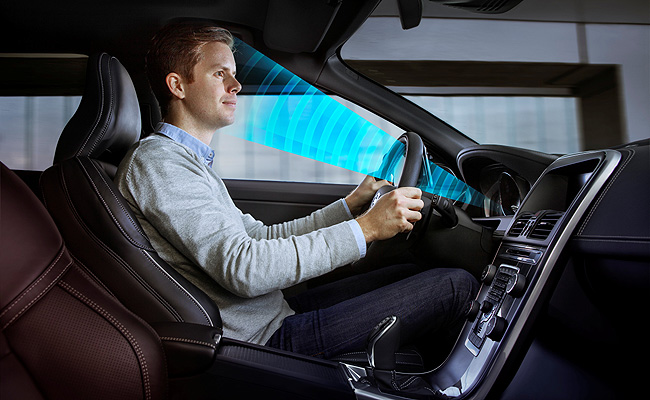 Although there are current systems that monitor a driver's in-vehicle behavior and assume that he/she is inattentive because the car is drifting into another lane, Volvo is developing a system that actually detects what the driver is looking at or if his/her eyes are closed while driving.
The system works through a sensor on the dashboard that monitors different aspects of the driver, like the direction in which he/she is looking, how open his/her eyes are, as well as the position of his/her head and its angle. According to the Swedish carmaker, this makes it possible to develop precise safety systems that detect driver alertness, allowing the system to adjust the car accordingly.
"This will enable the driver to rely a bit more on their car, and know that it will help them when needed," said Volvo Cars engineer and driver support functions project leader Per Landfors. "Since the car is able to detect if a driver is not paying attention, safety systems can be adapted more effectively. For example, the car's support systems can be activated later on if the driver is focused, and earlier if the driver's attention is directed elsewhere."
ADVERTISEMENT - CONTINUE READING BELOW ↓
Besides the safety aspect, these driver sensors also make it possible for the car to adjust both its interior and exterior lighting and to follow the direction in which the driver is looking. The car would also be able to adjust seat settings, for instance, simply by recognizing the person sitting behind the wheel.
ADVERTISEMENT - CONTINUE READING BELOW ↓
Recommended Videos
"This could be done by the sensor measuring different points on the face to identify the driver, for example," Landfors explained. "At the same time, however, it is essential to remember that the car doesn't save any pictures nor a driver surveillance function."
According to Volvo, it has already installed the technology in its test vehicles, bringing the carmaker closer to its goal for 2020 that no one will be injured or killed in any of its new vehicles.