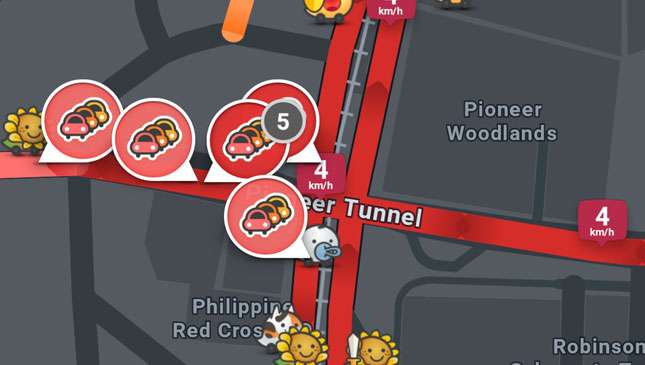 For Metro Manila motorists, Waze has been nothing short of a godsend in the past few years. Aside from helping us to navigate the city's confusing streets and detours, it has also proved useful in rerouting us from congested roads as much as possible. The app's developers must have sensed how much we love their product, because they've just included an option for the voice commands to be spoken in Filipino.
The voice command's name is Adora, and she'll gently remind you things like 'sa dalawang-daang metro, kumanan sa Julia Vargas Avenue.' It couldn't come at a better time, too, considering that the Anti-Distracted Driving Act is in full enforcement on the streets.
Continue reading below ↓
Recommended Videos
Besides enabling motorists to hear directions without getting distracted, this new voice function will also hopefully help more drivers to understand the directions better and avoid scenarios where they get confused in the middle of an intersection.
For their next trick, we're hoping that the developers add more voice options for the Filipino commands. We'd love to hear Liza Soberano tell us to 'Make kanan na here,' or Mike Enriquez say 'Kumanan na po kayo!' in his unmistakeable cadence. Or better yet, maybe we can get Xian Gaza to help us tick off our baket list on the road. On second thought, you might end up throwing your phone out the window the first time you hear him say 'Nyeeeeam!'
Have you guys tried out the Adora option yet?