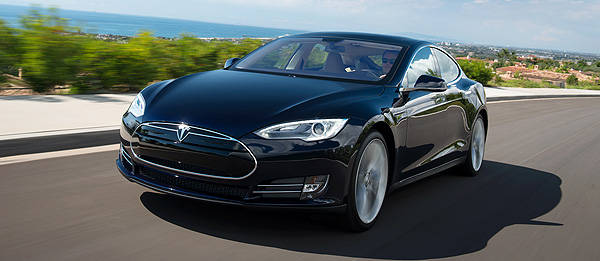 For over a week now, the American automotive scene has witnessed a war of words between Tesla chief executive Elon Musk and The New York Times reporter John Broder stemming from the latter's not-so-flattering review of the Tesla Model S.
Based on Broder's report, which was published last February 8, the range of the Model S he was driving dropped faster than he had anticipated. Broder reportedly talked to several Tesla officials while on the road to get advice on how to extend the car's range. The problem, according to Broder, was that the advice he was getting from Tesla staffers often contradicted the advice offered by other Tesla staffers. What was really alarming for Broder, though, was that when he parked the car overnight, it reportedly had 95 miles of range left in its battery, but when he was about to set off the following day, it only had 25 miles left.
To make a long story short, the Tesla S ran out of power and had to be taken to a rest stop to have the batteries recharged before Broder was able to complete his trip.
Musk, however, claims that Broder's report wasn't factual and that the way he drove it was designed such that the Model S would purposely fail. Following Tesla's experience with the Top Gear TV show, which purportedly showed the Tesla Roadster running out of power, the carmaker started to carefully log the data of the media's test drives. As a matter of fact, Musk even posted on his blog the Model S's data logs while it was under Broder's care for everyone to see.
ADVERTISEMENT - CONTINUE READING BELOW ↓
Based on the data logs, Musk pointed out Tesla's findings: (1) that the car never ran out of power; (2) that Broder disconnected the charge cable when the car only had 32 miles of range in it, even if his destination was still 61 miles away; and (3) that he often failed to follow the advice of Tesla personnel.
Furthermore, despite Broder citing Tesla tech guy J B Straubel's acknowledgment that cold weather inflicts about a 10% range penalty, Musk pointed out that Tesla's highest per capita sales are "in Norway, where customers drive our cars during Arctic winters in permanent midnight, and in Switzerland, high among the snowy Alps."
Though The New York Times public editor Margaret Sullivan recently pointed out that Broder left himself open to valid criticism by "taking what seem to be casual and imprecise notes along the journey, unaware that his every move was being monitored," she also said Musk, too, was at fault for using the car's driving logs "in the most damaging (and sometimes quite misleading) ways possible, as he defended his vehicle's reputation."
So, who would you rather believe: a journalist or an industry executive?