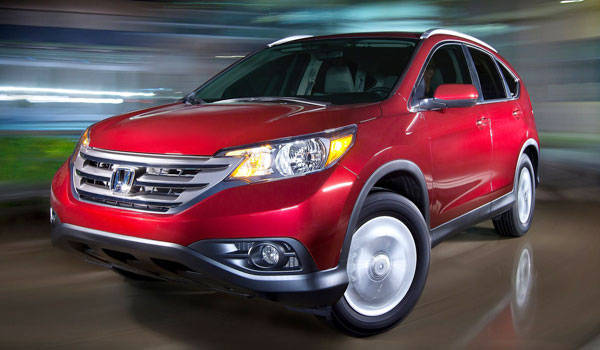 As you know, the cars being sold by Honda Cars Philippines right now come from Japan because of last year's widespread flooding in Thailand--with the exception of the City, which is locally assembled in Santa Rosa, Laguna. Honda's Japan-sourced units include the all-new CR-V, the new Civic, the Jazz and the Accord. Depending on how you look at it, imported Japan units are either good or bad. Good because you can always be sure of Japanese quality; bad because of the effect on pricing.
Now, again depending on how you look at it, HCPI is reverting back to selling Thailand-made units beginning in July. This was revealed to TopGear.com.ph by the company's PR manager, Mitch Malto. According to Malto, Honda Thailand will commence the production of units earmarked for export in June, and this includes Philippine-market units.
The implication, of course, is that HCPI will soon cease the distribution of Japan-made units. So, the question everyone is likely itching to ask is: Will we then see a reduction in Honda's pricing once the Thailand units arrive?
ADVERTISEMENT - CONTINUE READING BELOW ↓
"Not necessarily," Malto told us. "When we did the pricing for the Japan-made units, we actually adjusted it already to the projected pricing of the Thailand units, since we knew that the Japan-sourced units would just be a stopgap solution to our supply problems. We are actually absorbing a loss with the Japan units."
ADVERTISEMENT - CONTINUE READING BELOW ↓
Recommended Videos
The common assumption, then, that the reason Honda's current cars are relatively pricier than usual is because they're imported from Japan, has been wrong all along. That means there's no sense holding back the purchase of a Honda car now because the Thai units might be significantly cheaper. On the contrary, the limited-run Japan units offer good value for money because they're selling at practically the same pricing as their Thai counterparts.
If that's the case, now is the perfect time to buy a certified Japan-made Honda car before the units run out. What do you think?
ADVERTISEMENT - CONTINUE READING BELOW ↓