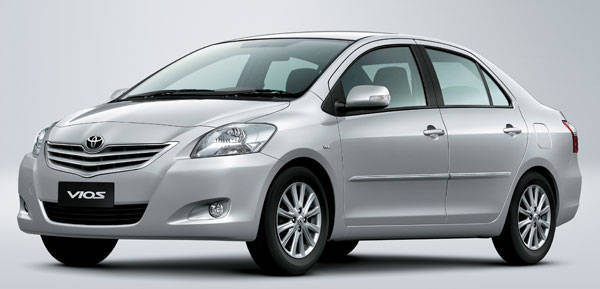 Toyota Motor Philippines scored its 10th consecutive Triple Crown in 2011, meaning that for the 10th straight year, it sold the most number of passenger cars, the most number of commercial vehicles and the most number of total vehicles (54,593 units in 2011). This is all well and good, but we only recently realized that there's another positive angle to this story.
You see, hugely responsible for TMP's overall sales success are the Vios subcompact sedan and the Innova multipurpose vehicle. In fact, the Vios and the Innova are the two best-selling vehicles in all of the Philippine car market, moving 14,979 units and 11,805 units last year. (Interesting piece of trivia: The Innova barely nosed ahead of the Mitsubishi Montero Sport for the overall second spot, outselling the popular midsize SUV by a mere seven units.)
What's the big deal, you ask? Well, both the Vios and the Innova happen to be locally produced, put together by world-class Filipino workers at Toyota's assembly plant in Santa Rosa, Laguna. Think about it for a second: The two best-selling cars in the country right now are actually assembled right here. Not imported but proudly Philippine-made.
What are the advantages of Philippine-made vehicles?
Continue reading below ↓
Recommended Videos
In terms of pricing, not much, since vehicles imported from ASEAN countries (like Thailand and Indonesia) are also already exempt from import duties because of the free-trade agreement. But in terms of manufacturing flexibility, it spells a world of convenience for the car company.
"If you're assembling locally, you can react faster to market demands," says TMP first vice president Raymond Rodriguez. "If, for instance, there's a sudden demand for 500 units, you can immediately address that requirement as long as you already have the CKD (completely knocked-down) parts."
If you're merely importing CBU (completely built-up) units, you still have to wait for your order to be served, not to mention you also have to factor in shipping time.
Best of all? If you assemble in the Philippines, you provide precious jobs to hard-working Filipinos. So we commend TMP and all other automakers who have manufacturing facilities in the country. Perhaps we can start consciously patronizing cars made here?