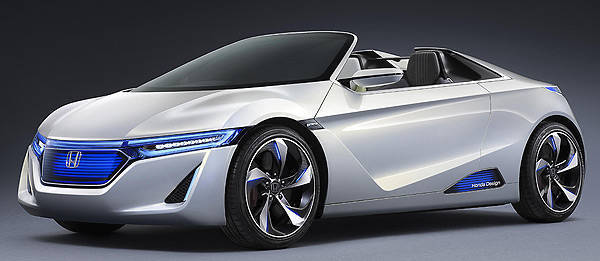 Honda Motor Co. Ltd. is making sure even sports car enthusiasts can enjoy environment-friendly mobility in the future as it unveiled the EV-STER concept at the 42nd Tokyo Motor Show.

The EV-STER is an electric rear-wheel-drive two-seater convertible sports car.

It uses carbon materials to reduce vehicle weight, factor that also contributes to high-driving performance. The EV-STER is designed to reach a maximum speed of 160kph and it can accelerate from zero to 60kph in five seconds flat.

The EV-STER is powered by a 10kWh lithium-ion battery with a maximum output of 58kW. Charging is up to six hours.

The concept sports car allows the driver to enjoy and monitor his driving experience by checking the instrument panel features that has audio and navigation systems, plus access to the Internet.

"The well-designed layout of the meters and displays enables the driver to concentrate on driving and enjoy the comfortable space," Honda said in a statement.
[gallery]1106[gallery]
Continue reading below ↓
Recommended Videos