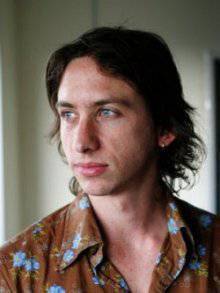 The British edition of
Top Gear
magazine is formally introducing its new editor in chief to its readers in the upcoming issue of the popular automotive publication. Conor McNicholas, formerly the editor of another British magazine, the
New Musical Express
, is officially taking over the post vacated by Michael Harvey, who left
Top Gear
in April to pursue other interests. McNicholas's arrival finally restores order in the car magazine's staff box, which has seen creative director Charlie Turner assuming the role of acting editor the past few months.
That McNicholas came from a music publication underscores BBC Magazines' intent to inject more entertainment into the print version of
Top Gear
. The new EIC, in fact, was named Entertainment Magazine Editor of the Year by the British Society of Magazine Editors in 2005.
In his October 30 e-mail to the
Top Gear Philippines
staff, McNicholas said: "I've been a
Top Gear
magazine reader for many years and I'm delighted to be here at the helm. I've always been passionate about cars, and running
Top Gear
is a dream job."
As expected of any new editor, McNicholas is to implement immediate changes to the magazine. "For various reasons, there's been little change in
Top Gear
in recent years," he pointed out. "The time is right to do something about that. I've made some changes to the magazine immediately. These changes are part of a plan to turn
Top Gear
into the biggest men's magazine in the UK. I'm seeking to make the magazine more accessible and fun, while retaining all of our authority and unique tone of voice."
In particular, changes will soon be seen in the magazine's layout. "I am about to start work with creative director Charlie Turner on a full magazine redesign to be published in the first quarter of next year."
Other changes include more distinction for the columns of Jeremy Clarkson, Richard Hammond and James May; the evolution of the Faces section into something more fun and relevant; the removal of the columns of Matt Masters and Jamie Kitman; and the addition of exciting new features like "Extreme Drives" and "Roads To Drive Before You Die."
McNicholas concluded his e-mail on a very encouraging note. "The completed redesign work will be done very much with the international editions in mind," he promised.
Continue reading below ↓
Recommended Videos