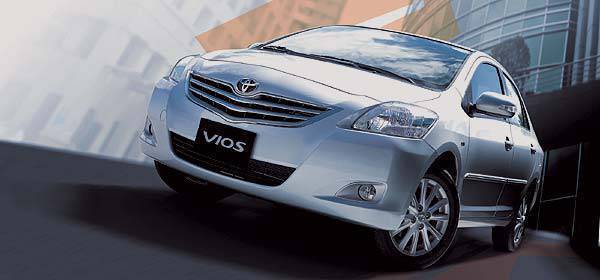 Toyota Motor Philippines continues to post strong sales but a high-ranking executive revealed the company missed its target in August.
"The targets were simply too high," Toyota first vice president Danny Isla told TopGear.com.ph.
Isla did not reveal the actual August target of the carmaker but said that sales were short by 190 units.
The car executive said, however, that seasonality may also be blamed for Toyota missed target. August is known as the "ghost month" for the Chinese and they are expected to hold on to their cash during this period.
Toyota has long been the country's top carmaker and it continues to dominate the local industry with a market share of over 30 percent.
Toyota sold 31,745 units from January to July; bulk of the sales is composed of Vios and Innova models.
Despite the hiccup in August, Toyota continues to be optimistic as it recently revised its 2010 sales growth forecast to 23.4 percent from eight percent from 2009. Total Toyota sales for the year are expected to reach 57,000 units.
"Everything is pointing upwards," Isla said. "Everything is positive."
The Chamber of Automotive Manufacturers in the Philippines is expected to release the August sales data on September 8. Can you guess the number of units Toyota sold in August? Post your estimates below.
Continue reading below ↓
Recommended Videos