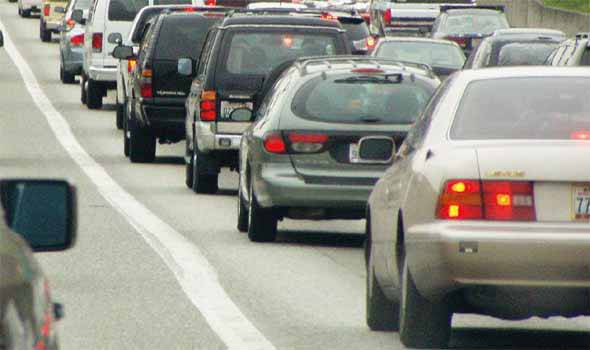 As if we needed another reason to get our act together in cleaning the air we breathe, a study conducted by European researchers showed that exposure to traffic and air pollution increases one's risk of having a heart attack.
"Exposure to traffic, which can increase blood pressure as well as absorption of heart-harming exhaust, seemed to pose the greatest relative risk to the heart, accounting in the researchers' model for 7.4% of attacks," Healthland.Time.com said. The report said other conditions that lead to heart attack include physical exertion at six percent, and alcohol, coffee and air pollution at five percent each.
"Other smaller risks included anger, sex and smoking marijuana," Healthland said--but that's another story.
In the US, most cities have about 20mcg of particulate matter per cubic meter of air so it's quite healthy based on the World Health Organization's (WHO) standard of a mean concentration of 30mcg. A drop to 10mcg, however, would mean a two percent decrease in heart attacks in the US.
In the Philippines, air pollution has exceeded the national air quality standard of 90mcg per normal cubic meter, Malaya said. According to a report posted in September 2010, suspended particulates in Metro Manila in the second quarter last year reached an average of 139mcg per normal cubic meter. EDSA alone has particulates reaching a whopping 283mcg!
Continue reading below ↓
Recommended Videos
In another report, the WHO said as much as 65 percent of the pollutants in the Philippines are from mobile sources.
"Carbon monoxide has the biggest pollution load contribution of 50 percent, mainly due to the increasing numbers of gasoline-fed vehicles, including cars (13.58 percent) and motorcycles/tricycles (47.88 percent)," the WHO said.
Think it's time to seriously consider electric vehicles? Perhaps. But the Philippines just toppled Japan as the country with the highest power rates in Asia. At 18.1 US cents per kilowatt-hour, the Philippines beats Japan's rate of 17.9 US cents, the Manila Bulletin reported. Here's hoping your next electricity bill doesn't give you a heart attack.
Photo by ziptrivia via SXC.hu