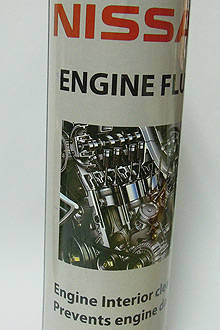 Universal Motors Corporation is taking its after-sales service to the next level by launching its Nissan Casaffordable automotive product line.
"At UMC, we believe that purchasing our vehicles is only the beginning of a long partnership with our customers," said Marcel Chiu, UMC's assistant vice president for administration and spare parts. "To further this relationship, we give our customers the choice of using our house-brand line of automotive-care products. Coupled with the technical capabilities of our certified Nissan technicians, this will further our quest to only have 100-percent satisfied Nissan customers."
Making up the initial line of Nissan Casaffordable products are windshield washer fluid, radiator flush, brake cleaner, and engine flush. According to UMC, these products were carefully selected from the best suppliers to ensure that they run in perfect sync with UMC's products like the Patrol Royale, the Patrol Super Safari, the Murano, the Navara and the Urvan.
"We only use the best of the best for our house brand line," Chiu added. "These products are made and tested in Germany, and carefully selected to work perfectly with original Nissan parts and vehicles. We encourage our customers to visit the nearest Nissan Service Center for assistance on how to go about using these products."
Continue reading below ↓
Recommended Videos