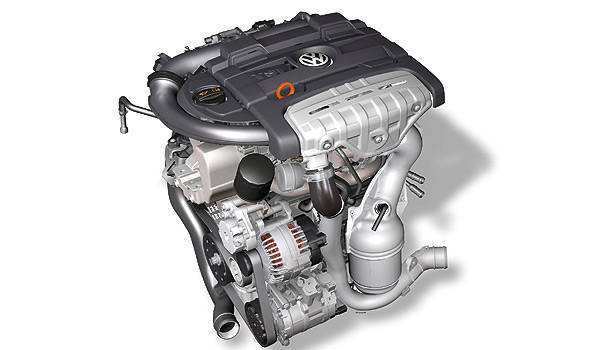 Volkswagen is set to introduce its latest efficiency technology for its four-cylinder models: the cylinder shut-off, which will debut in the new 1.4-liter TSI engine in 2012.
Though other carmakers have introduced the cylinder-management system in four-cylinder engines in the past, Volkswagen is the first manufacturer in the world to implement the cylinder shut-off on a four-cylinder engine in high-volume production.
Using the technology, fuel consumption will be significantly reduced by temporarily shutting off two of the four cylinders in low- to mid-loads. Volkswagen claims that the cylinder shut-off reduces fuel consumption of the 1.4 TSI by 0.4 liter for every 100 kilometers. With the Stop/Start function which deactivates the engine in neutral gear, the savings effect results in 0.6L for every 100km.
The greatest benefits of the system, though, is realized when a vehicle is driven at constant moderate speeds. At 50kph and the vehicle is driven in third or fourth gear, fuel savings amount to nearly one liter for every 100 kilometers, thereby making the engine already Euro-6 emissions standard-compliant. In addition, high efficiency does not exclude driving comfort: even when running on just two cylinders as the 1.4-liter TSI engine, with its excellent engine balance, is still very quiet and low in vibration.
Continue reading below ↓
Recommended Videos