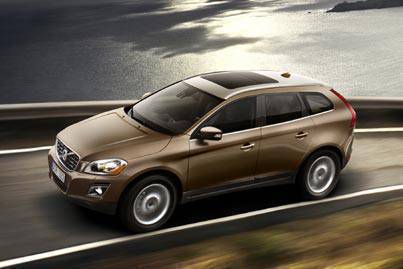 Pinoys can finally test and drive "the car that stops itself."

Viking Cars, Inc., the exclusive distributor of Volvo vehicles in the Philippines, will unveil the new XC60 tonight.

The new XC60 boasts of a self-stopping City Safety technology that is expected to reduce road accidents.

"At speeds below 30kph, if City Safety detects that you're about to collide with a vehicle in front and you do not react in time, the car will brake automatically and reduce the effect of the impact. If you are traveling at 15kph and the vehicle in front of you is stationary, a collision can be avoided," Volvo preventive safety engineer Martin Distner said in a statement.

He likewise assured the City Safety system won't be activated "by mistake" when a driver is parking.

"Volvo conducts vast amounts of research into this so its cars can understand the difference between when you're in control and when you are distracted," Distner said.

The City Safety feature works during day- and night-time driving. Its laser detection system, however, may be limited during heavy rains due to the possibility of dirt splashing on to the sensor area.

"It is important to underline that City Safety does not relieve the driver of the responsibility for maintaining a safe distance to avoid collision. The automatic braking function does not react until it considers that a collision is imminent," said Jonas Ekmark, Preventive Safety manager at Volvo's Car Safety Center.
Continue reading below ↓
Recommended Videos