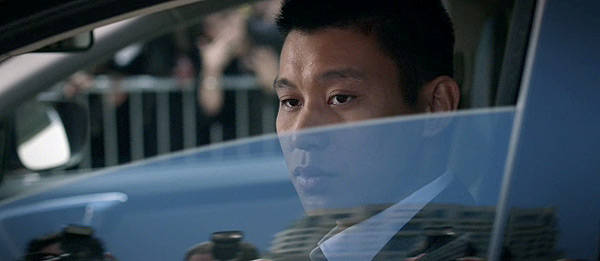 Last March, NBA star and Houston Rockets point guard Jeremy Lin signed with Volvo to be the Swedish carmaker's brand ambassador for China, the United States and Asia. Seven months later and Volvo has finally released its first television commercial with Lin.
The 30-second commercial--called "The Unexpected Ones"--has Lin stepping out of a celebrity event and hopping into the driver's seat of a red Volvo XC60 R-Design, which happens to be parked on a driveway lined with limousines. As Lin drives away in the Volvo crossover, instead of following the limousines ahead of him, he takes a different, unexpected route, which, if you think about it, is similar to how he broke into the NBA.
"No one expected me to be here," Lin says in his monologue. "No one expected me to be a starter, to hit game-winning shots. Or even play in this league. Well, I'm not here to live up to anyone else's expectations. I'm here to live up to mine."
Is the XC60 a good fit for Lin or should Volvo have gone with a different model, like the S60 R-Design or maybe even the V40? What do you think? Watch the TVC.
If you're viewing this on a mobile device and can't see the video, please click here.
Continue reading below ↓
Recommended Videos