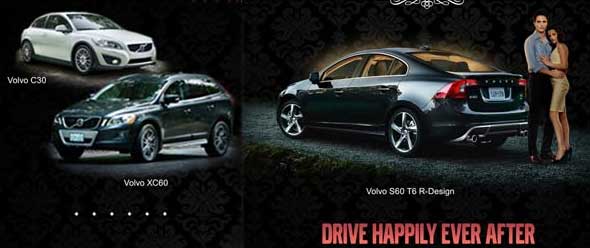 On November 14, we announced the Volvo Philippines is generously giving TopGear.com.ph readers a chance to "attend" the wedding of Bella and Edward.
As you already know, the stars of The Twilight saga are getting married and three smart TopGear.com.ph readers will be among the first to witness the wedding.
We asked this question: Which Volvo will you drive to the wedding?
Here are the winning answers:
"If i were given the chance to attend Bella and Edward's wedding, i would choose a black Volvo S60 T6-R Design for the event. i chose it because it combines the versatility and comfort of a luxury car and the power and aesthetics of a sports car. events like this are to be treasured forever that's why it is important for me to make a first impression in all aspects, including the vehicle i would use." - Joseph Flores
"If me and my wife would be invited to the wedding, we would be driving a black xc90, we would also be wearing all black, well actually we already have the dress with matching shoes, nail polish and lipstick, only the black xc90 is lacking, hope there would be such by nov. 19, my wife would be so much thrilled." - georgenormaninnis
Continue reading below ↓
Recommended Videos
"I would have to bring my orange Volvo S60, the car which represents beauty (Bella) and power (Edward). And the orange color denotes energy & warmth, the couple's main attributes. And the vibrant color of my car will stand out too over after the wedding, just like the new couple." - jclogan2
Each winner gets two exclusive invitations to The Twilight Saga: Breaking Dawn - Part 1 screening tomorrow, November 19. They will also bring home Volvo premium items.
A Volvo representative will get in touch with the winners.