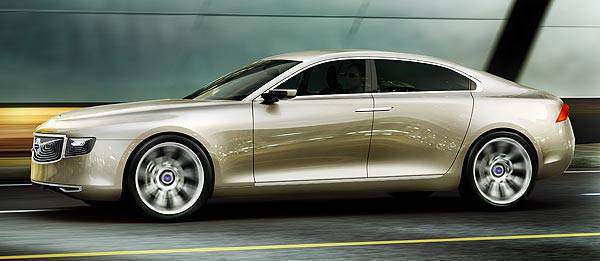 It looks like Volvo is not as premium a brand as many believe it to be as the Chinese owner behind the Swedish carmaker wants to make it more upscale.
According to AutoNews.com, Li Shufu, chairman of Zhejiang Geely Holding Group that acquired Volvo Car Corp. from Ford Motor Ccompany last year, wants Volvo to go up against the established leaders in the luxury car market, namely Audi, BMW and Mercedes-Benz.
Apparently, the first move to make the Volvo brand more upscale comes with the carmaker's new global tag line "Designed Around You," which was announced last week.
Though Volvo will continue to strive for its products to be associated with safety, the new campaign "summarizes our approach to understanding people, giving them a luxury experience that is a little more human-oriented," Volvo's global marketing chief Richard Monturo reportedly said.
Volvo's senior vice president Freeman Shen was more direct, however, saying that becoming a top-tier luxury brand is one of the five goals Volvo hopes to achieve by 2020.
"We will provide products that can meet customers' comprehensive needs, boost annual sales to 800,000 units and at the same time join the top-tier of global luxury brands, achieve above-industry-average investment returns and become a best employer worldwide," Shen said.
Continue reading below ↓
Recommended Videos
Though Volvo currently doesn't have a flagship model that can compete against the Audi A8, BMW 7-Series and Mercedes-Benz S-Class, the brand's growth in Geely's home market of China was enough to convince Li that Volvo has what it takes to compete in the luxury car market.
Does this mean Volvo will actually produce the Concept Universe luxury sedan it unveiled at the Shanghai Auto Show last May? Though Li hasn't revealed any concrete steps on how Volvo plans to compete against the top-tier brands, his reported metaphor of comparing the carmaker to "a trapped tiger" only means he sees the brand as having enormous potential to succeed in the luxury vehicle market.