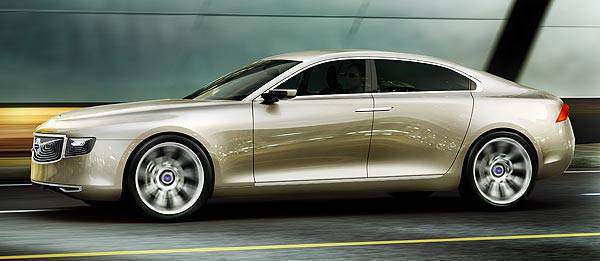 Volvo has unveiled what its top-of-the-line sedan could look like in the future as the Swedish carmaker revealed what it calls its Concept Universe at Auto Shanghai.
According to Volvo, the Concept Universe is "a large, luxurious sedan with a new human-centric form language that honors the beautiful lines of classic Volvo models."
Because of this design concept, the Concept Universe is futuristically styled with its coupe-like roofline and solid rear flank while simultaneously paying homage to Volvo's heritage by borrowing design cues from its classic models.
"Just like fine luxury goods, this design feels handcrafted and durable enough to stand the test of time," said Volvo's vice president of design Peter Horbury. "We will compete with the best with our special kind of Scandinavian Design. It is unmatched in performance and technology, but without superficiality or complication."
Inside, the Concept Universe offers the best of both worlds as the front part of the cabin is driver-oriented while the rear promises a more relaxed atmosphere.
Up front, the driver-centric environment has intuitive controls and a touch-screen that approaches the hand when the driver reaches towards it. At the back, passengers are cocooned as the interior moulds into the rear seat and become part of the seating environment.
Continue reading below ↓
Recommended Videos
"The Concept Universe is exceptionally refined, yet with all the simplistic assets that makes Volvo champions of the uncomplicated," added Horbury. "There is a growing appreciation for this ingenious blend of design and technology among modern luxury car buyers. This trend paves the way for our success. We are convinced that our special brand of luxury has a great future."
[gallery]884[gallery]