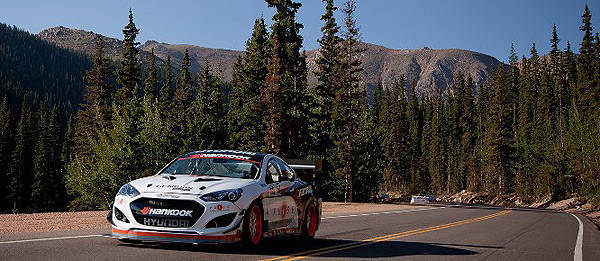 If you want to know what it's like to drive nearly 20km up a mountain while experiencing an elevation change of nearly 10,000ft in less than 10 minutes, then you need to check out Rhys Millen's video of his record-breaking climb up Pikes Peak.
The video was taken from inside Millen's Hyundai Genesis Coupe's cockpit with the camera mounted behind and just above Millen's right shoulder, giving us a view of not only what he's seeing out on the course but his footwork as well. True to his rallying background, we see that Millen favors the left-foot braking technique, saving the traditional technique of using the right foot for operating both the brake and throttle pedals for when he's taking a tight corner and when he's close to the summit. The only thing we can't see in the video is Millen doing the heel-and-toe technique.
Can you easily adjust your footwork like Millen, or are you stuck with just one technique?
If you're viewing this on a mobile device and can't see the video, please click here.
Continue reading below ↓
Recommended Videos