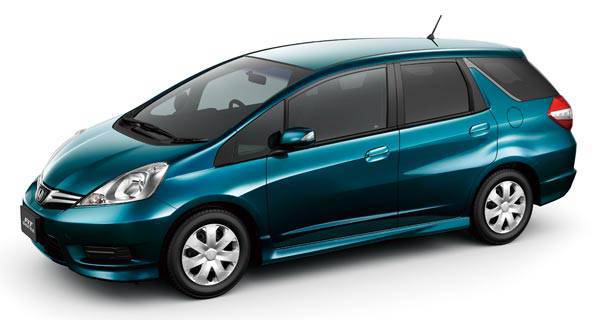 What if our favorite subcompact hatchback--the Honda Jazz--were actually a proper station wagon? Okay, a station wagon is not that much different from a hatchback if you think about it, but there's usually one glaring difference: Station wagons are much longer than hatchbacks. Put another way, a station wagon is nothing but a stretched version of a hatchback.
In this sense, the answer to the question above is this: If the Jazz were a station wagon, it would look like an elongated copy of itself. Which is precisely how the Honda Fit Shuttle looks like. The Fit Shuttle is a compact minivan-like vehicle that Honda recently introduced in its domestic market of Japan. It's available in two versions: the standard model powered by a 1.5-liter i-VTEC gasoline engine, and the hybrid model equipped with a 1.3-liter i-VTEC engine and an Integrated Motor Assist unit.
Continue reading below ↓
Recommended Videos
The Fit Shuttle boasts a cargo space of 590 liters. According to Honda: "The cargo area floor is only 540mm above the ground, making it easy to load and unload cargo. When the one-touch fold-down rear seats are stowed, the cargo area is flat and 1,810 mm long. Since the cargo area floor is flush with the rear door opening, cargo slides easily in and out of the cargo area."
Brilliant. But we're not getting this car here. Probably because Honda doesn't think it will be a hit outside of Japan, where the carmaker hopes to sell 4,000 units a month. Oh, well.