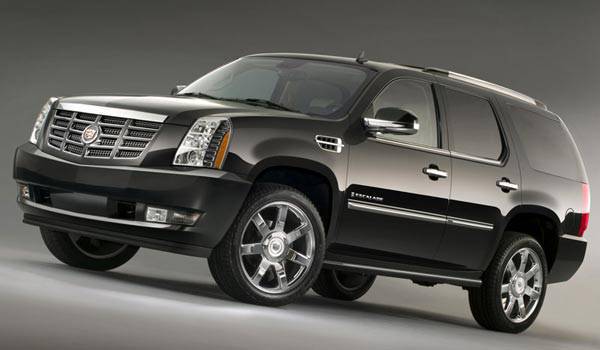 There was a time the most stolen car in the United States was either a Toyota Camry or a Honda Accord. Not anymore. According to an analysis of insurance claims for 2008-10 vehicles by the Highway Loss Data Institute (HLDI), the bulky Cadillac Escalade SUV is now more than six times as likely as the average vehicle to be stolen or targeted by thieves in America. In fact, four versions of the luxury SUV land at the top of the list. The Escalade EXT, which has a pickup bed, is ranked worst, with more than 14 claims per 1,000 insured vehicle years, or more than eight times the average. An insured vehicle year is one vehicle insured for one year.
According to the institute, "pickups are another favorite of thieves, and the Ford F-250 crew cab four-wheel-drive comes in second to the Escalade for the most theft claims. Overall, pickups have much higher theft losses than passenger cars and SUVs ($24 per insured vehicle year versus $9 and $12, respectively), though from 2007 to 2009 pickup losses fell substantially."
Meanwhile, the most targeted car--excluding luxury and sports cars--is the Chrysler 300. That's followed by models known for their powerful engines, including the Chrysler 300 Hemi, the Dodge Charger Hemi and the Nissan Maxima. The list of vehicles with the lowest claim frequencies is topped by the Audi A6 four-wheel-drive sedan and the Mercury Mariner small SUV. Each has a claim frequency of 0.5 per 1,000 insured vehicle years.
Continue reading below ↓
Recommended Videos
INSURANCE THEFT CLAIMS (US 2008-10 passenger vehicles)