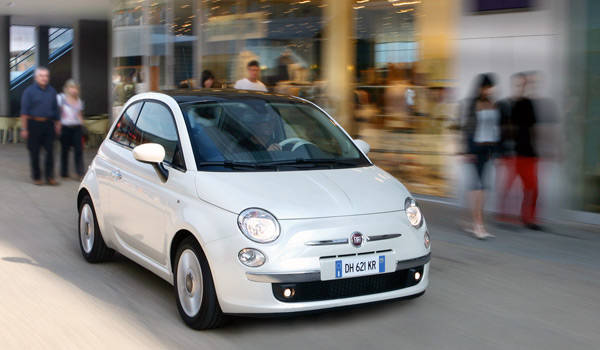 We reported as far back as October 2010 that CATS Motors--the exclusive distributor of Mercedes-Benz and Chrysler vehicles in the country--could bring Fiat to Philippine shores, which made sense since Fiat and Chrysler had just formed an alliance. Now, a source inside CATS Motors has told TopGear.com.ph that one of the reasons the company still hasn't launched the Italian car brand is because the latter's regional office doesn't want Fiat to just be another brand sharing floor space with other car makes at CATS Motors' newly refurbished building in Greenhills EDSA.
As it is, CATS Motors already has multiple automotive brands occupying its facility (Mercedes-Benz, Chrysler/Jeep/Dodge, and Hyundai), with Harley-Davidson set to also open shop on the premises. Apparently, Fiat doesn't like the idea that its cars might not get their own stand-alone showroom. Understandably, Fiat wants CATS Motors to observe its corporate-identity guidelines, and the multibrand car distributor is currently doing its best to iron out the kinks.
Well, this seems like a very solvable problem. Let's just hope CATS finds the solution quick. We know a lot of Filipinos who can't wait to get their hands on the modern 500 and its Abarth version.
Continue reading below ↓
Recommended Videos