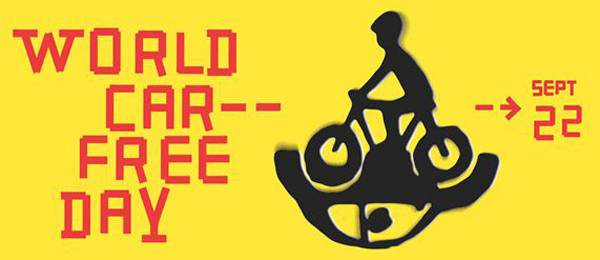 Every year, on September 22, people around the world who hate traffic congestion and support environment protection, observe a little-known "celebration" called "World Car-Free Day." In very simple terms, the occasion calls for motorists to sacrifice car use just for a day and give everyone a chance to experience what it would be like to live without "noisy, dirty and space-eating" automobiles. Walking, biking or taking public transportation is recommended on this day.
Advocates claim that, on this special date, there are car-free celebrations in 1,650 cities in 52 countries around the world. We just don't know if the Philippines is one of these countries. In fact, tomorrow, the World Car-Free Day itself, car enthusiasts are expected to flock to the FTI Compound in Taguig for the first-ever Jaguar Drift Fest. We're sure it was purely coincidental, but it seems so ironic that on a day when some people are decrying the evils of motor vehicles, several car-loving Pinoys are actually indulging their passion for drifting--fuel-guzzling and tire-shredding included.
So, the question now is: Are you supporting World Car-Free Day tomorrow? Take our poll below.
[poll]347[poll]
Continue reading below ↓
Recommended Videos