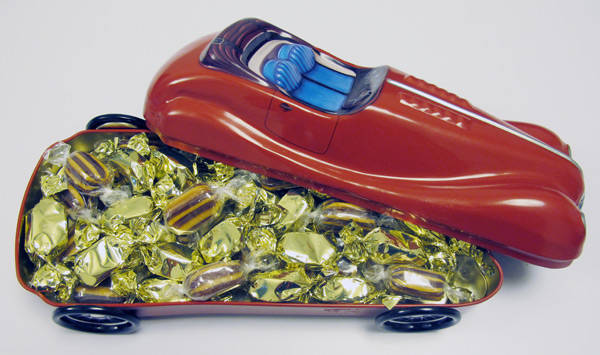 Last week, we posted a contest here that promised to award the elegant tin car in the photo to anyone who could correctly guess the number of candies inside it.
Well, we were actually surprised that the answer was gotten right away. In fact, it was gotten by the second person to post his entry. The correct answer is 48, and the contestant who got it is Raphael Daniel Lajada. Not sure how he did it. Was the photo such a giveaway? Or perhaps he took it as a literal hint when we said "this tin car contains dozens of candies." Forty-eight is indeed four dozens.
Anyway, thanks to all who joined. We will e-mail Raphael for instructions on how to claim his prize. Till the next one.
Continue reading below ↓
Recommended Videos