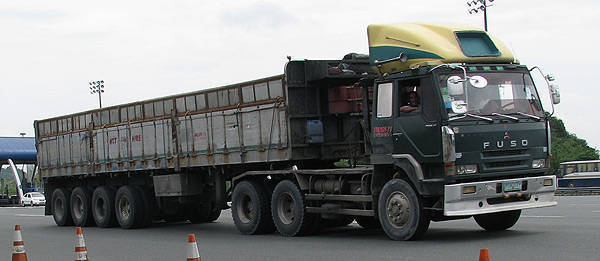 The Supreme Court recently declared that Executive Order 156 issued by then President Gloria Macapagal Arroyo in 2002 is valid, thereby putting an end to the importation of used vehicles in the country.
However, while the EO was drafted to "accelerate the sound development of the motor vehicle industry in the Philippines," it does not address the plight of the assemblers and distributors of commercial vehicles. Apparently, the EO still allows the importation of used trucks and buses, specifically those that have a gross vehicle weight of six tons and 12 tons, respectively.
This was revealed by the secretary general of the Philippine Automotive Federation Inc., Frank Nacua, at "Usapan AAP," a monthly industry forum hosted by Automobile Association Philippines.
This means that used heavy-duty trucks can still be shipped in by vehicle importers. So, while the EO can theoretically save the local car manufacturing industry, it can also kill--or at least hamper--the country's truck assembly business as it leaves the players with just the medium-duty truck market to fight for.
Continue reading below ↓
Recommended Videos