Let it be known that I have never been a Toyota fan. Yes, I can appreciate their cars, but I've never been what you might call a "fanboy." I never really understood all the love for TRD, the Lexus LFA, the Celica or the Supra. To my mind, the most interesting car they ever made was the MR2, not because I really understood the big deal about a mid-engine car but because my dad, bless his soul, gave me a Matchbox of the car for my 10th birthday.
So, I can't really say I was dying to get my hands on an 86. "Too much hype," I told myself in my best "bah humbug" mood. For the money, I'd rather get an old (okay, pretty old) Porsche and get the same level of impracticality but with a priceless boost of snob appeal that a Japanese brand just can't ever muster. I made a mental list of all the reasons it could never work for me: average, middle-class, self-employed, with a wife, a toddler, and a lifestyle that involved quite a lot of driving and hauling around of odd-sized items to and from the field. Then the car arrived, and thus began its relentless assault on all my reasons and cold logic with, of all things, its own barrage of insanely practical merits.
Continue reading below ↓
Recommended Videos
Argument #1: Sports cars are guzzlers. Nobody likes paying more for gas, and sports cars have a bad rep for drinking like a fish. So I tried, I mean really tried to get the worst kind of fuel mileage out of the car: lots of Wide Open Throttle (WOT) driving and lots of crawling in traffic. Yet the flat-four engine could only take in 9.7L of Petron Blaze for every 100 klicks. That's 10.3km/L or only a little worse than what I'm getting with my 1.6-liter Elantra. It's also 2-3km/L better than what my wife gets with her 2.4-liter Sportage.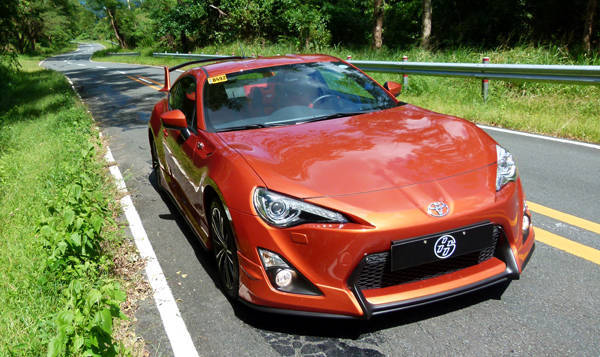 Argument #2: Sports cars are uncomfortable. A lot of sports cars require a contortionist's flexibility for ingress and egress without you slipping a disc. But despite the car's low stance, I found I could quickly get in and out with no drama. And for all-day drives, neither I nor my shotgun passenger found the ride to be bone-jarringly stiff or the seats too confining.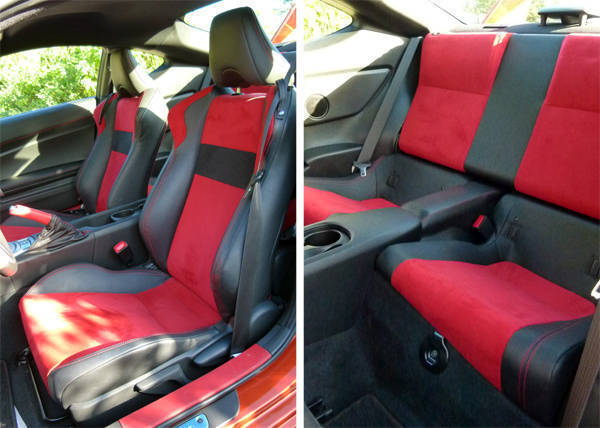 Argument #3: Sports cars have no cargo space. The 86 may look like a hatchback, but it's actually a notchback (there's a trunk). The trunk is on the tiny side, and the spare tire eats up space and looks really ugly in there, but there's enough room for groceries and soft bags. The rear seatback folds down, too. Surprise, surprise: My road bike (wheels removed) actually fit inside! Try doing that in a Miata or even a 911.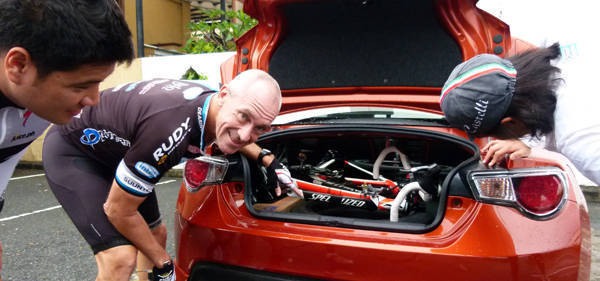 Argument #4: The kids won't fit in the back. My three-year-old fit just fine back there, and he was doubly pleased that the color of the seat matched his child seat, too. As for teens and tweens, well, the only way they can fit is if they sit Indian-style or have their legs chopped off. Not a bad idea if they get too rowdy, actually.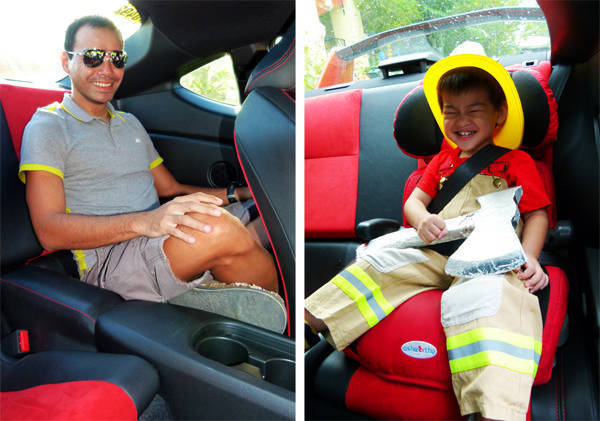 Argument #5: Your wife won't approve, just because. My wife Sheryll is a traditional SUV loyalist, but even she couldn't resist the 86's charms. And when I asked her to do a couple of passes so I could take some photos, she loved the car's light feel and refused to relinquish the driver's seat afterward. Well, now...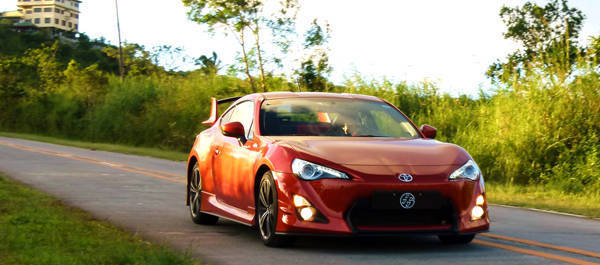 Argument #6: The Rich Bastard Stigma. It's hard to look rich, you know? People start thinking you must work in Customs or deal in drugs or politics (or both). And then tongues start wagging as you drive around in a sports car that just reeks of MONEY. It's different with the 86. People stop, see the Toyota badge, smile, and then they whip out their iPhones and start taking pictures. Kids want to pose with it, older folks want to chat you up and ask about how the car handles. It's a different kind of image with this car: successful, but not filthy rich. Hey, it's a Toyota!

Argument #7: You have to drive a sports car fast to enjoy it. The 86 is a blast to drive fast, but I'd say 75 percent of my driving was just noodling along in traffic to get to my secret hill routes. Just listening to the smooth burble of the exhaust and the rasp of the flat-four, and generally enjoying the precision of the chassis were already a lot of fun in themselves.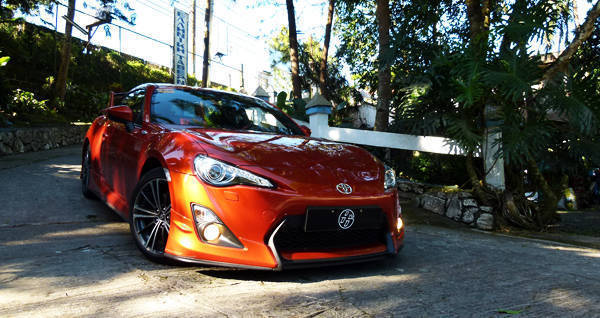 Argument #8: You can't drive a sports car in a flood. That's what SUVs are for, right? Except we do have an SUV in the family, and my wife doesn't go out of her way looking for floods to drive through anyway. My best solution for keeping any car flood-proof: Park it in a pretty high place. And get Acts of God coverage for the next Frankenstorm.
Argument #9: Rough roads are hell with a sports car. I wouldn't purposely drive over potholes in the 86 (or in any car, for that matter), but part of my drive involved a couple of unintentional stretches of dirt road. The car's low ground clearance means you have to be extra careful on steep ramps. Occasional forays over road works won't kill it, unless, of course, you drive off a cliff. In which case, dying is your bigger concern.
Argument #10: Sports cars are mere "Sunday" cars. I just told you it's not a guzzler, it's easier to drive than you'd expect, and the toughest challenge would be to not scrape its precious bottom. But I could really see myself driving one on a daily basis, if I could just get used to its attention-grabbing aura.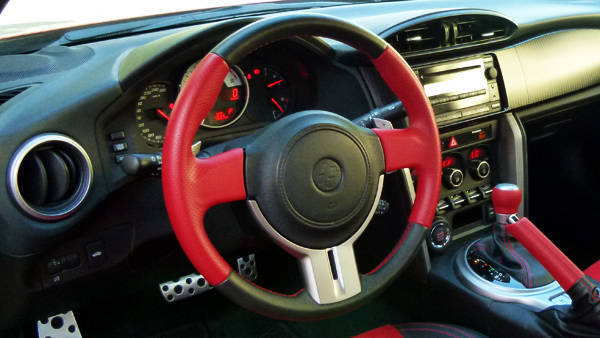 By the end of the day, I was thinking out loud with my wife how we could possibly afford the car. Hmm...sell the SUV? Forget about the college fund? Or...gasp...work harder?
Toyota's "everyman" sports car is a breath of fresh air that I've needed for some time now. I came looking for reasons to sour-grape about it and went away thinking about how to permanently get my hands on one. I suppose by the time I'd saved enough cash to buy one, they'd finally have one in stock for me, too!
Photos by Andy Leuterio