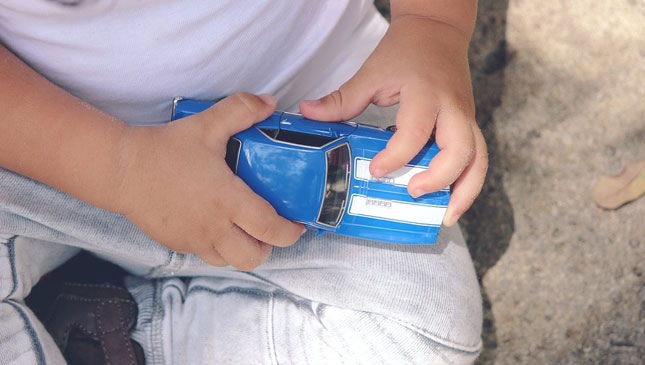 My father was a stickler for rules, so I only learned to drive when I turned 17. But even before that magic number I already had a healthy automotive vocabulary and knew the basics of the internal combustion engine. I had more Hot Wheels and Matchbox cars than Transformers or GI Joe figures, and I daresay I dreamed up more fantastical plots that put The Fate of the Furious to shame.
ADVERTISEMENT - CONTINUE READING BELOW ↓
I have an eight-year-old kid and a three-year-old toddler, and both are comfortable around cars. My elder knows the major car brands and all the latest supercars, while the younger pronounces whether a car is worthy of his presence if he doesn't barf in the backseat. If all is well, he'll point out noteworthy features like the moonroof before promptly falling asleep. Thanks to the power of marketing, they refer to the family cars not by color but by brand or model.
We obviously love cars, so I can't imagine how some kids could be so disrespectful with other people's rides like in this video. It must be an upbringing thing.
As parents, we appreciate it when our peers tell us how polite/cute/smart/witty/didIsaycute our children can be. We would be mortified/appalled/enraged if we learned that our kids damaged other people's property or even put so much as a scratch on the bodywork. I'm sure you'd never want your kids to get into trouble, so here are some tips to help spread the love of cars.
ADVERTISEMENT - CONTINUE READING BELOW ↓
Recommended Videos
1) Start them young with toys. Less toy guns, more toy cars. The younger the child, the bigger the toy car until he turns maybe 8. Then he'll want the real thing. Get him the cheaper ones first because he's going to destroy them anyway, then transition to Hot Wheels, Matchbox, and Tomica once he gets that they're not really good enough to chew on. When he's around 5 or 6 and still collecting toy cars, remind him to keep them in pristine condition. One day he'll have a beautiful collection.
2) Once he's learning to read and familiarize with basic things like numbers, objects and shapes, sneak in a few automotive terms or brands.
3) You probably got them the toy dashboard by Little Tykes. Now seat them on your lap and have them "drive" your car around the block. You can do this when they're around 5 or 6 years old so they can understand how difficult it is to steer while you work the gas, brakes and shifter, plus they will realize the sheer awesomeness of driving daddy's car.
ADVERTISEMENT - CONTINUE READING BELOW ↓
4) Have them wash the car with you. This is bonding time between you, the kids, and the car and they'll appreciate the bodywork more as they rinse and wipe. If they're not deft enough yet to do a proper wipe, at least have them hold the hose.
5) Practice spelling car names. Penmanship and proper spelling is more fun (and practical) when kids have to spell L-A-M-B-O-R-G-H-I-N-I H-U-R-A-C-A-N and V-O-L-K-S-W-A-G-E-N T-O-U-A-R-E-G.
6) Balls and cars don't mix. If your kids want to play street basketball, have them do it a safe distance from any cars and explain that God's wrath will descend upon them if the car gets hit.
7) Ask permission when taking photos. At about the age they get your hand-me-down phone, they'll want to take pictures of that nice Ferrari in front of the resto. It's better to ask permission from the owner first than be shooed away.
ADVERTISEMENT - CONTINUE READING BELOW ↓
8) "What does THIS button do, Tito?" If they're in another person's car, teach them to keep their hands to themselves. No mining for boogers either.
9) NO EATING/DRINKING in any car other than the parents is the default mode. But if it is allowed, CLEAN AS THEY GO, just like in the school cafeteria.
10) Driving games. Everyone loves to smash cars whether kid or adult, but most simulators reward precision driving with unlockable prizes. You can't "win" if you're a shitty driver, but driving well sends the message that cars are meant to be respected IRL.