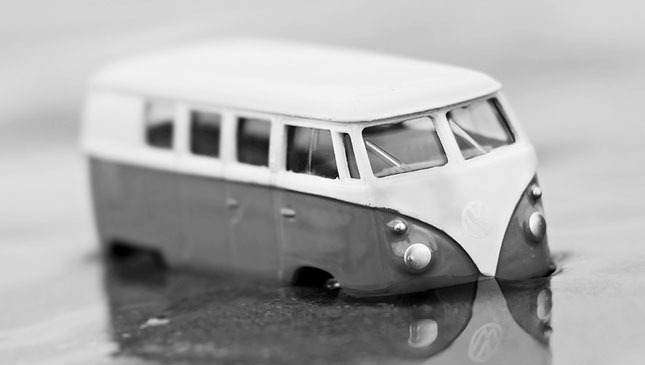 Why not?
In our jurisdiction, the only requirement that the law mandates for an object to be the subject of a contract is that the thing must be lawful or licit. There's no law that says a car that's been underwater makes it illicit or unlawful to be the object of a contract.
ADVERTISEMENT - CONTINUE READING BELOW ↓
Even in the United States where the laws are stricter on the matter of the sale of cars, weather-damaged cars are bought and sold as a matter of course. In that jurisdiction, when a car's been weather-damaged or been underwater such that the repair cost will cost more than the vehicle is worth, the car's insurer will usually take it and resell it to a rebuilder. Using his skills, the rebuilder will take the car, repair it, and then sell it again. But in the US, a car that's been declared a total loss and subsequently rebuilt will be issued a salvage title, as a warning to future buyers that the car has once been declared a total loss and has been repaired. Salvage titles do not exist in this jurisdiction.
If a car's been declared a total loss here and subsequently repaired, it will carry the same title it originally had. And the only warning that the buyer can have is his own judgement or the judgement of an expert. Hence, caveat emptor, or buyer beware.
ADVERTISEMENT - CONTINUE READING BELOW ↓
Recommended Videos
Having said that much, I've known of cars that have been underwater, fixed, and fixed well, then passed on to other owners who to this day continue to be very happy with the car. Heck, our editor-in-chief is one such owner. You've seen his car on this website and in our magazine (many, many times). It's a first generation Mazda MX-5 and it used to belong to a good friend of mine. That car was caught by the flash floods of Ondoy in 2009. The intake ingested water and the engine hydrolocked—meaning two of the piston connecting rods were bent, and the interior was soaked.
Carlo, my friend who used to own the car, disassembled and took out the entire interior including the dashboard, then dried and cleaned it out. He took out the ECU, cleaned it up, and changed out the capacitors with new high-quality Japanese units. The engine was removed and overhauled. When he was finished with it after a year, the car was just as good as it ever was.
ADVERTISEMENT - CONTINUE READING BELOW ↓
A car that's been underwater can be sold. And even its new owner can be happy with it, so long as both parties know what they're getting into. Just be respectful and honest with each other.