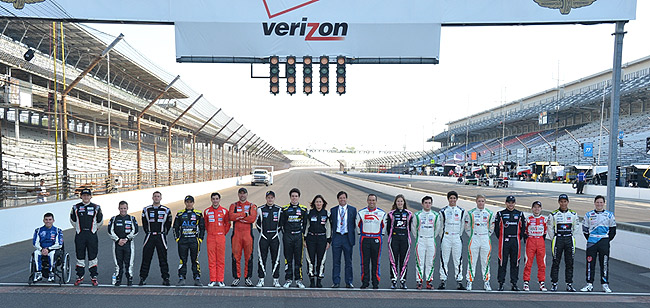 When you think of the Indianapolis Motor Speedway, you automatically think of the famous Indianapolis 500, "the greatest spectacle in racing." So you can only imagine my excitement when I knew that the Pro Mazda Series would be racing at the Grand Prix of Indianapolis. And with a newly renovated track layout and a level playing field, I was even more excited because no one had the upper hand (help!).
Tuesday was track walk day, and the track was just beautiful. It looked like such a fast/wide track, and I couldn't wait to get in the car and drive it! First practice was early the next morning, and I'm going to be honest: Those first few laps passing the Pagoda was very surreal, even if we were going the "wrong way."
With qualifying not going as well as I would have liked, I started Race 1 in 16th place and knew that with our rolling start, going down to Turn 1 would be messy! So I knew that if I kept my nose clean in the first corner, I would be okay. And I was for a split second.
ADVERTISEMENT - CONTINUE READING BELOW ↓
Everyone went wide, and I cut down on the inside and passed maybe eight to 10 cars (brilliant, I know). But then everyone that went off the track tried getting back on, pushing everyone right in my path. I had to swerve right to miss those cars and a loose front wing, and I eventually got stuck in the gravel. After the track marshals pushed me back on track, I was able to rejoin the field with no damage and was making good progress. But then I went straight and lightly tapped the tire wall out of Turn 8 because my throttle cable got stuck. I was then able to start and bring it back to the pits with no damage, but had so many rocks in my cockpit from the Turn 1 melee that I had to jump out of my car while my team got the rocks out as much as they could.
ADVERTISEMENT - CONTINUE READING BELOW ↓
Recommended Videos
I eventually made it back out, being a few laps down and only a couple more in the race when my throttle cable got stuck once again and I went straight on Turn 12. Luckily, I did not hit anything, was able to turn around and get back on the track, and slowly limped it to the checkered flag. Unfortunate race for me, but hey, that is racing and it happens!
After a not-so-great Race 1, I was definitely looking forward to redeeming myself in Race 2. Starting in 16th, once again, I knew what to prepare for at the start. And after another great start and missing all of the skirmish once again, I found myself running in seventh and was quickly leaving the eighth car behind when another yellow came out and closed that gap very fast. Getting ready for the next restart, I started to notice that my clutch started slipping, preventing me from having any gains on anyone else--with the long straight going to Turn 1, I was pretty much screwed. And with two laps to go and an aggressive move by me, I spun and eventually took the checkered flag in 13th place.
ADVERTISEMENT - CONTINUE READING BELOW ↓
I didn't get to finish where I would have wanted to, but I can still walk away and say that I was a part of the inaugural Grand Prix of Indianapolis. Not a lot of people can say that, so I'm not complaining.
Some photos by Romel Evangelista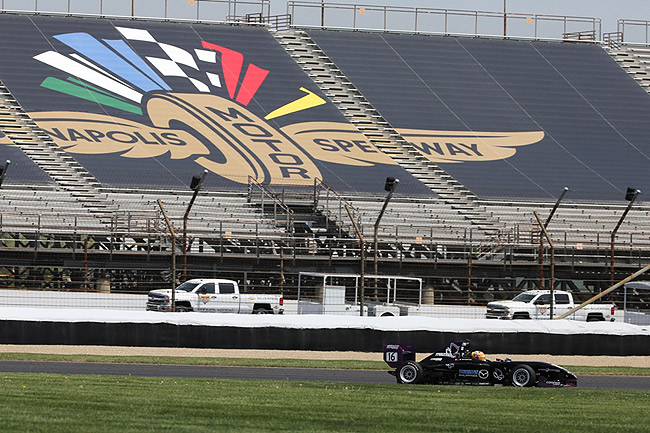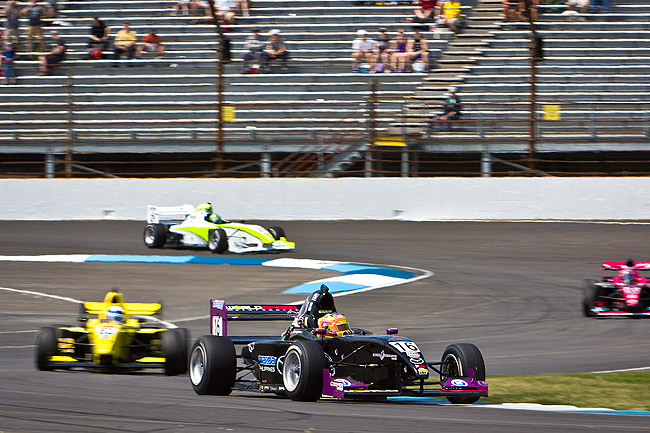 ADVERTISEMENT - CONTINUE READING BELOW ↓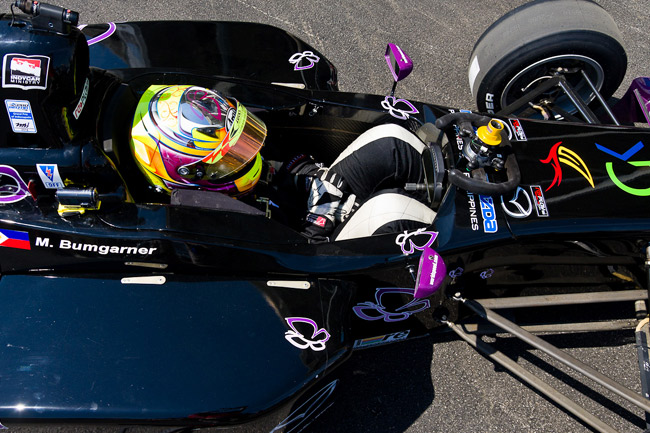 ADVERTISEMENT - CONTINUE READING BELOW ↓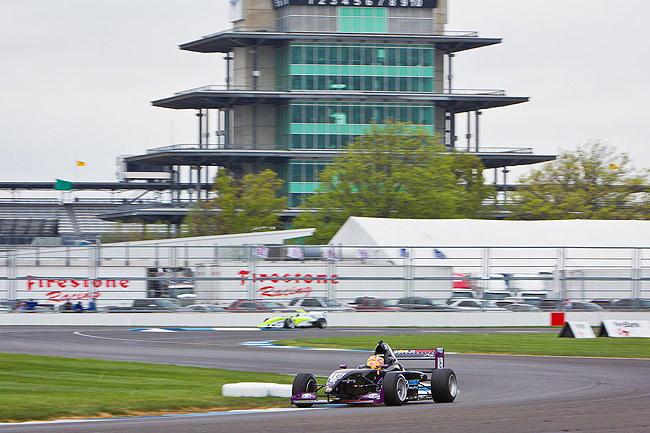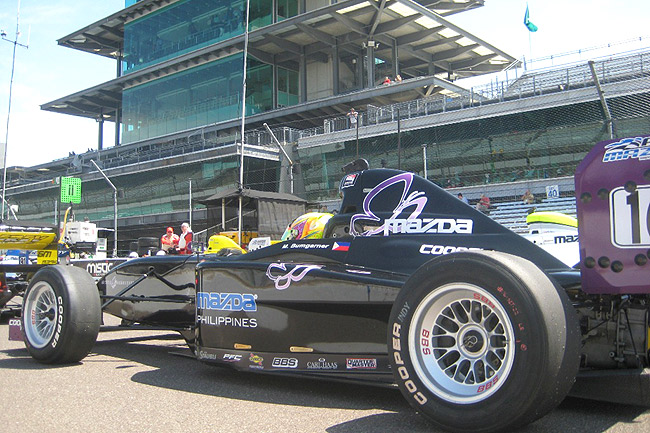 ADVERTISEMENT - CONTINUE READING BELOW ↓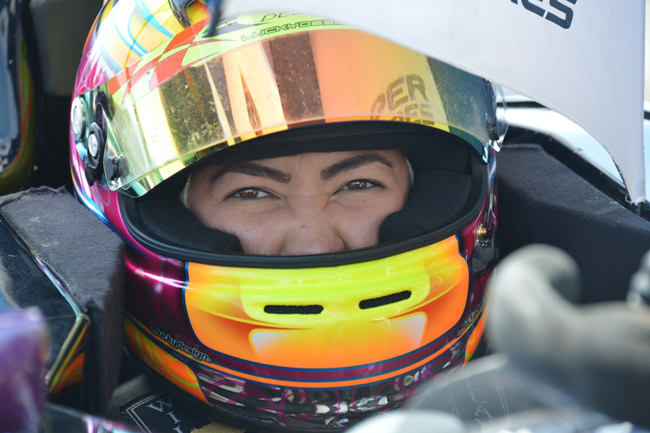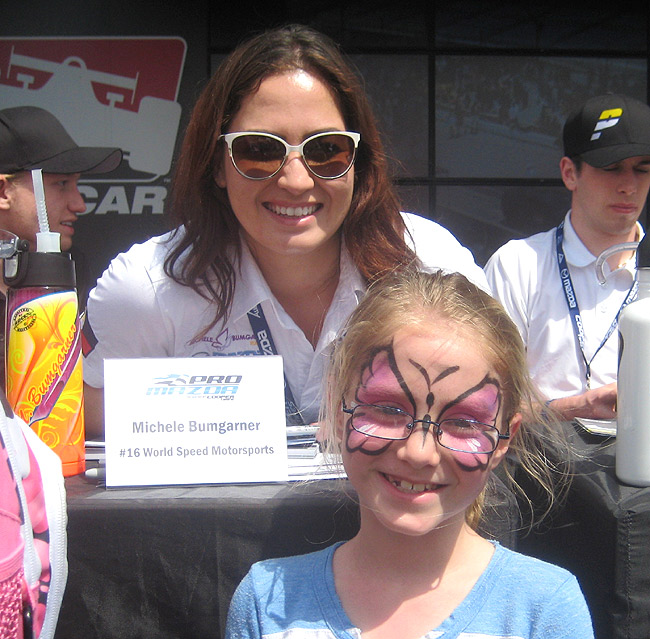 ADVERTISEMENT - CONTINUE READING BELOW ↓