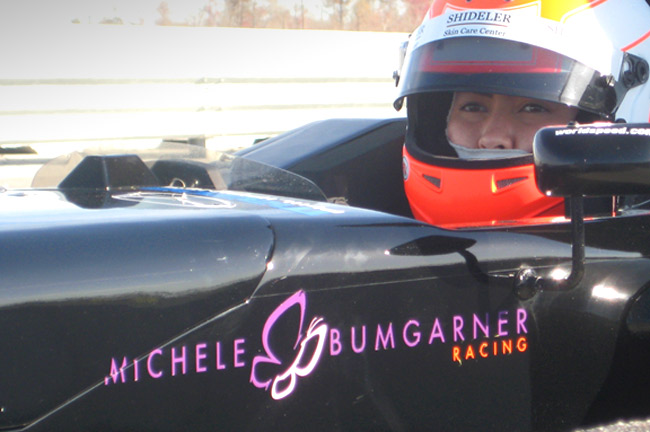 Not long after I left sunny and warm Manila for the freezing cold of Indiana, I hopped on another flight for the warmer weather of California for a few days of testing at Thunderhill Raceway Park. Having already been there once, I was excited to go back because of how well the first test had gone. I knew there was still more room for improvement, and I was ready to get back to work especially after being home for the holidays. I would always say that jet lag had never fazed me, but it did this time for sure!
One of the differences between the second test and the first is that I was bringing in Scott Harrington (1999 Indy Car Rookie of the Year and Indy 500 veteran, so he knows what he's talking about!). This was going to be my first time working with him so I was extremely excited.
My first official test with Scott went very well. He was there to push me and help me feel more comfortable in the car, and with his help I was able to knock off some time from the previous lap time and made tremendous gains, which we are all pleased with. Having a driver coach at this level is extremely important, and with Scott's awesome credentials, I know he can help shape me into a better driver.
After another successful test and great start to an awesome working relationship with Scott, it was back to the winter wonderland that was good ol' Indiana. But just because we were home didn't mean that it was break time--we had a few weeks until the Mazda Road To Indy Winterfest, a four day preseason event that was held at the New Orleans Motorsports Park in New Orleans, Louisiana, and Barber Motorsports Park in Birmingham, Alabama, with two races at each track. But before making our way to NOLA, I was busy getting back to my daily routine, which consisted of gym time at PitFit and simulator training with Racecraft 1. And since being back, I have added hot yoga to my fitness regime.
Winterfest overall was a great experience. I got some great practice in a race environment. I also got to size up my competition for the year. But most important, I had great and valuable seat time. My priority for the four-day test was just that: seat time. I gained improvements every time I went out on the track, which is all I can ask for especially after only being in a car for about 12 days since announcing my comeback, so I was very happy! On a side note, I had to use my friend's helmet for the Winterfest as mine was still being painted. But don't worry, I will let you guys know when it does arrive and show you my new, cool design.
The 2014 season kicks off this week in Florida with the Grand Prix of St. Petersburg. My dad flew in from Manila on Saturday, and we had a long 14-hour drive to Tampa on Monday morning. Since St. Pete is a street race and we all know how Houston went last year, I'm hoping to get my "first-race jitters" out of the way, and I'm definitely looking forward to a great start and a great season this year!
Stay updated with my Road To Indy journey via my Facebook page, Twitter and Instagram.
Photos from Indianapolis Motor Speedway, LLC Photography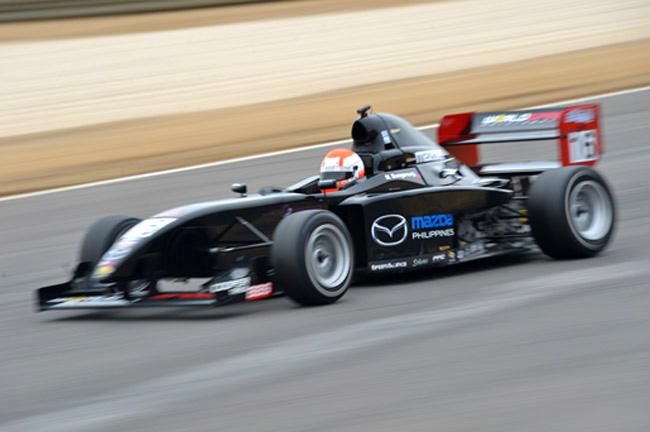 At Barber Motorsports Park in Birmingham, Alabama.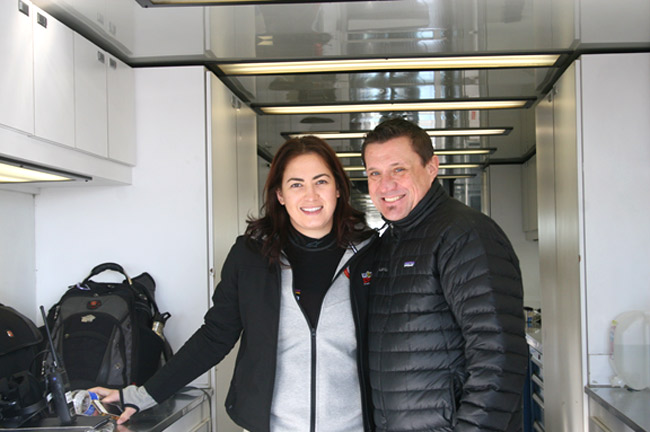 With my driver coach Scott Harrington.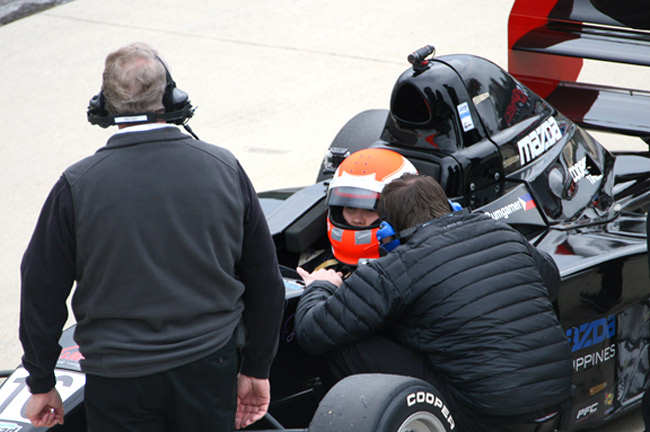 Quick coaching from Scott and my engineer Larry Nash.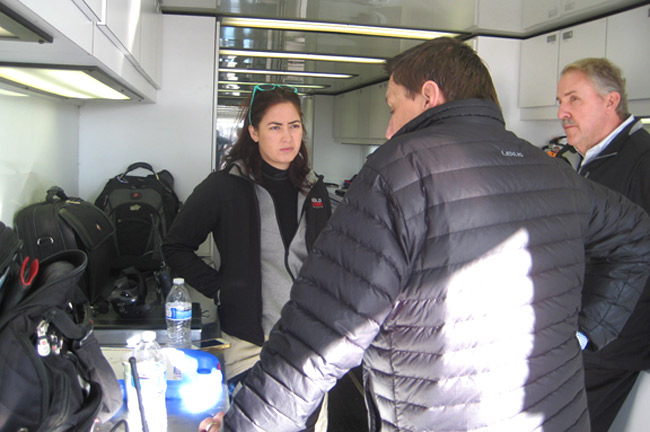 Debrief with Scott and Larry.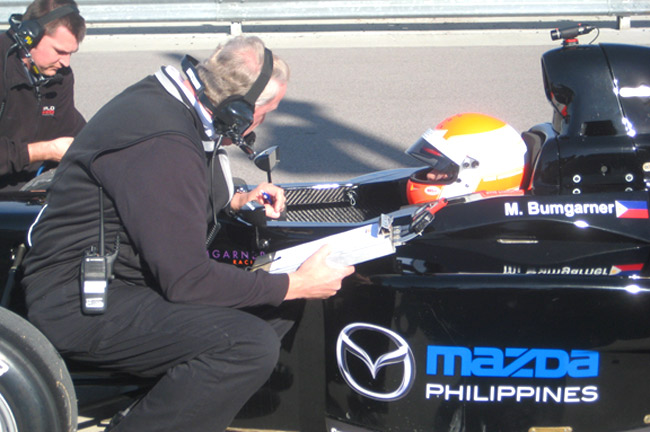 Quick pointers from my engineer Larry.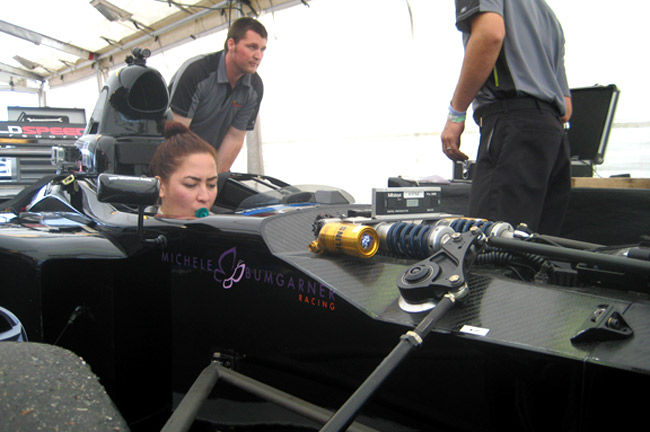 Some downtime in the car while the guys make some changes to my car. Ring Pops are my favorite!



Doing my track map after one of my sessions. This is what I do as soon as I get out of my car
so my engineer and driver coach know what's going on while I'm out on the track.