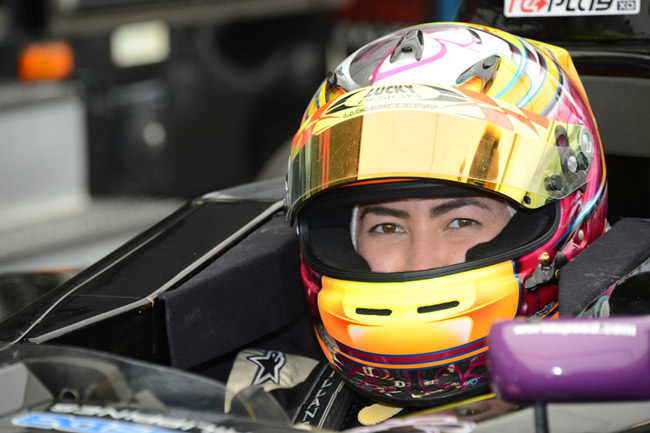 For Rounds 3 and 4 of the Mazda Road To Indy (Pro Mazda) Series, we found ourselves back at Barber Motorsports Park in Birmingham, Alabama. The series had previously been there in February for Winterfest, so I was excited to finally go to a track where I had driven before. Winterfest weekend hadn't gone so well for me, so I guess I was very much looking forward to going back and redeeming myself.
Overall, I would say I had a great weekend. I was quick out of the box during the first practice of the weekend, and improved every single session the entire weekend. I was consistent in all practice sessions and had a pretty good qualifying session. Race 1 for the weekend was on Saturday afternoon, and Race 2 was early Sunday morning, with us being the first on-track activity.
I had a fantastic start in Race 1 and passed four cars going into Turn 1, and stayed clean and consistent throughout the race. As for Race 2, my start wasn't so great as some cars ahead of me weren't positioned right, therefore not giving me a good enough chance to make the same great start like in Race 1. I had good wheel-to-wheel battle with another driver, spun not long after the halfway point, but made some ground and ended up in 14th position.
Continue reading below ↓
Recommended Videos
As I keep saying, where I'm at right now compared to everyone else in the field is not so important. At this point, utmost importance goes to making sure I continue to learn and improve every time I am out on track, as well as focusing on myself until I reach the point at which I need to be compared with others.
After these rounds, next up for the 2014 season was the inaugural Grand Prix of Indianapolis, which happened on May 8-10 at the most famous racetrack in the world, the Indianapolis Motor Speedway. Prior to the event, I had been so excited to finally be driving where the famed Indianapolis 500 takes place. Maybe it does not have the same direction as the 500, but I was very glad to be part of its very first year.