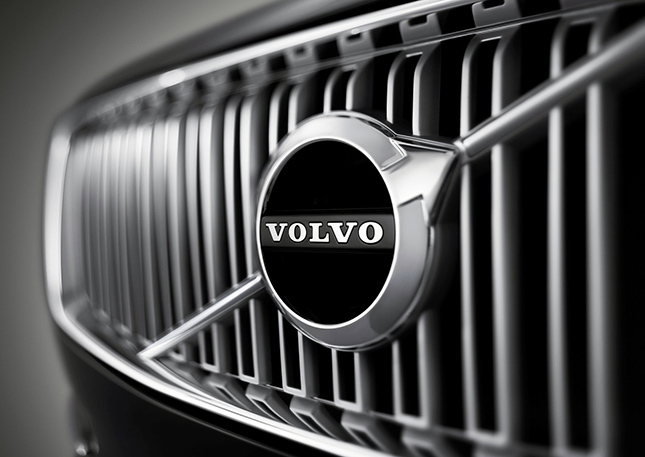 Volvo Philippines has just celebrated its 21st anniversary, which gets us thinking about the best cars that we dig from the Iron Mark. Mind you, most of these models were never even sold in the Philippines--for the simple reason that they were produced and sold more than 21 years ago--and some were only meant for competition, but each demonstrates Volvo's very unique approach toward making an automobile.
Launched at the anniversary celebration was the all-new XC90, a very handsome and imposing SUV fitted with some of the most advanced safety systems to date. Just imagine that all of the cars on the following list were part of the XC90's creation. Seeing Volvo evolve into what it is today is pretty cool.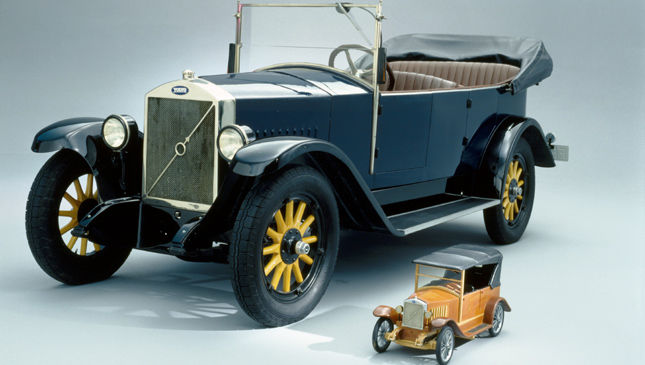 ADVERTISEMENT - CONTINUE READING BELOW ↓
ADVERTISEMENT - CONTINUE READING BELOW ↓
Recommended Videos
1. 1927 ÖV4. This was the very first mass-produced Volvo model to roll off the factory floor. The vehicle still featured a wooden frame hidden underneath its sheet metal. Power was courtesy of a side-valve, four-cylinder motor capable of a paltry (by today's standards, of course) 28hp at 2,000rpm. The ÖV4 looked very much like other cars from the same time period, but the diagonal stripe across the radiator was unmistakably Volvo.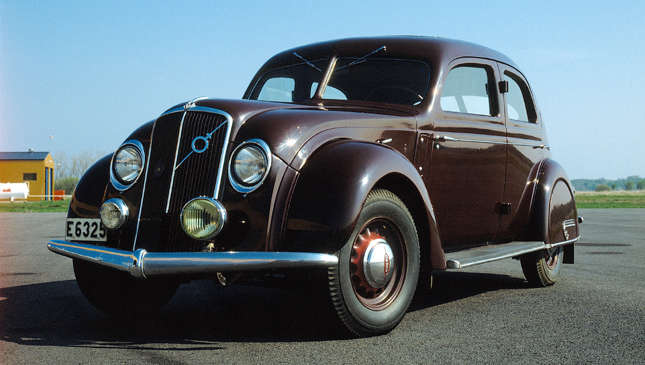 ADVERTISEMENT - CONTINUE READING BELOW ↓
2. 1935 PV36 Carioca. This particular model piqued my interest because it looks very much like the Chrysler Airflow that was owned by President Manuel Quezon. Anyway, aerodynamics technology was still in its infancy at the time, but some manufacturers already knew what shapes sliced through the air best. The top speed of this car was 120kph, a pretty respectable figure in the '30s. I have to add that split-windshields are sexy.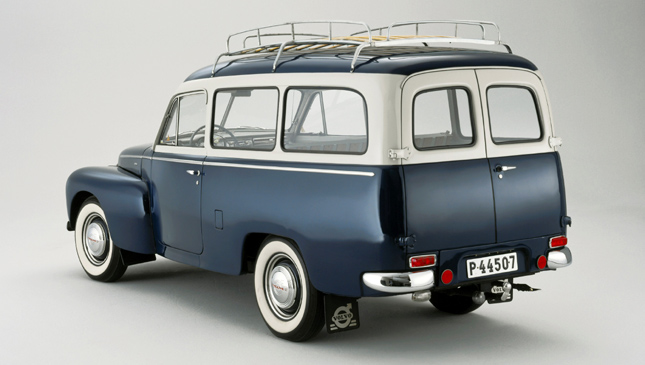 ADVERTISEMENT - CONTINUE READING BELOW ↓
3. 1949 PV455 Duett. Folks at Volvo consider this car legendary because it is the ancestor of the wagons (or estates) that the Swedish company is famous for. Under the clamshell hood was a 60hp motor, with drive delivered to the rear wheels via a three-speed gearbox. Hydraulic drum brakes on all four corners provided stopping power. Total production run was 29,409 units.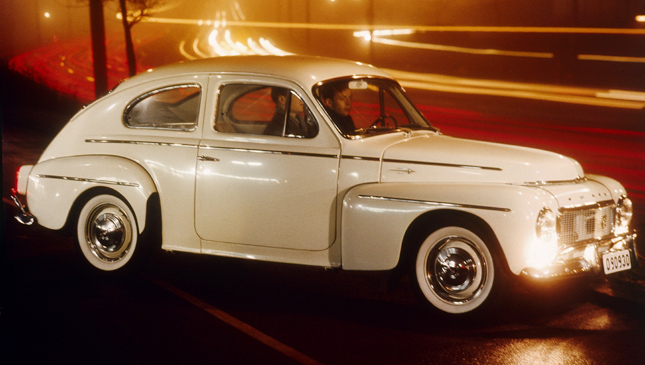 ADVERTISEMENT - CONTINUE READING BELOW ↓
4. 1958 PV544. If I could choose only one classic Volvo to have in my garage, it would have to be this. It's a more modern version of the PV444 that was first introduced in 1946, but that's not the only reason why this car resonates with me. It also played a role in The World According To Garp, a best-selling book by one of my favorite authors, John Irving. This writer knows his cars really well, and I was transported into the PV544 when I first read his book in high school. If you've never read the novel before, check it out. Oh, and this car also saw much success in international rally competition.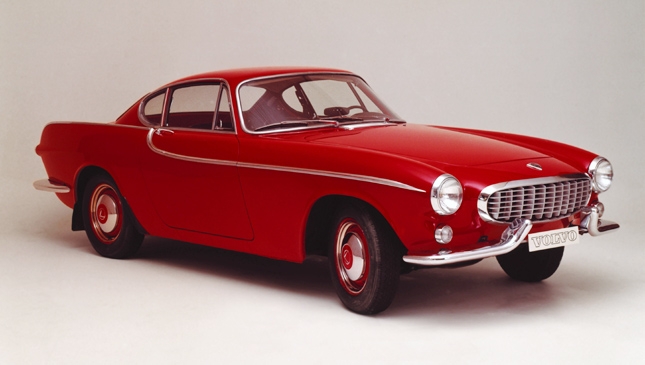 ADVERTISEMENT - CONTINUE READING BELOW ↓
5. 1961 P1800. This is definitely one of the sexiest Volvos ever made, and it is highly valuable among collectors. The styling of this sports car was clearly influenced by what was coming out of Italy during the period. It was a good time for car design. I've never seen the show, but a P1800 was also used in The Saint, a '60s TV series starring Roger Moore. Also of note is how a 1966 P1800 owned by Irv Gordon hit 3,000,000 miles on the odometer in 2013. This car is the stuff of legend.
ADVERTISEMENT - CONTINUE READING BELOW ↓
6. 1967 145. The wagon shape is finally coming into its own (have I mentioned that I love wagons?). The styling of the 145's rear end has cues that have even been carried through to present-day models. Volvo's reputation for having safe cars was already growing at this point, and people loved the comfort, practicality and spaciousness that this model offered. Note that the 145 had disc brakes all around.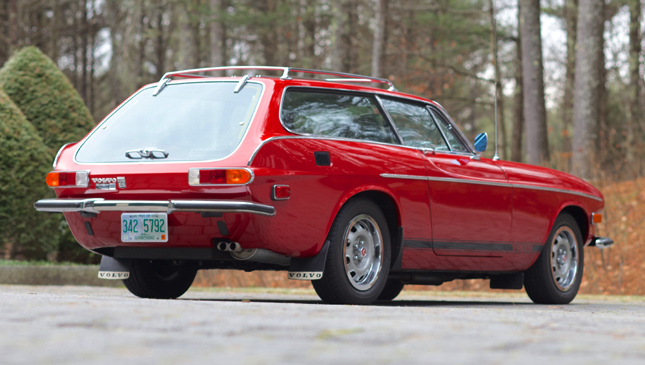 ADVERTISEMENT - CONTINUE READING BELOW ↓
7. 1971 1800ES. This was the evolution of the P1800, and with it came a very sexy 'shooting brake' body style. Only 8,078 units were produced, meaning this model is quite a collectible. It has a love-it-or-hate-it design, but you can't deny the practicality. The 2.0-liter engine developed a modest 135hp. Can you see its likeness in the present-day C30?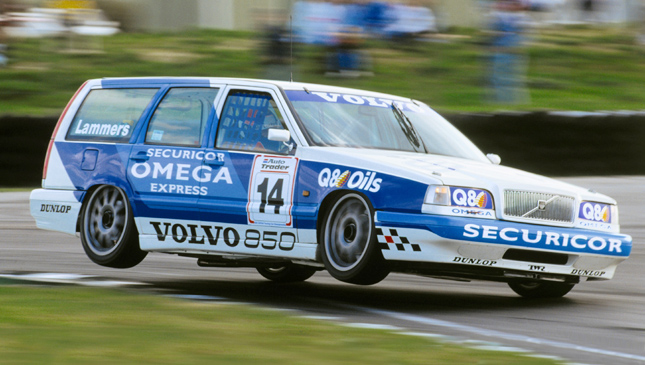 ADVERTISEMENT - CONTINUE READING BELOW ↓
8. 1994 British Touring Car Championship 850 Estate. What was a wagon doing in the BTCC?! Volvo was out there to prove a point, it seemed. Amazing how this was 21 years ago, about the same time that Volvo entered the Philippine market. The plan was for Volvo to grab attention in the racing scene, and it worked. The exercise changed the brand's bland image in a positive way. I've always been a wagon lover, so seeing this car on the track drove home the point that wagons really do kick ass.