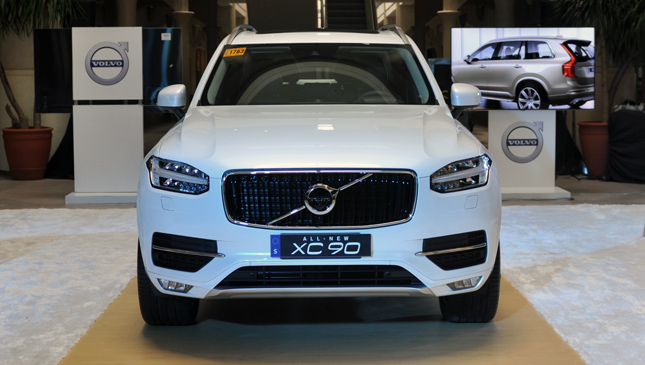 It began with the Volvo 850 sedan 21 years ago. That model was the first car that Volvo Philippines had in its lone showroom in 1994. The boxy 850 also signified the end of the Swedish carmaker's fondness for sharp angles and squarish design.
Since the '90s, Volvo's Philippine distributor has steadily grown, selling over 4,000 cars through the years. There are now dealers in Cebu, North EDSA, Alabang and Iloilo. Volvo has certainly found its place here, catering to the premium market that values safety and refined luxury. Over time, its designs have also become more desirable and curvier.
In many ways, how Volvo conducts itself is a reflection of its understated and classy cars. We experienced this brand of elegant reception during Volvo Philippines' 21st-anniversary event yesterday in Rockwell's Powerplant Mall.
There was also a special treat courtesy of a peek at the all-new XC90. This is the much-awaited replacement to the previous XC90 that was introduced way back in 2002. And judging by how stunning the new model is, waiting 12 years doesn't seem so bad.
ADVERTISEMENT - CONTINUE READING BELOW ↓
The XC90 is all new in every sense of the term: new body, new engine, new platform and new safety tech. It utilizes Volvo's new Scalable Product Architecture technology, the cornerstone of a current $11-billion transformation plan.
ADVERTISEMENT - CONTINUE READING BELOW ↓
Recommended Videos
But you don't need to know Volvo's corporate plans to see what the XC90 means for the brand. The SUV looks like a Volvo, but a lot more futuristic than anything in the company's stable right now. The iron-mark logo on the grille is more prominent now, with a camera peeking out from under it. Beside it are T-shaped daytime running lights which Volvo likens to Thor's hammer, Mjolnir.
The XC90 cabin is everything you would expect from an SUV of this caliber. The interior is swathed in thick black leather, and it smells like an upscale home décor store. But what's most noticeable are the sparse buttons and the massive digital screen in the middle. It looks like someone placed in iPad in a vertical position and stuck it in the center console (something we've already seen in the Tesla Model S).
ADVERTISEMENT - CONTINUE READING BELOW ↓
There are exquisite little details inside as well. Both the engine start button and drive mode switches look like they're knurled--Volvo says they are diamond-cut. Either way, they look and feel expensive. In addition to the plush aura inside, the XC90 has a high-performance audio system with 10 speakers and a 330W amplifier.
And no Volvo would leave the factory without a raft of safety equipment, and being the SUV flagship, the XC90 doesn't disappoint. Preventive measures include City Safety collision avoidance, cross traffic alert, electronic stability control, active bending LED headlights, rear collision warning, the aforementioned "Thor's Hammer" daytime running lights, and torque vectoring. Whew!
Protective safety measures are the usual (for a Volvo) items: driver and front-passenger airbags, anti-submarine protection, collapsible steering column, energy-absorbing seat cushions, inflatable curtains, reinforced passenger compartment, side-impact airbags, side-impact protection system, ultra-high-strength boron steel, and whiplash protection system.
Now that you know you're as safe as can be, you can enjoy the power from the four-cylinder twin-turbo diesel engine. The 225hp propulsion also packs 470Nm of torque, and can do an amazing 17.6km/L. Needless to say, we have to test that figure out for ourselves.
ADVERTISEMENT - CONTINUE READING BELOW ↓
Volvo Philippines president Atty. Albert Arcilla was in high spirits: "We are very happy to celebrate 21 years of representing Volvo in the Philippines. We are humbled by the continuous support of our clients the past 21 years, and because of this we are committing to provide the premium ownership experience expected from Volvo."
TopGear.com.ph learned that three variants of the XC90 will ultimately be sold in our market, to be priced from P5 million to P7 million.
This being just a preview of the XC90, we only had a tasty sample of what it can do. We already pestered Volvo's marketing people about a test drive. We look forward to having a go in this anticipated SUV, and seeing what else it will herald in the years to come.
If you want to check out the second-generation XC90 in the metal, you may do so by visiting the Volvo display at the north court of Powerplant Mall in Rockwell. The mall exhibit will run until October 22 (Thursday).
ADVERTISEMENT - CONTINUE READING BELOW ↓
Photos by Dinzo Tabamo and Volvo Philippines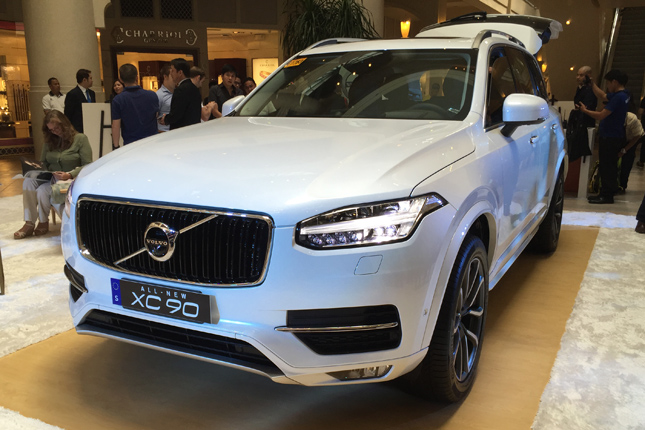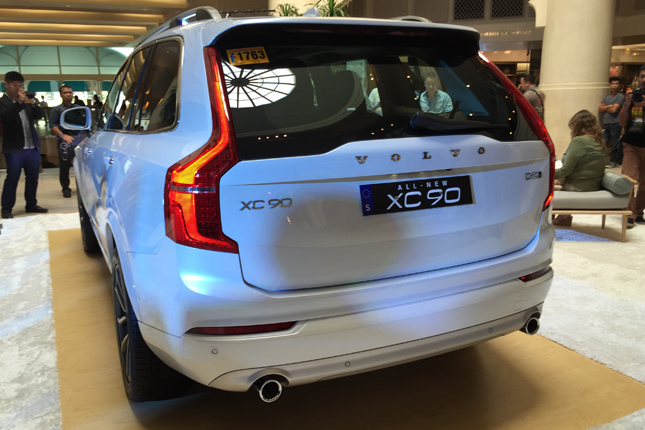 ADVERTISEMENT - CONTINUE READING BELOW ↓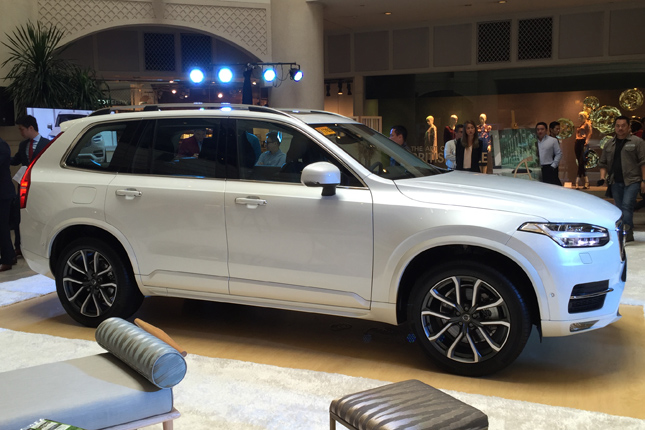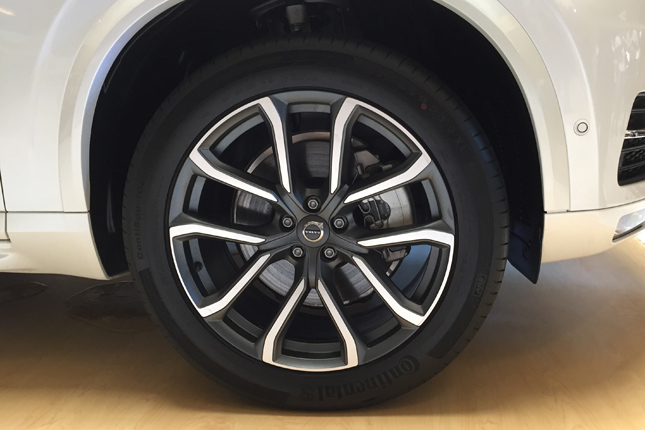 ADVERTISEMENT - CONTINUE READING BELOW ↓