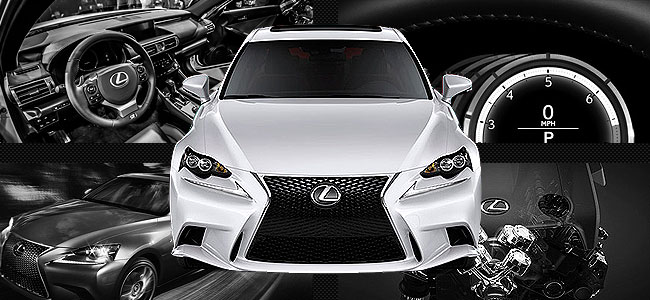 Dear Botchi:
I'm planning to buy a new car. My budget is P2.5 million to P3 million. Right now, my choice is the Lexus IS350 F Sport. I have seen it at the showroom, and I am impressed by the exterior and interior design. Can you offer me other car options for comparison before I make the purchase? Please don't include the brand Audi. I have had many bad experiences with their arrogant security people.
Thanks and more power!
Paul Hubilla
Hi, Paul. In all honesty, it will be hard to compare the Lexus IS--especially the F Sport variant--with any other car model. In that segment, I'm sure you're looking at refinement, comfort and utmost luxury, regardless of whether you're driving or being driven, or whether you're moving or standing still. A true luxury sports sedan must always appeal to us, of course, especially when we're driving--but also even when we're just sitting still.
Since you don't want an Audi, there's the BMW 3-Series, of which you get a relatively bare, four-cylinder engine variant. The four-pot engine can't match the silky-smooth idling of a V6. While BMWs remain to be impressive driver's machines, you need to pay more for a silky-smooth in-line-six engine, for soft, supple leather, for nice big and shiny wheels, and for really good audio. Add a million to your budget and you can get a comparatively kitted BMW relative to the Lexus. See what I mean?
Continue reading below ↓
Recommended Videos
You can also check out Mercedes-Benz, but you also get much of the same with BMW: a bare, four-cylinder C-Class that doesn't have SATNAV/GPS (the IS has Metro Manila and most of the Philippines mapped already in the F Sport's GPS system) and firm leather seats and interior. It also has steering responsiveness that feels detached at best.
A left-field choice? Check out the Subaru Legacy. Not exactly in the same market, but if you're a keen driver, the Legacy's performance more than matches those of the Euro cars. Or Mercedes-Benz's A-Class. That's a Merc that's after my own heart.
I hope this helps! Good luck with your choice!
Botchi Santos
Consumer Editor
Do you want Botchi to help you pick the right car? Send your question to topgear@summitmedia.com.ph.
Artwork by Lloyd de Guzman
[poll]510[poll]