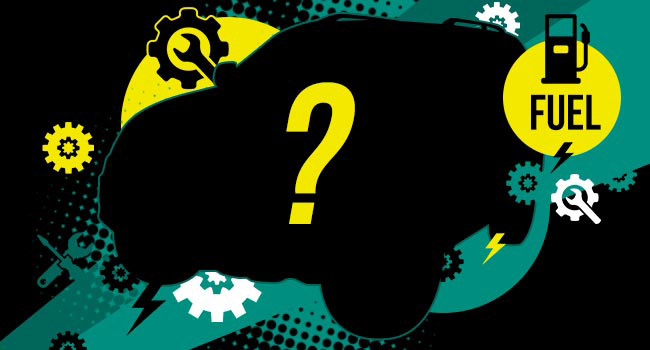 Which of the following SUVs should I go for?
* Chevrolet Trailblazer 2.5 4x2 MT
* Toyota Fortuner 2.5 G 4x2 MT
* Mitsubishi Montero Sport 2.5 GLX 4x2 MT
My priorities (in descending order of importance) are reliability, maintenance costs, and fuel economy.
Thanks,
John
Hi, John! Thanks for the e-mail. It's a great time to be in the market for an SUV because the industry is at an all-time high and is trying to sustain the strong bullish market with promos. Let's take a quick look at your choices:
* Chevrolet Trailblazer. I've never driven the 4x2 variant. I got the chance to drive only the 4x4. The ride was smooth; firm, yes, but not harsh nor bouncy. Power seems to be okay, and the price is good. This SUV has a really roomy interior. I just hate the plastic used inside.
Chevrolet's dealerships are always trying their darn best to sell you one so you just might get a good deal. After-sales service has improved immensely, thanks to the efforts of the new importer, The Covenant Car Company Inc. Buy with confidence with Chevrolet.
ADVERTISEMENT - CONTINUE READING BELOW ↓
* Mitsubishi Montero Sport. As SUVs go, it's a tough act to beat the Montero Sport: wide array of variants, excellent pricing, good after-sales service. Complaints? Well, the roof is low, something I only noticed recently after driving my brother's Toyota Fortuner back-to-back with my mom's Montero Sport. The seats aren't as supportive, and driving position isn't as good as in the Fortuner.
ADVERTISEMENT - CONTINUE READING BELOW ↓
Recommended Videos
The variant you're looking at has the older 4D56 engine that doesn't have VGT. You might be better off getting a VGT-equipped variant. It is worth it!
* Toyota Fortuner. Don't get a gasoline variant. It's probably Toyota's thirstiest vehicle! That's because the 2.7-liter gas engine is grossly underpowered. Top choice is the 3.0V D-4D, but the 2.5 4x2 isn't bad either. It is the oldest in this group though, and rumors say a replacement will be out in 12-18 months.
A wild card has to be the Kia Sorento LX 4x2 MT. It's only a five-seater variant, but comes with an impressive 2.2-liter CRDi VGT-equipped diesel engine that pumps out 194hp and over 400Nm of torque for less than P1.4 million. That's got to be a steal. I know that's what I'd pick in this segment!
ADVERTISEMENT - CONTINUE READING BELOW ↓
I hope this helps! Good luck with your car-shopping!
Botchi Santos
Consumer Editor
Do you want Botchi to help you pick the right car? Send your inquiry to topgear@summitmedia.com.ph.
[poll]570[poll]