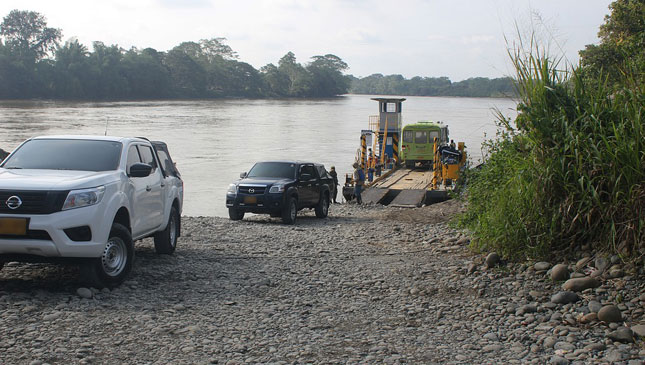 I had my car insured in Cebu City and I plan to use it to travel to Manila. In case of an accident, would it still be covered by the insurance policy?
Yes, your car insurance secured in Cebu City covers accidents that may occur anywhere within the Philippines. It covers damage or loss occurring on a public road as well as during transit by inland waterway or elevator. However, it does not cover damage or loss occurring on board an inter-island vessel. Your car insurance ceases to be effective when the car is in transit by inter-island vessel or by aircraft.
Continue reading below ↓
Recommended Videos
As a general rule, car insurance covers the use on public roads or highways, including thoroughfares, boulevards, driveways, avenues, parks, alleys, and side streets. Read the car insurance policy to know the extent of the coverage, or ask your insurance provider for details before entering into an insurance contract. You must also consider what type of risk and protection you need before insuring your car.
The law provides that "every owner of a motor vehicle shall be insured by filing with the proper government office a bond to answer for damages to third persons. The amount of the bond and other terms shall be fixed by the competent public official." (Article 2186, Civil Code) The law also states that "it shall be unlawful for any land-transportation operator or owner of a motor vehicle to operate the same in the public highways unless...there is a policy of insurance to indemnify the death, bodily injury, and/or damage to property of a third-party or passenger. (Section 387, Insurance Code, Republic Act No. 10607)
The Insurance Code also makes it clear that "the LTO shall not allow the registration or renewal of registration of any motor vehicle without first requiring from the land-transportation operator or motor-vehicle owner concerned the presentation and filing of a substantiating documentation in a form approved by the LTO evidencing that the policy of insurance or guaranty in cash or surety bond required by this chapter is in effect." (Section 389)
Compulsory Motor Vehicle Liability Insurance (CMVLI) or Compulsory Third Party Liability (CTPL) is the mandatory insurance you need for annual vehicle registration with the LTO. Without CTPL, it is unlawful to operate a car or motorcycle on a public road.
In a CTPL policy, the insurance company agrees to pay up to P100,000 to a third party for death in an accident caused or arising out of the use or operation of the insured car, while payment for hospitalization and/or bodily injury depends on the injuries suffered and hospitalization expenses. It does not include loss or damage to property of a third party, defined as "any person other than a passenger and also excludes members of your household, members of your family, and your employees in the course of employment." (Section 386, Insurance Code) If you want extra protection, you can ask your provider for other types of insurance coverage you can get on top of your basic car insurance: Comprehensive Insurance, Acts of Nature or Acts of God, Auto Liability Insurance, Passenger Personal Accident Insurance, and Marine Insurance.
Comprehensive Insurance offers protection against theft, vandalism, fire, riots, explosions, windshield and glass damage, falling trees and other objects, objects kicked up by or falling off cars, storms, hail, wind, floods, lightning, and earthquakes as well as accidents with animals. As there is no standard comprehensive coverage among insurance providers, it is best to read the fine print of your policy to know which risks are included and excluded in your insurance coverage.
Acts of Nature or Acts of God (AOG) car insurance is an optional add-on coverage on top of the Comprehensive Insurance and CTPL for your car. It would help pay for the repairs in case your vehicle got damaged during a catastrophe that was unpredictable, unavoidable, or uncontrollable. When buying a brand-new car through financing, the lending bank will likely require you to secure AOG car insurance first before the vehicle is even released to you.
Auto Liability and Passenger Personal Accident Insurance provides protection not just for third parties but also for the passengers of the insured vehicle. The former covers liabilities arising from damage to someone else's vehicle or property, and bodily injury or death to a third party; the latter is for the protection of passengers, including the driver of the vehicle, against bodily injury resulting in death or disablement caused by an accident while operating, riding in, boarding, or alighting from the insured vehicle.
Finally, Marine Insurance is necessary if you will transport your car from Cebu City to Manila on-board a vessel. It includes "insurance against loss of or damage to vessels, craft, aircraft, vehicles, goods, freights, cargoes, merchandise...in respect to, appertaining to, or in connection with any and all risks or perils of navigation, transit, or transportation." (Section 101, Insurance Code)
For full protection in case of any accident or mishap, you should consider getting a Marine Insurance for your inter-island travel from Cebu City to Manila.
NOTE: This article first appeared in Top Gear magazine's April 2018 issue.