Is that the Bullitt Mustang?
It sure is. For those who need a reminder, the Ford Mustang Bullitt is a special edition of the current 'Stang that apes Steve McQueen's wheels in perhaps the most famous movie car chase of them all. It was launched last year to mark 50 years since the release of Bullitt, but it's still on sale, topping the Mustang range at a smidge under £50,000 (P3.4 million).
Yikes.
When the Mustang has made a name for itself providing much V8 noise and power for little money, a hike of over £50,000 (P340,000) seems particularly large. Luckily, the Bullitt brings lots of goodies with it, not least a thumping 1,000-watt Bang & Olufsen audio setup.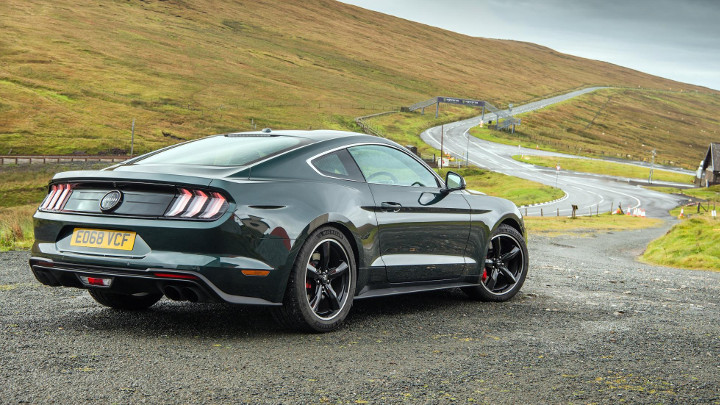 Of more priority, though, ought to be the visual changes—Dark Highland Green paint, front-badge deletion, extended splitters and sills, a cue-ball gear knob—and some mild dynamic tweaks, namely an extra 9hp and some strengthened suspension.
ADVERTISEMENT - CONTINUE READING BELOW ↓
How's its performance now?
Not really much different, given that all its trinkets add 33kg to the Mustang's already stocky curb weight, lifting it to 1,851kg. Power output is now 459hp, top speed has climbed from 250kph to 262kph, but 0-100kph time is an identical 4.6sec.
This is a car about so much more than on-paper stats, though. Anything with a naturally aspirated V8 but the mass of a Discovery Sport is not going to compete using traditional performance-car benchmarks.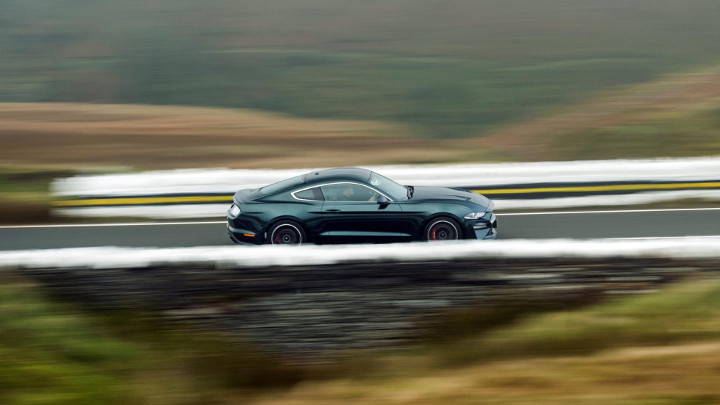 Thus it's not especially agile to drive, and if you take it out to your favorite B-road for a life-affirming blast, you're going to be left crestfallen. It's a muscle car and proud, and you need to enjoy it as such, settling into the hugging yet squishy Recaro and burbling around in just about any gear you like, such is the spread of torque on offer by its 5.0-liter engine.
ADVERTISEMENT - CONTINUE READING BELOW ↓
Recommended Videos
Surely there's some fun to be had?
Roll up your sleeves and get properly stuck in, and the Mustang does reveal some vigor. You need to be sensitive with your driving input—the gearbox in particular doesn't like being rushed—but abandon some inhibition and trust in its surprisingly strong traction, and it starts to feel as exciting as its rakish looks suggest. The traction control turns off with one simple button press if you're feeling really silly.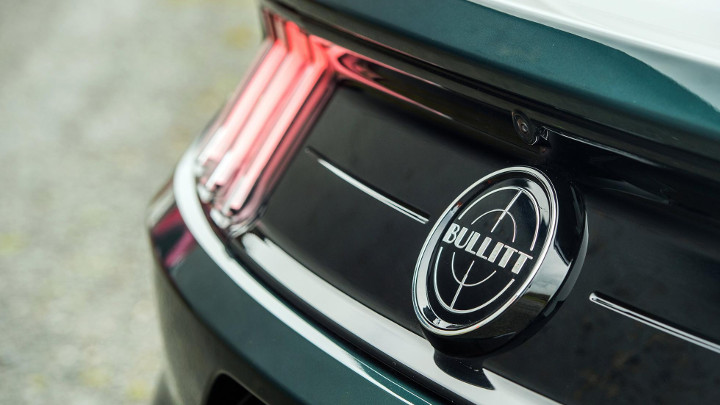 This car is just a little bit more at home when you calm back down and immerse yourself in the engine more than the chassis. It never shrinks around you or magically shrugs off some of its weight as you up your commitment. Those suspension tweaks over standard must be pretty small, too, as the Bullitt doesn't have a tangibly different character to a regular, £42,000 (P2.9 million) Mustang GT.
ADVERTISEMENT - CONTINUE READING BELOW ↓
So what does it offer?
A more ethereal charm that won me over despite the Bullitt legend being a bit too old to register on my radar. Rather like the excitement of brushing past a celebrity on the street, regardless of whether you like them, there's movie-star credibility here that's simply irresistible.
Put it this way: Normally, I'm not the Mustang's biggest fan. I appreciate its place in the world, but its appeal wanes when there are Porsche Caymans and BMW M2s for similar sums of money. Yet this Bullitt wormed its way under my skin, its additional, more extrovert layer of muscle car cool enough to convince me of this car's place in the world.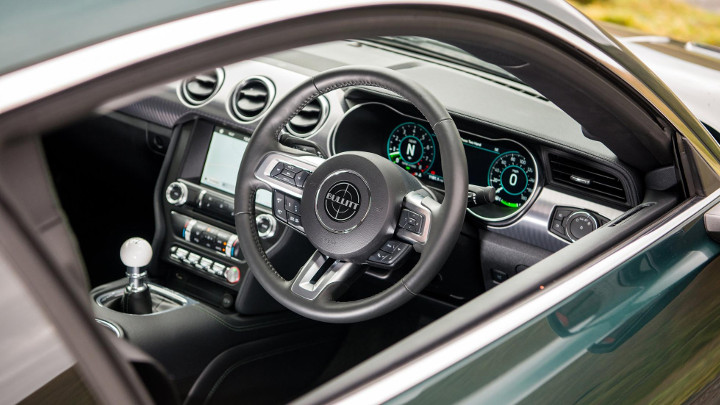 There's also a big trunk and some decent (ish) rear seats, enough to accommodate children who'll become even more besotted with the Bullitt than its driver. If you're worried the future generation won't much want a car when they'll be able to order an autonomous pod via a holographic app, then perhaps we can plant the seeds of being a petrolhead with cars like this. It's a public service.
It's a good one, then. Any bad things?
The rather set-in-stone spec list means you're limited on customization. Options comprise black paint (you definitely don't want that) and adaptive suspension (it's expensive and you can probably live without it) while there's stuff you can't have. Namely, a convertible roof, an automatic gearbox, and heated seats. The former two we'd actively discourage, anyway, and the latter may be unnecessary depending on where you live.
Yep, to fully fathom this car's appeal and navigate its quirks, it's worth slipping a little into the character of Frank Bullitt. But that's fine. What other car currently on sale comes with such a veneer of big-screen credibility? The Mustang Bullitt is contrived, but actually rather cool.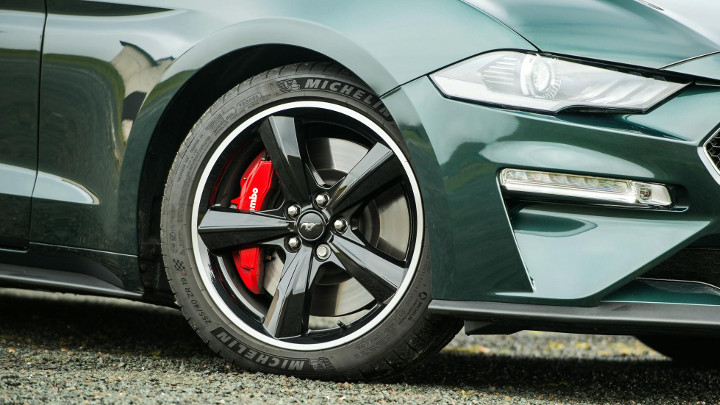 ADVERTISEMENT - CONTINUE READING BELOW ↓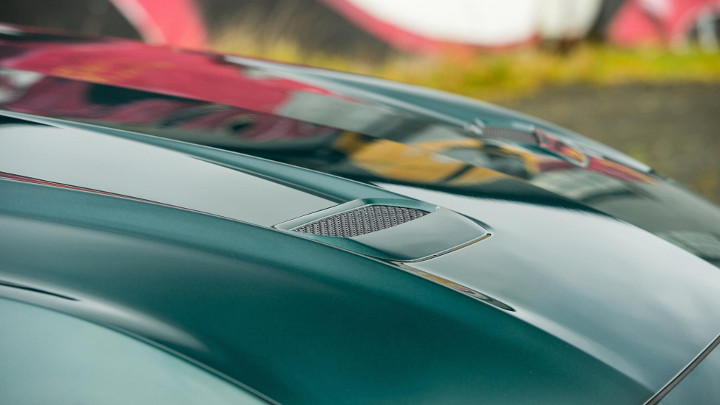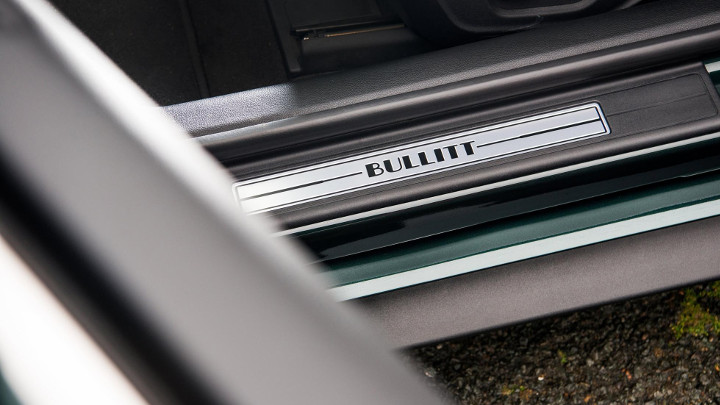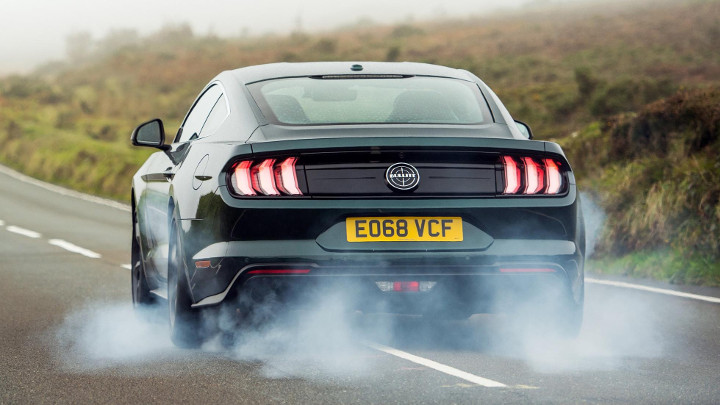 NOTE: This article first appeared on TopGear.com. Minor edits have been made.