So much praise was lavished upon the Jaguar XE when it launched back in 2015. Its brand-new, lightweight mechanicals endowed it with a deft driving experience that embarrassed every single one of its rivals, but take a swift look at the sales charts over four years and it's easy to conclude that's not where the posh sedan buyer's priorities lie.
Surprisingly, perhaps, when you consider the enduring success of the BMW 3-Series in this part of the market. Thus the XE's reboot has addressed some of the areas where it lagged behind the 3-Series, as well as the Audi A4 and the Mercedes-Benz C-Class.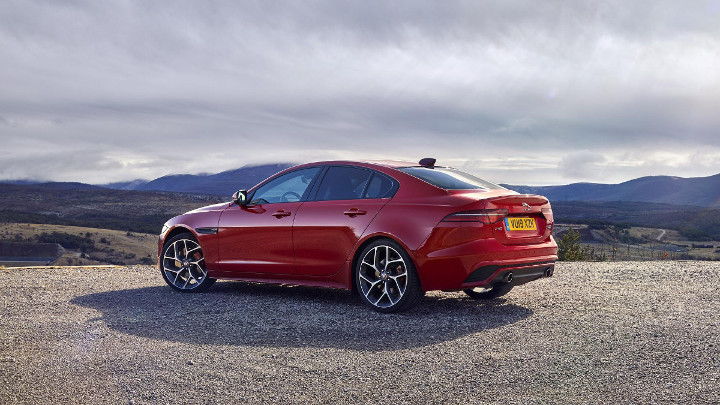 Continue reading below ↓
Recommended Videos
First up, sharpening up the slightly dowdy styling of before. It manages to be familiar yet oh-so-different, the appearance of an unflatteringly shrunken Jaguar XF replaced by some real vigor, all via thinner LED lights, reshaped bumpers, and an optional lip spoiler. Spec the 20-inch alloy wheels (you can—the ride is comfy) and you end up with a car that's fantastically handsome.
Next, plusher cabin materials and a wealth of new technology, with the option of up to four screens inside, one cleverly embedded within the rearview mirror to stream a wide-angle camera view that's notably more informative than the narrow squint through a wiper-less rear screen most four-doors offer. Beneath that you'll find the twin screens seen in the Jaguar I-Pace that can swap between nav, phone link-up, and climate controls at your whim.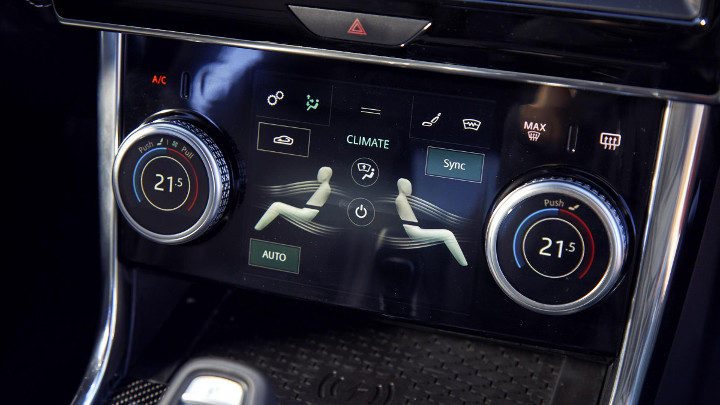 Finally, a much simpler engine and trim range, which does unfortunately mean you now must have a four-cylinder engine. The V6 has gone for good, and we suspect the £150,000 (P10.16 million) V8-powered Project 8 special won't live on beyond its initial 300-car run in the earlier XE shape.
All versions are 2.0-liter units, with a trio of diesels offering between 161hp and 237hp, and a trio of petrols generating between 197hp and 296hp. All of them employ an eight-speed automatic transmission—with newly elongated paddle shifters and a proper gear selector in the middle—while they offer a mixture of rear- and all-wheel drive depending on how much money you spend. AWD is standard on the highest-powered petrol and diesel, and optional on selected variants elsewhere in the range.
There's still no wagon version, which is perhaps a shame given just how purposeful it would look, but it's probably understandable given the XE's modest sales numbers and Jaguar's increasing focus on SUVs. But how does the regular four-door fare against its seemingly insurmountable German foes?
On the road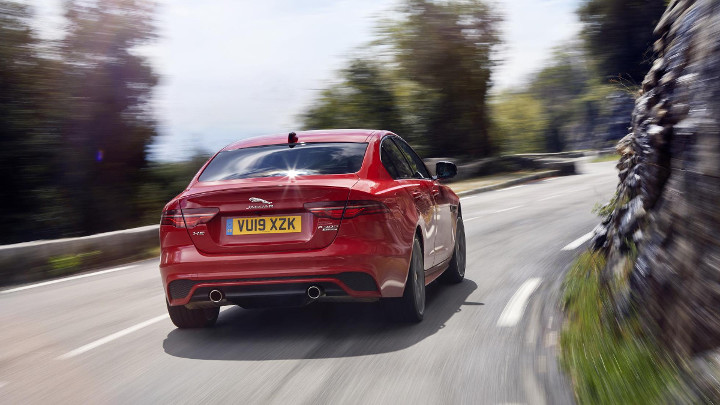 Where the XE has never put a foot wrong is dynamically, and so it remains. The way Jag's engineering folk find a way of balancing ride and handling—in other words, comfort and fun—is simply unmatched.
I'm not sure a C-Class can ride this well, nor a 3=Series exhibit such fine balance, yet the XE manages to beat them both with a side order of wonderfully old-fashioned steering feel for good measure. Whether you've gone RWD or AWD, this is an exemplary car to drive. You can choose the biggest, prettiest alloys with no concern for how it'll affect the ride, which is high (and rare) praise indeed.
There's no longer a manual gearbox, but we really don't mind—this auto's a belter, and with longer, aluminum paddles exhibiting properly sharp responses, you really are inclined to use manual mode quite a lot of the time, especially when its eight ratios are so shortly stacked.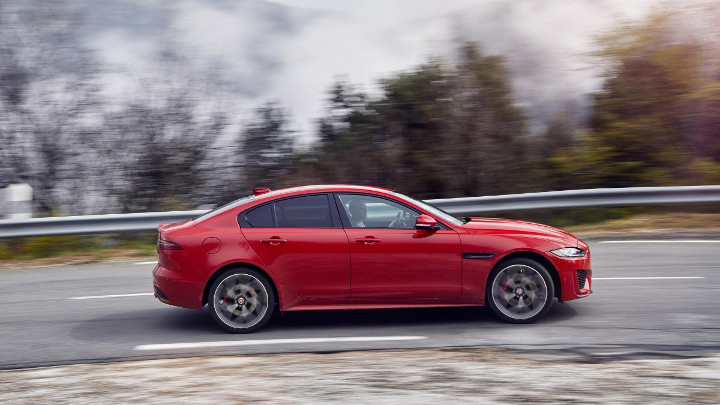 What's less satisfying is the bunch of engines it comes attached to. It's a capable but uninspiring range of four-cylinders, and when the 296hp petrol in the range-topping P300 sounds uncannily like a diesel at low revs, you might as well have the cheaper to buy and run engine it accidentally imitates.
Happily, even the most powerful engines fall completely silent when you're not driving hard, and the XE proves as refined as an XJ at a cruise. The gearbox is smooth and intelligent when left to make its own decisions, too, sharpening up sweetly when you prod it into Sport (or take full control yourself).
In short, it'll make the dull highway grind painless, but has a chassis so satisfying, you might genuinely avoid the 100kph slog and use a longer, more interesting route instead.
On the inside
A facelift can fix just about everything except the XE's chronic lack of space in the back or the absence of a wagon version. Thus it remains one of the less practical cars in its class, and by quite a margin. But if you regularly travel alone or with only sub-six-footers in the back, it should work well enough.
And up front, it feels fantastic. You can set the driving position nice and low, while the updated XE's posher materials and fancier stitching are immediately obvious, and its big dose of new technology welcome.
The upper and lower screens borrowed from the I-Pace both look great, respond well, and give the XE a genuine air of freshness inside. Same goes for the rear iew mirror that doubles as a screen, a feature that debuted on the Mk2 Range Rover Evoque.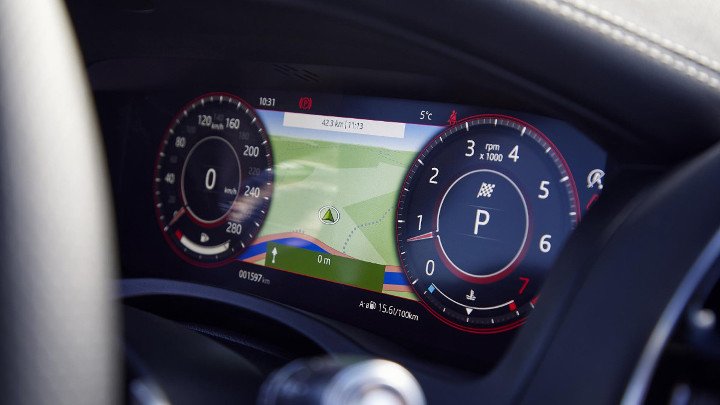 It takes some getting used to, but it offers a brilliantly wide angle view that's far more informative than the sliver of rear screen you'd traditionally get in a sedan. But boy, does it get warm when you're on the go for a few hours.
Perhaps that's a teething problem of this early car we're driving. Though given the XE we ran back in 2016 suffered numerous electronic maladies, a question mark hangs over the long-term appeal of cramming in so much screen-based tech. There's wow factor now, at least.
Verdict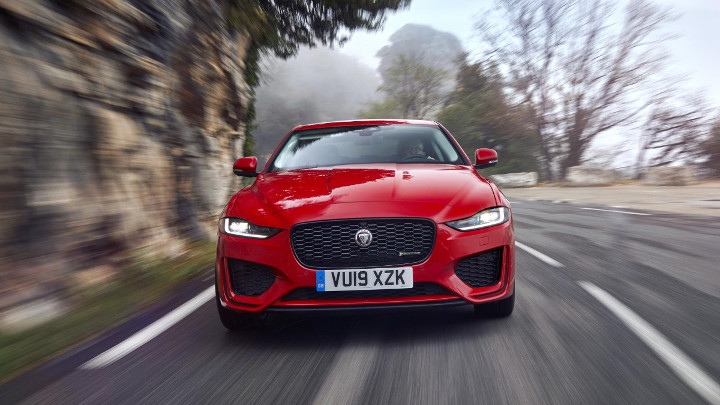 Love driving? Don't need acres of room in the back? Look no further, because this car—for your needs—is the best in its class. No small feat when that class is full of talent such as the BMW 3-Series, but Jag's ability to make a car ride supply while slapping a big grin on your face borders on witchcraft.
If only there was more interior room and a greater array of engines—some sonorous six-cylinders, basically—and it might top the class without caveats or clauses. Smarter looks and more gob-smacking tech mean the updated XE is a very convincing compact sedan, but if you're not a proper handling geek, you might not fully appreciate its charms when the standard of its rivals is so high, too.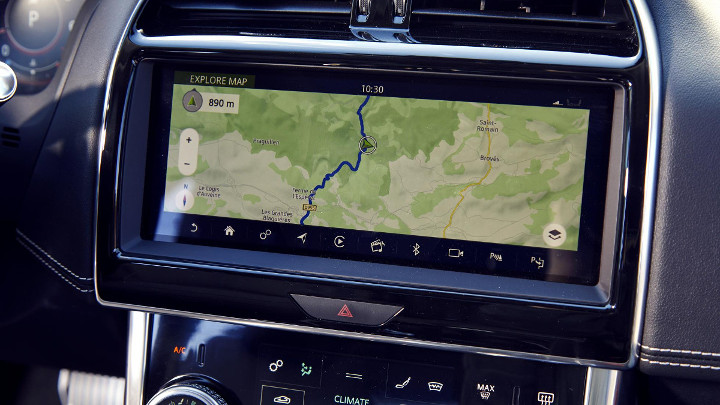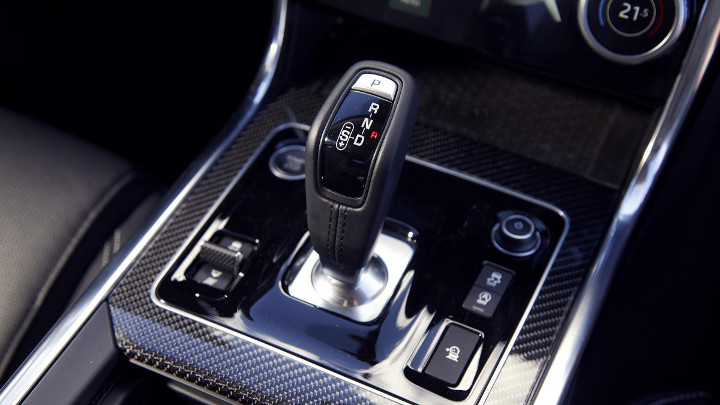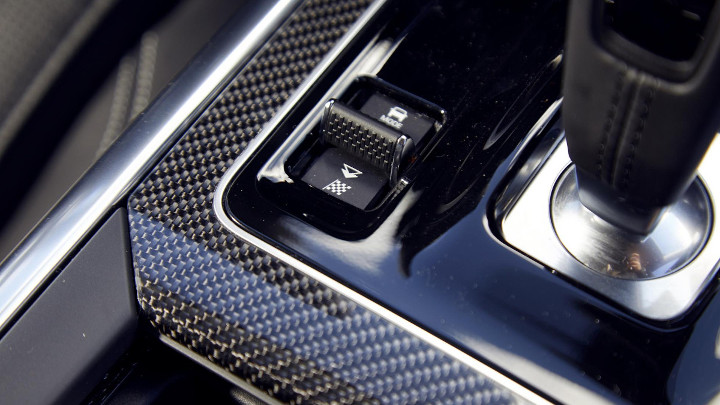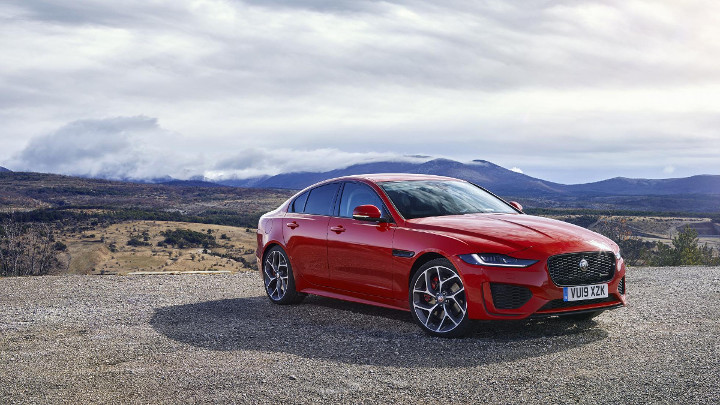 NOTE: This article first appeared on TopGear.com. Minor edits have been made.