Kia Philippines could be the comeback story of 2019. A Korean brand with a lineup that could easily match—and even surpass—that of its Hyundai sibling/rival, it never found the audience that could appreciate its modern design language and enjoyable driving dynamics. 
With the backing of the Ayala Group, Kia opened 2019 with a marketing blitz worthy of the top Japanese brands. And as the year reaches its midpoint, Kia has launched models that represent value (Soluto) and aspiration (Stinger)—and now it's ready for the next step. Like I said in my previous story, the Seltos subcompact crossover is Kia's first PH product that you might want, and could actually afford.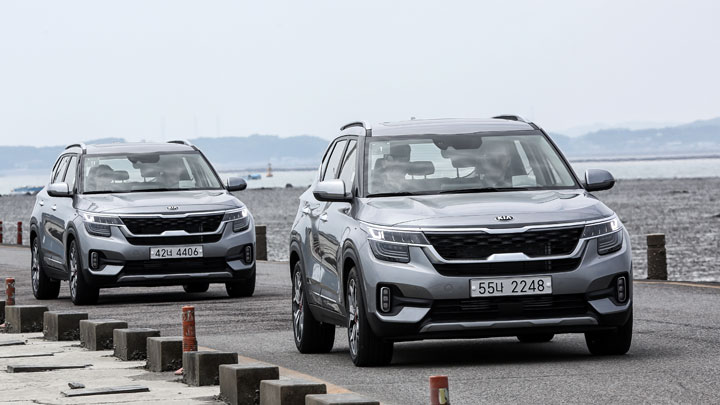 Continue reading below ↓
Recommended Videos
We all know no car model will succeed in our market if it doesn't have aesthetic appeal, and many will agree that the Seltos is a triumph of design. Kia has embraced its tiger nose grille, and this time embellished it with elements that wouldn't look out of place in a premium European brand. 
Fancy headlights sandwich the grille, the latter framed by an intricate diamond pattern lattice. This lattice is in turn adorned by a lighting element that runs almost across the whole hood. The headlights look large, and this makes the whole vehicle look bigger than it actually is. From most angles the Seltos looks respectable and clean, but it can look dramatic when you catch the right perspective.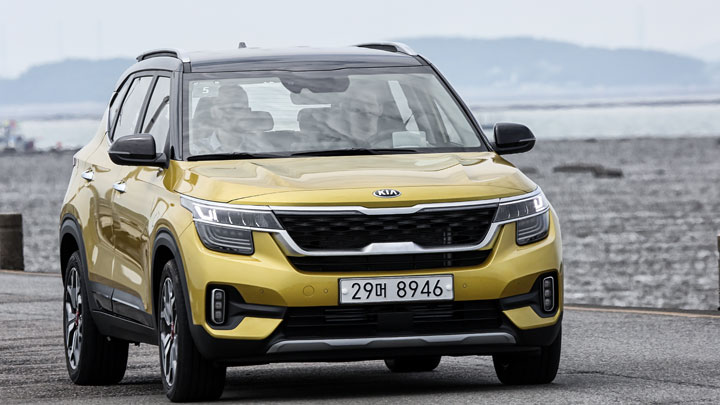 For this media drive in South Korea, we are driving top-spec 1.6-liter turbocharged variants with all the bells and whistles. The good news is, the Seltos can go toe-to-toe with Lexus and BMW feature-wise if you tick all the options: A Bose audio system, 10.25-inch infotainment console with Apple CarPlay and Android Auto, heads-up display, automatic climate control with second row vents, interior lighting themes with party modes, lane assistance, adaptive cruise control, two-tone exterior color schemes, and 18-inch wheels with the Kia logo emblazoned in red. Sitting behind the Seltos multi-function steering wheel (that adjusts for reach and rake) is a treat. 
The bad news is, we probably won't get most of those goodies. If Kia PH ticked off all the options, we might end up with a P1.6 million crossover that will only appeal to wealthy Blackpink fans. 
The route from a nearby province heading to our hotel in Seoul is a combination of country roads and expressways. The heads-up display works closely with the navigation system, helping me traverse Korea's intricate road network. This feature actually reminded me that a good nav setup with a detailed digital map beats Waze any time—and this is coming from someone who won't go outside his village without booting up the popular navigation app. 
The seats have deep bolsters that grip your sides but are still roomy. In fact, the Seltos cabin can confidently lay claim to having the best interior space in its class. Four adults my size (5'11", XXL shirts) can sit inside even during  long road trips. And this is important because the Seltos is an accomplished cruiser. 
At low to moderate speeds the Seltos glides confidently. It's not as sprightly as its Hyundai Kona platform twin, preferring to move off the line in a relaxed manner. Even though it has the largest dimensions in its class, the Seltos still feels even bigger. NVH is commendable, with just a bit of tire noise seeping into the cabin.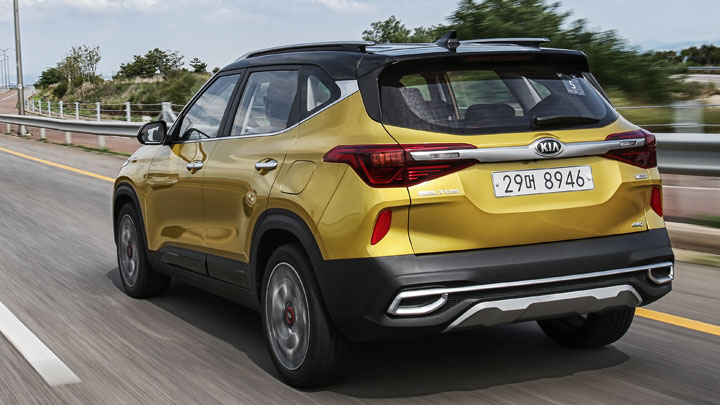 I break the monotony of our relaxed pace by not braking right away when I see tight turns. The Seltos leans a little but manages to retain its composure. The turbocharged engine awakens as I power out of the turns—and it really comes alive past 80kph, surging to triple-digit speeds and beyond eagerly. 
There's no doubt the 1.6-liter turbo mill is an exciting powerplant, but those irritating traffic-sa-EDSA naysayers have a point—for everyday city driving we will rarely see the speedometer move past 80kph. As sad as it sounds, a more practical—and certainly more affordable—2.0-liter engine might be more suited for daily commuting needs. As a final lament for the 1.6 turbo, I manage to get a decent 13km/L in mostly highway driving.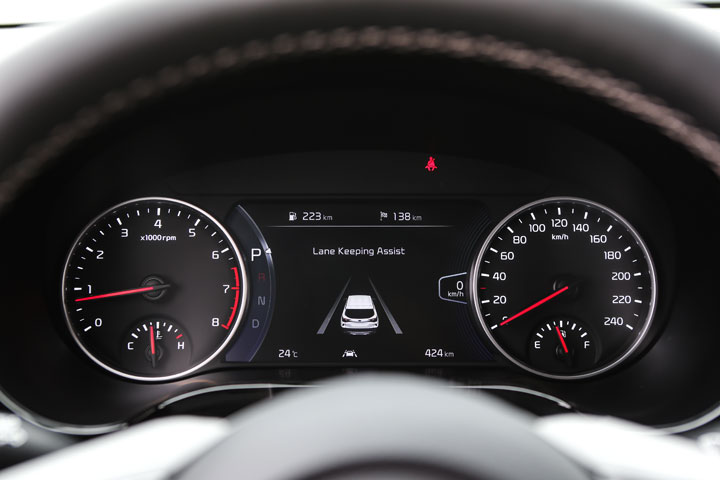 I do want to commend the Seltos's lane-assist system. It does its job smoothly, like a gentle nudge in the right direction instead of the unnatural movements from other brands. This reflects the maturity of Kia's autonomous systems, and it's refreshing to see it implemented so well in a model that's obviously not in the upper rungs of the lineup. That's assuming we get this feature anyway. 
We still have months to go before we see the final iteration of the Seltos coming to our shores. Sources say Kia PH wants to get volume out of this model, so expect affordability at the expense of some of the toys. We can live with that.