All major car brands need balance between models that evoke desire, and models that customers actually buy. Shouldn't they be the same? Well, one would think so, but that's not the case. For every Toyota Supra or 86 that bystanders drool over, thousands of Innovas ply our streets unnoticed because of their ubiquity. It's the classic brand-versus-volume situation.
Kia Philippines, relaunched this year under the Ayala Group's automotive arm, has been resurgent. It introduced the Soluto, a small China-sourced car sourced that lowers the price barrier for Kia ownership without—for the most part—sacrificing quality. This is the volume card.
Then the Korean carmaker played genie and granted the wish of Filipino gearheads by bringing in the snorting Stinger, with its twin-turbo V6 and Brembo brakes. It's a bold play to field a P3.235-million sports sedan in a market that might not fully appreciate greatness, but kudos to Kia PH for doing so. This is the brand card.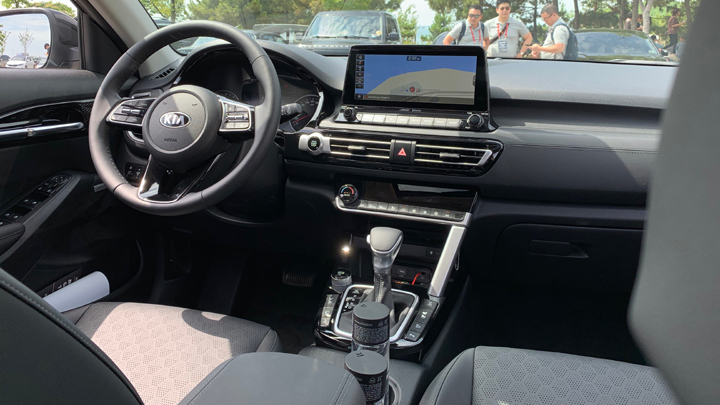 ADVERTISEMENT - CONTINUE READING BELOW ↓
Now, the Ayala subsidiary is gearing up for its next move—a model that merges the brand and volume aspects. Before the year ends (we were not told exactly when), the all-new Kia Seltos will be introduced in our market.
The fact that we are currently here in Seoul, South Korea, to try out Kia's subcompact-crossover contender is already a sign of marketing confidence on the Philippine distributor's part. In our line of work, we usually try out new car models in Japan, Thailand, and sometimes Europe or North America. Until now, Korean brands in the Philippines rarely bothered showing their home market to journalists.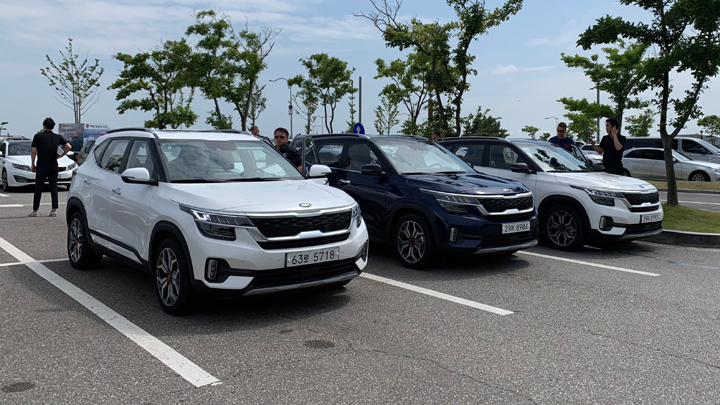 Based on the presentation we saw, here's a list of 11 things we know about the Seltos, and what we might possibly be getting:
1) The Seltos shares a platform with the quirky Hyundai Kona.
Like we said, it's a subcompact crossover, so it'll compete with its Hyundai sibling—the two models share a platform given that Hyundai and Kia are the same corporate entity. Other direct competitors are the Ford EcoSport, the Mazda CX-3, and the Honda HR-V.
ADVERTISEMENT - CONTINUE READING BELOW ↓
Recommended Videos
2) It will fill a gap in Kia's local lineup.
Looking for a low-cost crossover option? Look this way.
3) Initial reception in the markets where the Seltos has been introduced is strong.
India reported over 6,000 preorders, while here in South Korea, 5,100 buyers prebooked a unit when it was launched last week.
4) The Seltos represents a new design direction for Kia.
The tiger-nose grille is there, and it looks like it's there to stay, but it's wider in this application and is surrounded by more intricate headlight elements compared with the other vehicles in Kia's current lineup. The Korean carmaker describes the face as sporting a combination of strong elements (the grille) and delicate features (the diamond patterns on the grille).
5) It's clearly aimed at the young crowd.
Interior lighting themes are called 'Party Time,' 'Romance,' and 'Hey! Yo!' We're not kidding.
6) The Seltos is roomier inside than its Kona sibling.
Which is saying something because we never found the latter's interior to be cramped. It's apparently even a little bigger than the Honda HR-V. In the metal, it looks larger than what the photos suggested, thanks to its prominent face and smooth flanks.
7) Two gasoline engines are available in South Korea.
Namely, a 1.6-liter turbo (175hp/265Nm) and a 2.0-liter nat-asp (147hp/180Nm). We will likely get the 2.0-liter mill, sadly, but based on our initial impressions, this powerplant should be better when driving at low speeds. The turbo unit came alive only when you hit 80kph.
ADVERTISEMENT - CONTINUE READING BELOW ↓
8) We will also get Kia's version of a CVT, which they call an IVT.
That stands for 'Intelligent Variable Transmission.' A dual-clutch is available in other markets.
9) The top-spec variant gets a 10.25-inch infotainment display.
There's an optional eight-inch display for lower units. A heads-up display is also available, along with a Bose audio system. We will most likely get the eight-inch screen with Apple CarPlay and Android Auto.
10) A choice of 16-, 17-, or 18-inch wheels is offered.
We're likely to get at least the 17-inchers. The 18s fill the wheel wells nicely though. Ground clearance ranges from 170 to 179mm depending on tire size, so the Seltos isn't that high.
11) No launch date for the Philippines has been set.
But we're guessing it'll arrive late in the third quarter or in fourth quarter of this year. 
To say that the Seltos is promising is an understatement. All that's left now is to price it well enough to compete with its rivals, while retaining enough kit to make it appealing.