Blimey, are those wheels 17 inches?
Nope. They might look tiny beneath the Mercedes-Benz GLE's bulbous wheel arches, but they're actually a whopping 20 inches in diameter. That's just how big this car looks, how hulking its presence. The GLE's actual dimensions aren't much different from SUVs it competes with—the Audi Q7 and the BMW X5, for example—but on the road, it feels ever so slightly bigger for some reason. Odd.
Talk us about this variant.
This, fresh off the boat from Alabama where the model is constructed, is representative of the GLE most people will buy: a GLE 300d with just the one option, the £1,995 (P136,000) Premium Pack.
Continue reading below ↓
Recommended Videos
That means the engine tasked with moving around this 2.2-ton SUV isn't one of Merc's excellent straight-six petrol or diesels, but its also-excellent 2.0-liter four-cylinder diesel. Here it makes 242hp and 500Nm—a bit less power and a lot less torque than the six-cylinder-only BMW X5 (the 30d) with which it competes.
Still, the Merc is brawny enough for 0-100kph in 7.2sec and a top speed of 225kph, which isn't bad. Meanwhile, Mercedes claim 169g/km of CO2 and as much as 16.7km/L, to the BMW's 162g/km and 15.6km/L. In mixed driving, we saw 13-14.8km/L from the Merc—more or less the same as you'd get from the BMW.
Bet the BMW is more expensive, though.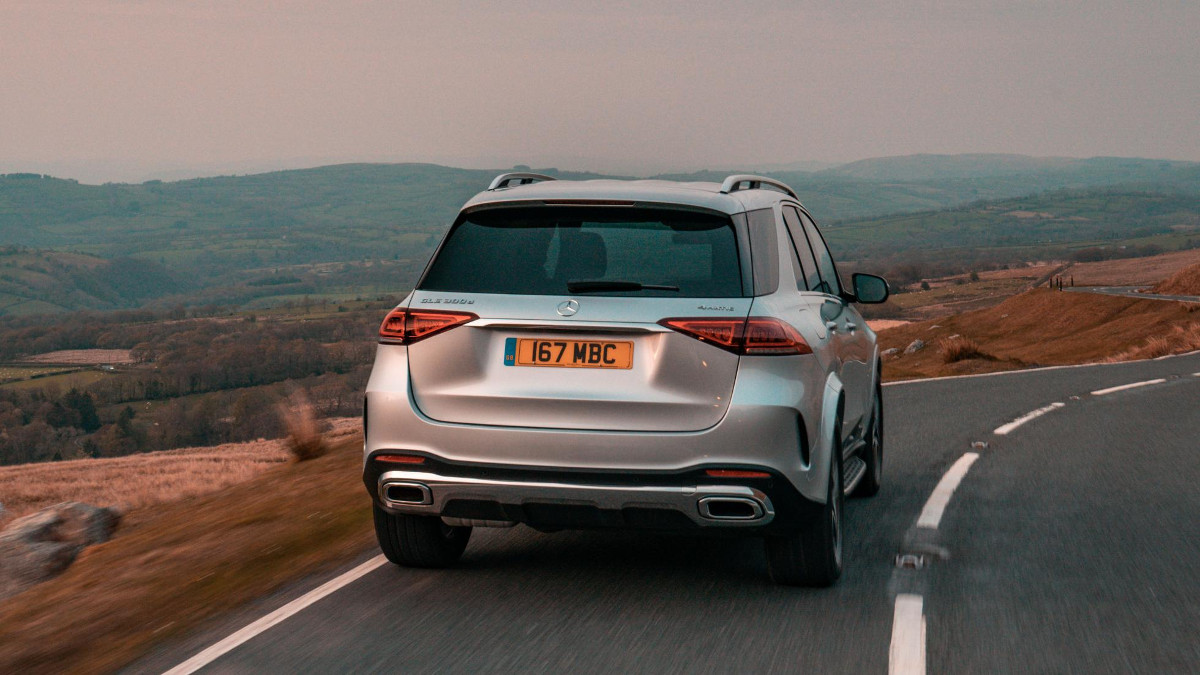 You would think so, wouldn't you, what with it having two more cylinders. And you'd be right. But the difference isn't much—£55,685 (around P3.8 million) for the Merc plays £57,520 (around P3.92 million) for the BMW. Admittedly, the BMW we're talking about, the cheapest available, isn't an M Sport (that's £61,020 or around P4.16 million), and this Merc very much is an AMG Line.
The cheapest six-cylinder GLE, the 350d, is £61,955 (around P4.22 million), making it a match for the X5 30d M Sport. You can also get a more powerful 400d, or go gasoline with the mild-hybrid, six-cylinder GLE450. AMGs in the form of a six-cylinder 53 and V8 63 will of course follow in due course. Good.
Enough about spec. What's the GLE like to drive?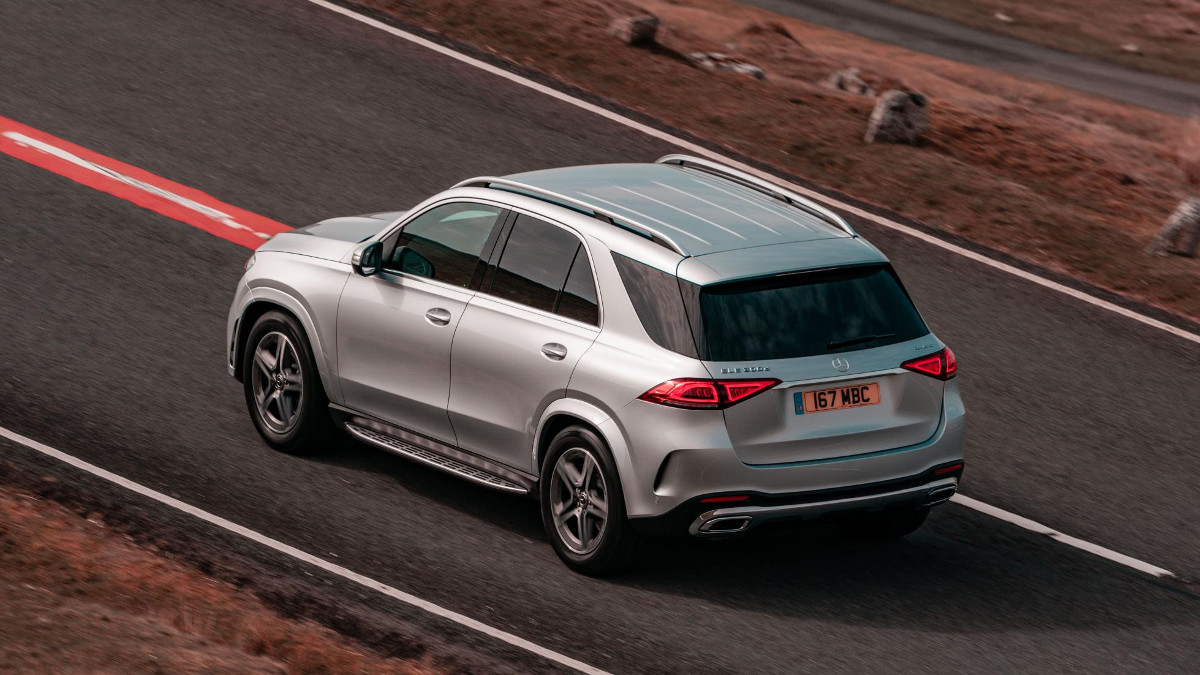 We'd still save up and spend the extra on the six. The four-cylinder diesel is powerful and torquey enough, just, but most of the time, it still sounds and behaves like a small engine that's being asked to move a very big car. Quiet for a four—we really rate this engine in most every other Mercedes we've tried it in—but inevitably and inescapably louder, less refined, and cheaper-feeling than a six. Could do with sharper throttle-response, too. A big Merc is supposed to be a luxury object, and the GLE simply feels like less of one with a four-cylinder engine.
It is at least pretty economical—you might see 17km/L on a run up the highway—and a good mate for the nine-speed automatic gearbox, which is smooth and usually pretty on it when it comes to picking the right gear for any given situation. Responds well to paddle-pulls, too, should you decide to engage in a bit of schporty driving.
Will I want to get schporty, though?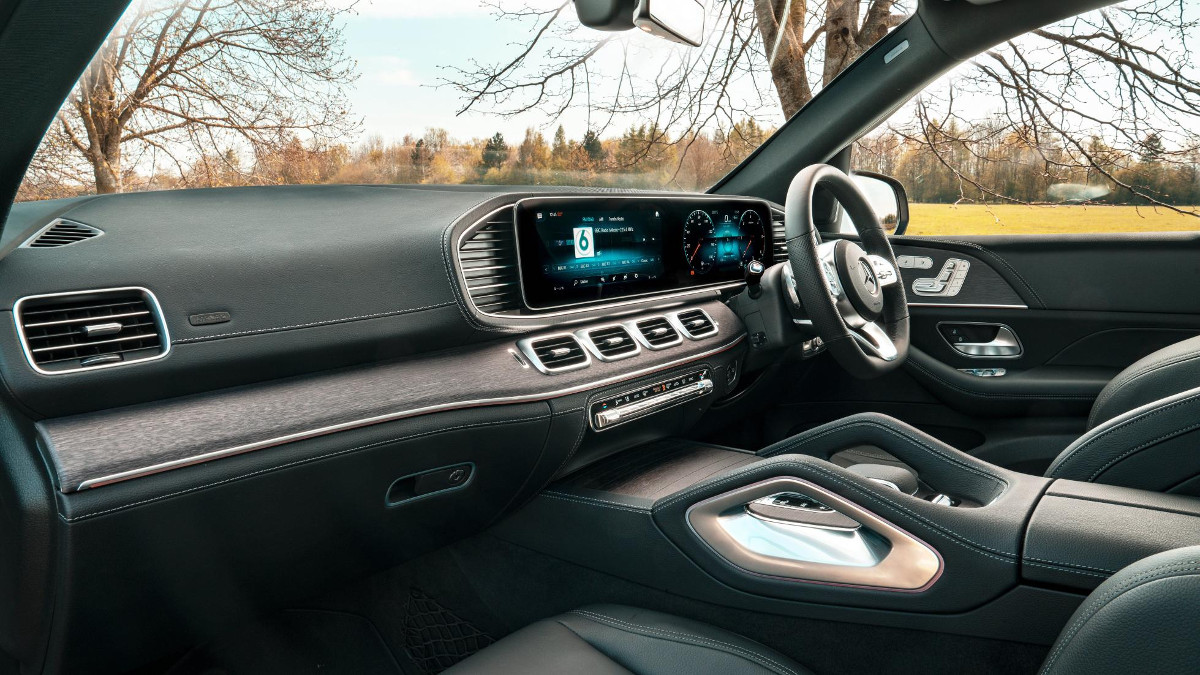 Nah. Some SUVs feel much smaller and lighter than they are, and in this spec, the GLE isn't one of them. Despite the promises made by its AMG bodykit, wheels, and floor mats (yes, really), you'll want to leave it in Comfort mode and waft. And it's very good at that, with its quiet cabin and comfy seats. But try and push on and the GLE just feels a bit...sluggish. Slow steering, brakes that aren't designed for such childish behavior.
That said, the smaller GLC is mega as an AMG, so hopefully, Merc lets the same team do the GLE, too.
You didn't mention the ride.
In the USA, the GLE's party piece is trick suspension called 'E-Active Body Control,' which can lean it into bends like an S-Class Coupe and scan the road ahead for bumps and potholes.
This 300d, though, doesn't get that, or the conventional air suspension of six-cylinder cars in some markets—it makes do with steel springs. So equipped, the GLE is not an uncomfortable car, but it is a bit jouncy, a bit soggy. Not as effortlessly smooth and controlled as you'd hope.
Most of the comfort comes from the refinement (it's very quiet once you're up and running, with little wind or road noise to speak of) and the interior.
Looks big in there.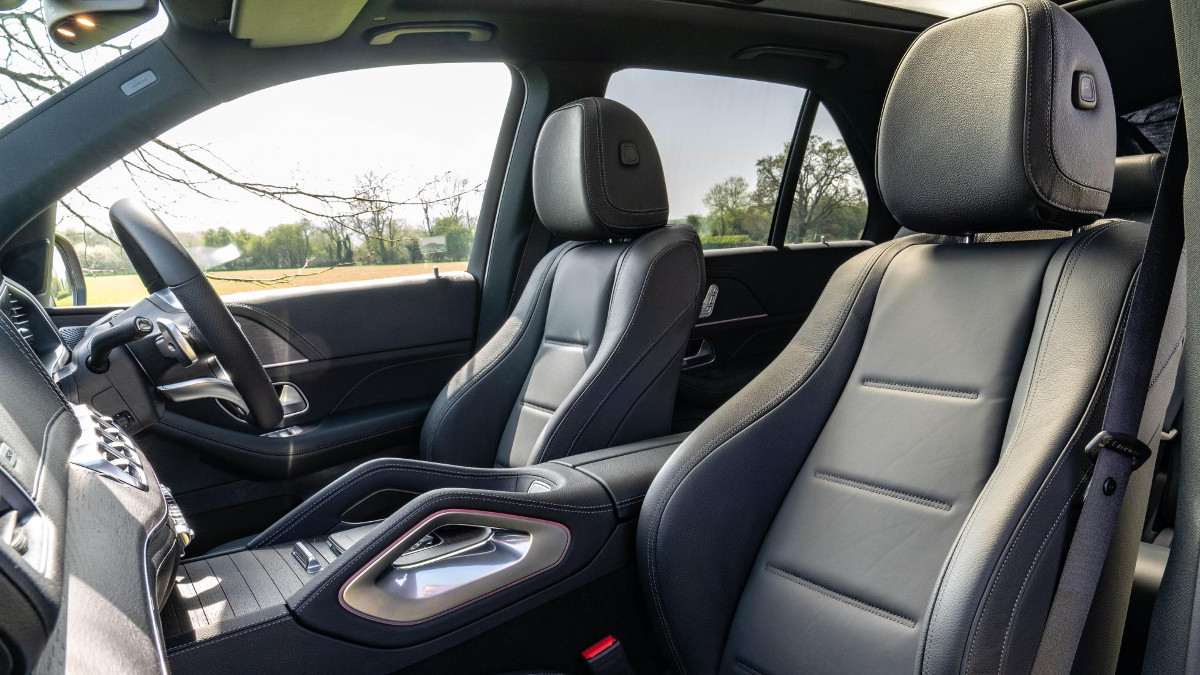 Happily, the GLE is as big on the inside as it is on the outside, with masses of space wherever you look. You can even have seven seats, should you so wish, though people planning on using the rearmost two regularly are better off saving up for a GLS, because you can fit actual adults in those.
Meanwhile the dashboard looks and feels good, and there's loads of storage. The infotainment might take some getting used to—it's the same system that debuted in the A-Class last year, displayed widescreen on two 12.3-inch displays inlaid into the dashboard. It's great once you get the hang of it—Lexus can learn a thing or two about trackpads from Merc—but at first, the configurability can feel a bit intimidating. And it would be nice to have Apple CarPlay/Android Auto as standard.
Should I buy one?
Can if you like, but we'd recommend saving up and getting one of the six-cylinder cars. These things feel built for big, brawny engines—a four-cylinder would have to go some way to make us change our minds, and this one doesn't. A good SUV, but this is not the GLE at its best.
NOTE: This article first appeared on TopGear.com. Minor edits have been made.