With the market awash in a cornucopia of Chinese crossovers, it can be difficult to stand out. On the face of it, the S3 doesn't particularly stand out in any regard. No turbocharger. No all-wheel drive. No big, headline-grabbing next-generation technology. But this quirky little crossover does have its charms. For one, it's not so little. The S3 sits at the top of JAC's small crossover line-up, boasting space and utility that punch well above its price. But what do you get for spending an extra hundred thousand or two over the svelte S2?
Styling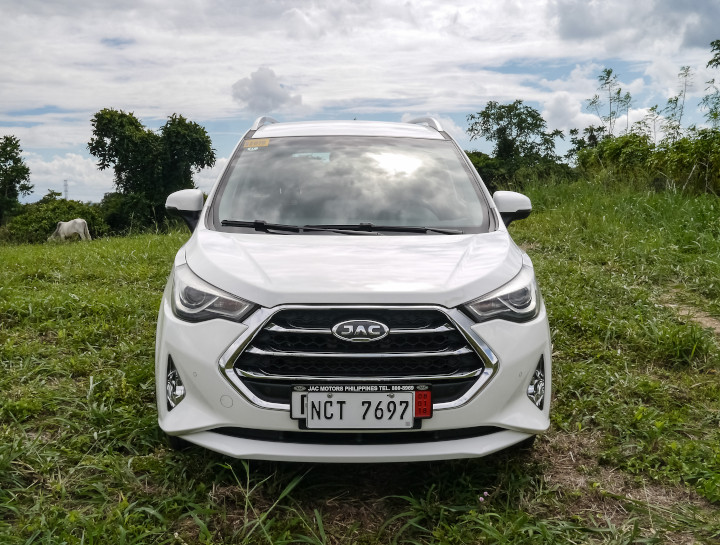 Continue reading below ↓
Recommended Videos
As opposed to the sleek and low S2, the S3 looks more like a supersized version of the bubbly S1. The stubby nose, with its DRL-equipped projector headlamps, big hexagonal grille and X-shaped bumper, bears an uncanny resemblance to the new Ford EcoSport. But the S3 facelift launched a year before Ford's, so who copied who? The rear end, on the other hand, feels a bit more generically Korean/Chinese. A tall roof—with the A-pillars pushed far forward—and heavy black cladding that rises toward the rear make the S3 seem smaller than it really is. Strategically placed chrome strips break up the black plastic cladding even further. Small but attractive 16-inch alloy wheels complete the illusion.
Interior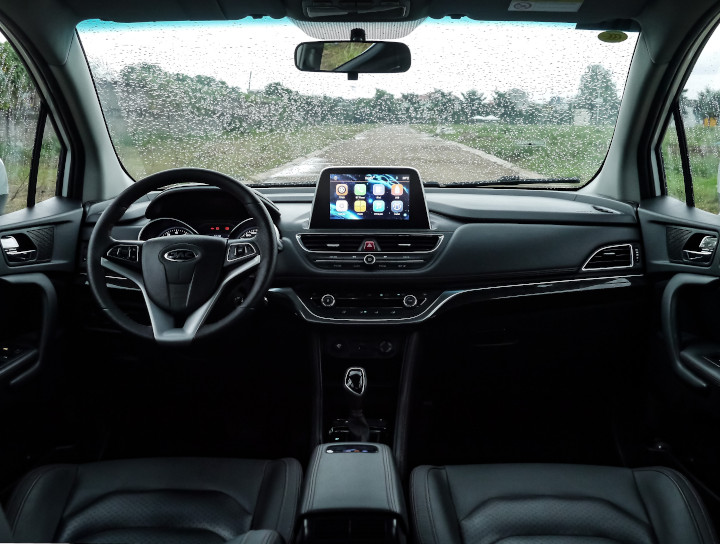 While there is a preponderance of hard plastics inside, it's not any different from most crossovers in this price range, even the Japanese ones. Thanks to the high roof, the S3 is surprisingly roomy for its size. At whatever seat height, you have an extra few inches of headroom in the driver's seat over competitors like the MG ZS or the Suzuki Vitara. A long wheelbase gives it lots of legroom in the rear, though the angled center console and transmission tunnel mean the center bench passenger has to splay their legs to get comfortable.
A large trunk completes the package, with a flat loading lip and enough space for almost anything short of a full-sized bicycle. Width is about par for the class, but punched-out door cards give a little more outside elbow room. The airy interior is swathed in black leatherette, which lend the dash, doors and seats a bit of class. Contrast stitching and big red 'S' logos embroidered in the seats give a sporty feel.
Engine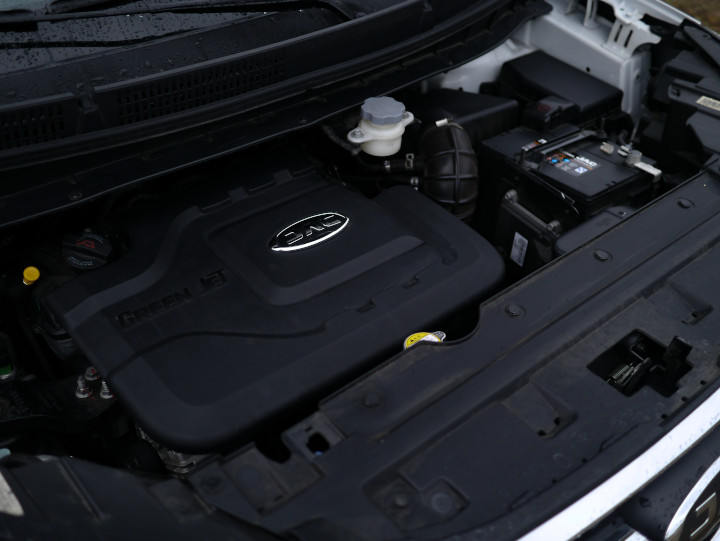 Despite the big red S badges everywhere, the S3's 1.6 liter engine boasts a mere 116hp—118 ps—and 155Nm of torque. No turbo here! Mated to a continuously variable transmission, the engine dispenses with 100kph in around 11.8 seconds. A perfectly respectable time for the size and power. At low speeds, the transmission can feel a bit jumpy, as the clutch slides a bit before locking, and the CVT's low-range ratio is quite short. While there's a 'manual' mode that simulates discrete gears, it's actually faster to allow the transmission to slur along, keeping the engine in the meat of the powerband. And at highway cruising speeds, the engine spins a bit lower in auto mode. At just over 2,000 rpm at 80 kph, the S3 can do over 18 km/L. Economy in traffic ranges in the 7-9 km/L range, on those rare occassions you don't find yourself stuck in four-hour gridlock.
Driving impressions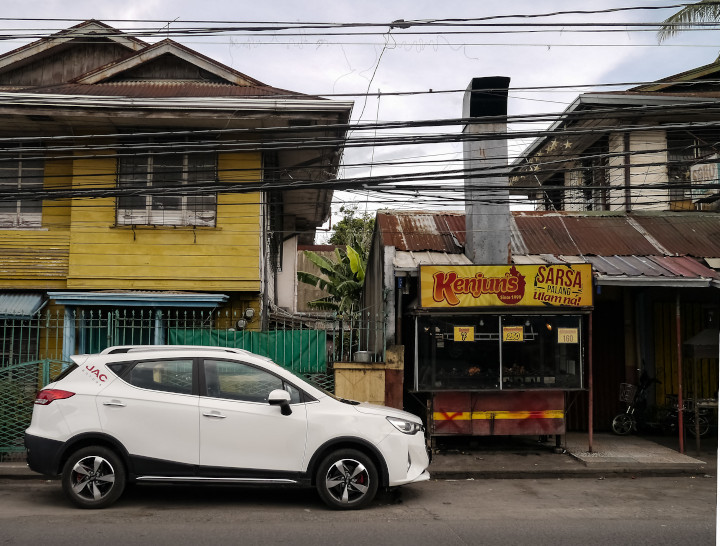 The S3's 205/55R16 GitiComfort 221 tires seem a size small compared to the bigger wheels and rubber on competitors, and even a cursory drive bears out this impression. Initial turn-in is ridiculously quick, with the same oddly eager self-centering as in the smaller S2. But past this, the handling feels a bit wallowy. There's not all that much body roll, but the S3 can feel fidgety on its tiny tires and soft bushings. Throttled back, the S3 drives predictably and with few vices. It's relatively quiet on the highway and only occassionally feels like it runs out of damping after a big pothole. Around town, the big glass and short nose pay dividends, making it easy to maneuver in tight spaces, though the high rear hatch make you grateful for the bundled parking camera and 360 degree parking sensors.
Extra features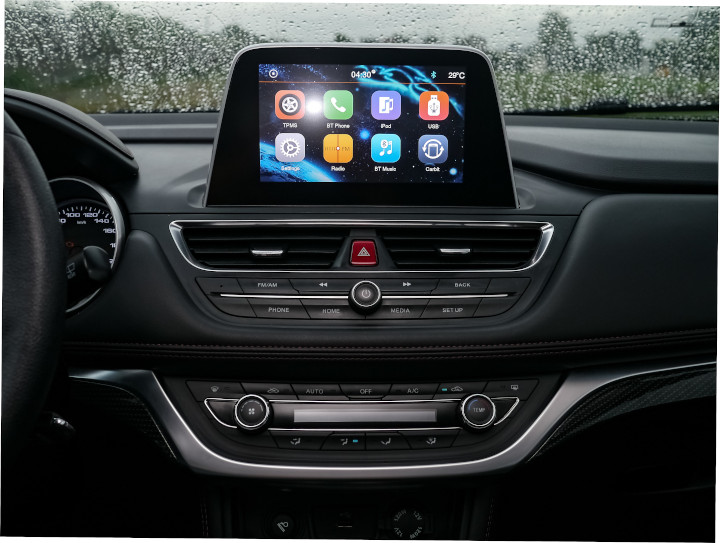 Aside from the parking assist systems, the S3's infotainment screen provides access to a tire pressure monitoring system, Bluetooth and radio. Sound is crisp, with a good midrange, but not quite up to the bombastic levels of some of the better systems out there. Like most Chinese crossovers, the S3 is bundled with third-party smartphone integration, in this case, CarBit EasyConnection. And as with most such systems, YMMV.
Other niceties include keyless entry—though not push-button start—and multiple charging points—two 12V and one USB. There are twin ISOFIX mounting points in the rear, and a rollback tonneau cover to hide your cargo from prying eyes. There are no rear A/C vents, but there is a PM2.5 particulate filter built into the center console, toggled by a button hidden under the bin lid, that pumps cool, filtered air into the back seat.
Verdict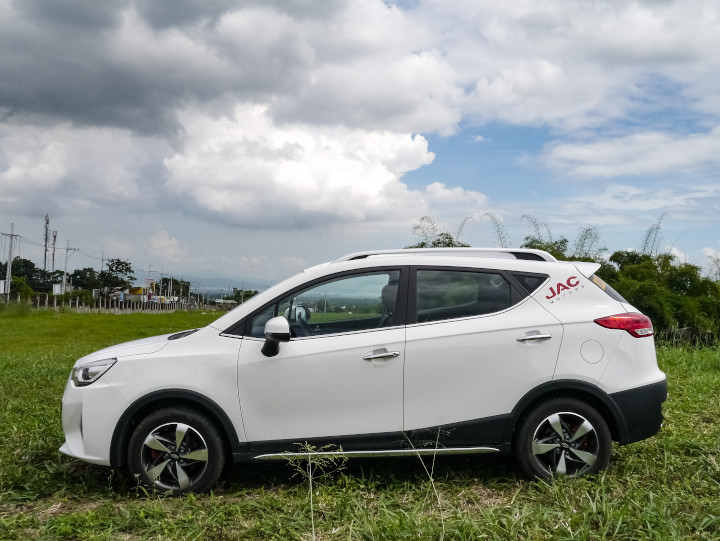 It's an unusual addition that reminds you of how utterly Chinese the JAC S3 is. It doesn't quite fit into the same mold as ASEAN-market or Japanese crossovers, but as is increasingly common, it doesn't feel like it's built to a lower standard, either. Instead, it is a perfectly normal crossover with build quality that feels entirely mainstream, even on an example as well-used and beat up as this one. Granted, it's not quite as polished in terms of chassis dynamics or drivetrain as the best in class, but it's over 100k cheaper than anything comparable from Japan. And where most Chinese cars don't tend to have economy comparable to more mainstream brands, the S3's fuel economy is surprisingly decent.
While MG may have stolen a march on JAC with the ZS, sales of the S3 are starting to pick up, as well. Subcompact crossovers may just be this decade's answer to the family sedan, and the Chinese are in a prime position to pick up sales that some of the bigger Japanese manufacturers are leaving on the board.
SPECS: 2020 JAC S3 1.6 VVT CVT
Price: P940,000
Engine: 1.6-liter I4
Power: 116hp
Torque: 155Nm
Transmission: CVT
Drive layout: FWD
Seating: 5
Score: 16/20