Indeed it is, as those controversial new headlights denote. You've likely made your mind up on them already, but I'd ask you to reserve final judgement for now.
One, because they look significantly better in person than in pictures. And two, because there's a bigger news story tucked a few feet behind them.
What's that, then?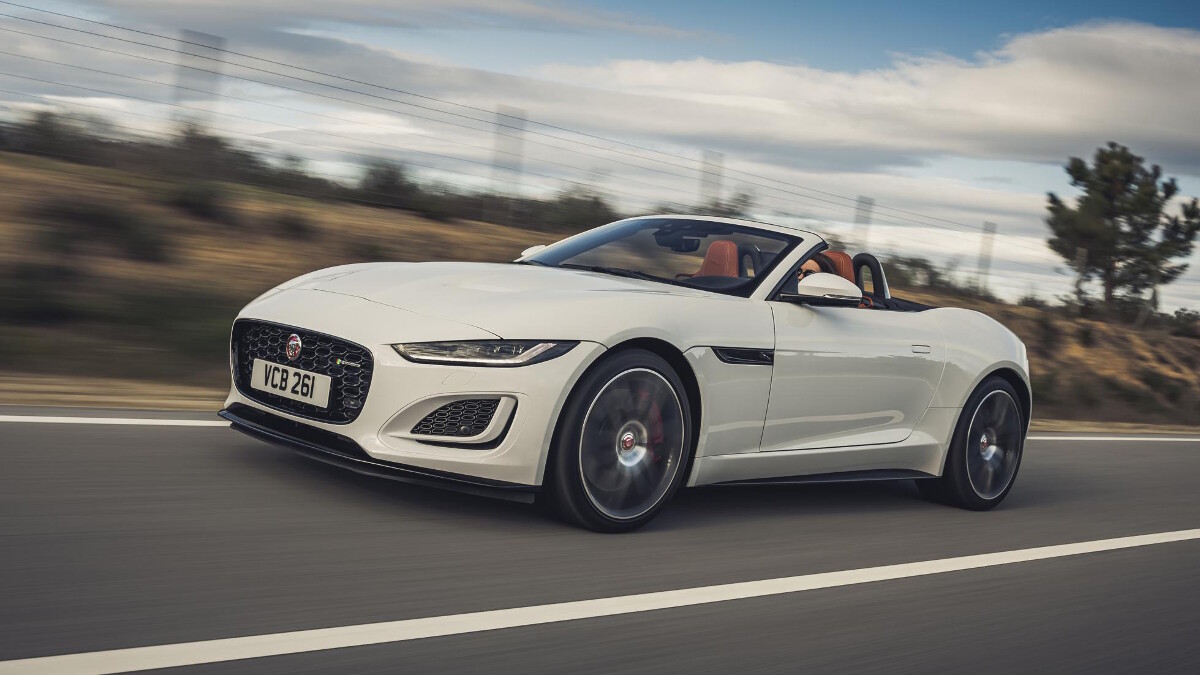 Upsizing. It's not a word that's yet entered the automotive lexicon, but if this refreshed F-Type proves to be pioneering, it may do soon. Gone—at least in some markets—is the 3.0-liter V6 engine that powered the sweetest of all the Fs, replaced by a 5.0-liter V8. Just as nigh on every single carmaker is trimming the size of its engines to desperately limbo under increasingly low-emissions regulations...
Continue reading below ↓
Recommended Videos
Extinction Rebellion won't be happy.
Probably not, though you can tell them the friendlier, four-cylinder F-Type P300 remains in the range, and nearly half of Fs sold last year came in 2.0-liter turbo spec. The fiery F-Type SVR has also come to the end of its life, though its 567hp output and focused suspension have filtered into the F-Type R that used to sit below it.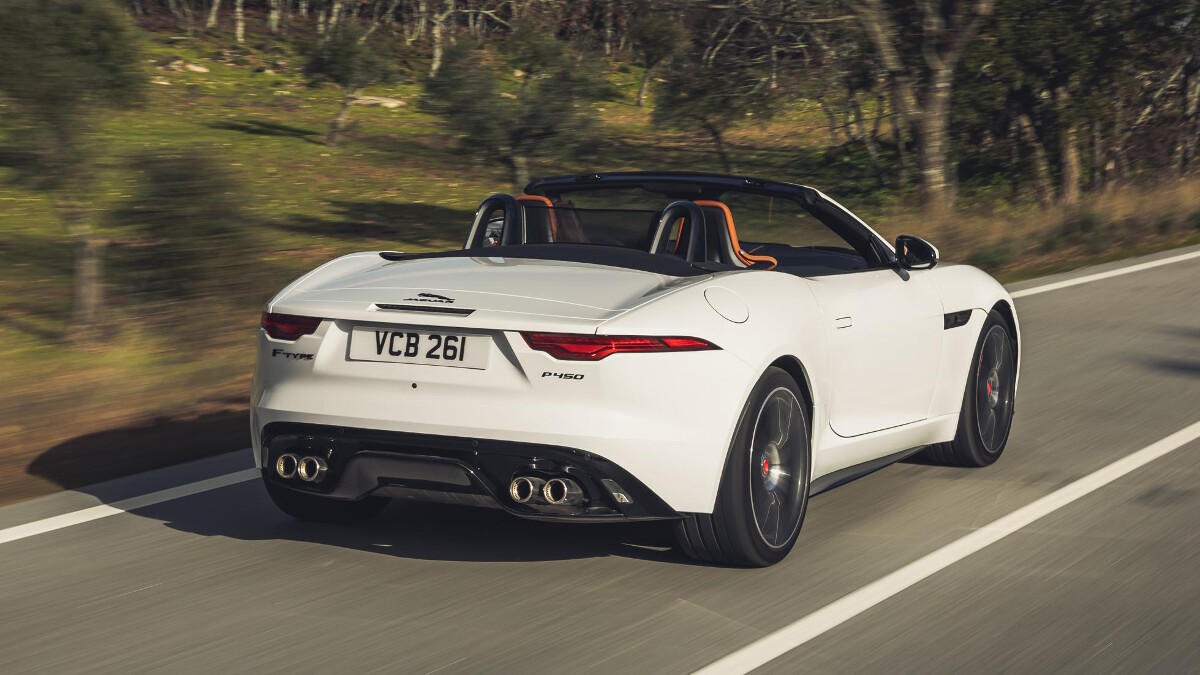 It's this F-Type P450 in between that we're most interested in, however, with its extra pair of liters and cylinders on the P380 it supersedes. It goes against the grain, yet Jaguar expects it to take almost half of F-Type sales. The engine itself is just like every other V8 that's powered big-boy Jags and Land Rovers for yonks: a 5.0-liter unit with a supercharger strapped on for extra response but a smoother delivery of power than an equivalent turbo.
How fast are we talking?
Jaguar claims 450ps—or 444hp—but in truth, this engine feels fitter than its 123hp deficit over the R suggests. This is a quick car, with peak torque arriving at a turbo-like 2,500rpm. And its 4.6sec 0-100kph time a long way from shabby.
The top speed is a similarly healthy 285kph, though at 10.9km/L and 244g/km of CO2, its sensible numbers really aren't much more sensible than an F-Type R's. It counters that with a stonking price saving of £27,000 (around P1.8 million). Short of a Mustang, a Lexus RC F, or a Merc-AMG C63, you can't buy a V8 sports car cheaper. You have a choice of rear- or all-wheel drive, the latter adding around £5,000 (roughly P328,300).
Which should I choose?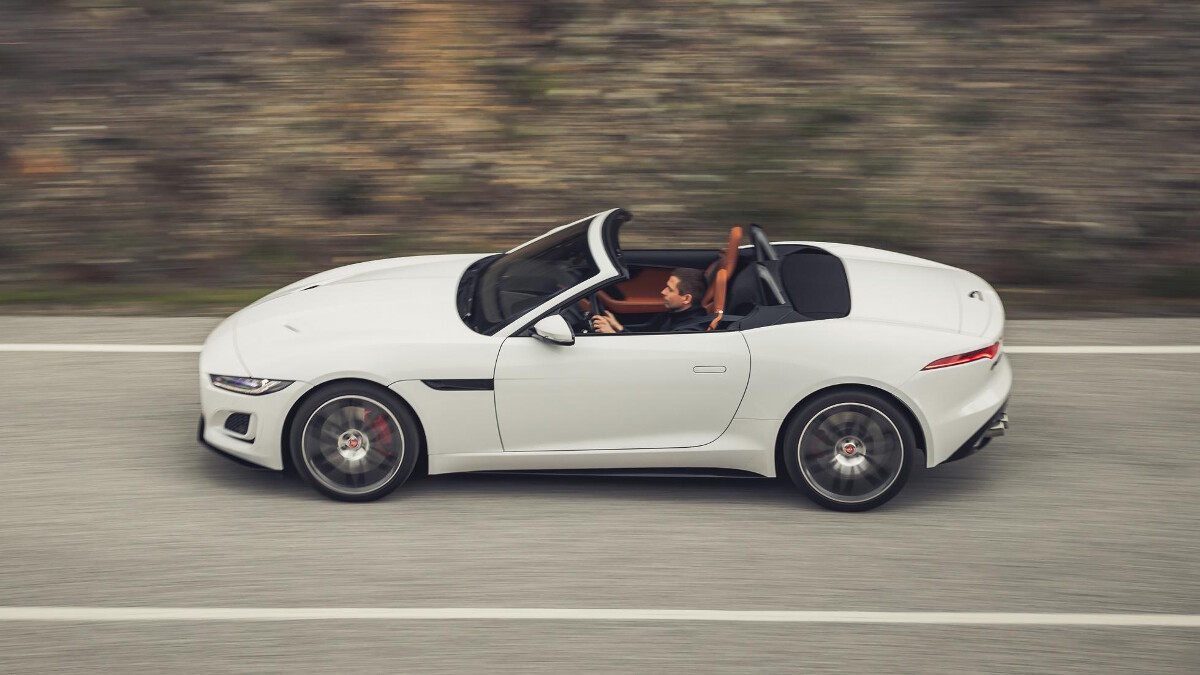 Where our previous advice was to pick AWD—early F-Types were boisterous old things in crummy conditions—the handling has matured to a point where we'd save weight and stay RWD. With clearer steering responses and more trustworthy grip levels, it's classier and more gentlemanly than ever, while still agile, exciting, and possessing a wicked sense of fun when the mood takes you.
The exhaust may start up in a neighbor-appeasing 'quiet mode,' but there's the usual bunch of authentic pops and crackles when you're wound up past 3,500rpm, and they sound more authentic than ever. The always impressive paddle-shift auto has enjoyed some tweaks, but its eight ratios remain joyously short, and it's second nature to flick the stick across to manual and completely take control.
Didn't the F-Type used to come with a manual?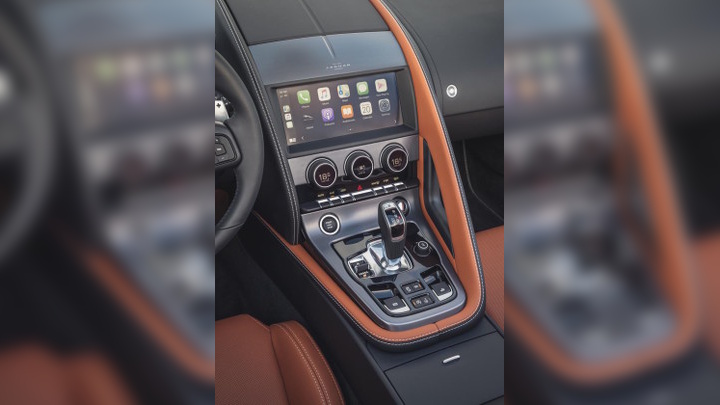 Some V6s did, though not many people took the plunge. In the UK last year, Jaguar sold seven. Not 700, not 7,000...just seven. It's absolutely no surprise to learn it's been dropped.
The interior is otherwise laid out exactly like before, which makes the neat integration of fully-digital instruments much more impressive. It doesn't feel particularly fresh in here, but nor does it feel dated—the F-Type's natty detailing ('deployable' air vents and joystick gear selector) has aged far better than we dared hope, and it continues to feel special in here. Quite a trick. As it ever was with digital dials, though, the most natural setup for driving briskly is a pair of round dials for revs and speed, somewhat negating the general effort.
So new lights, new engine...but everything else is the same.
Pretty much, though we've always liked F-Types, and it remains a strong—and doggedly different—alternative to the Porsche 718 and 911 it's positioned neatly between. A Porsche 814.5 rival, if you will.
I won't.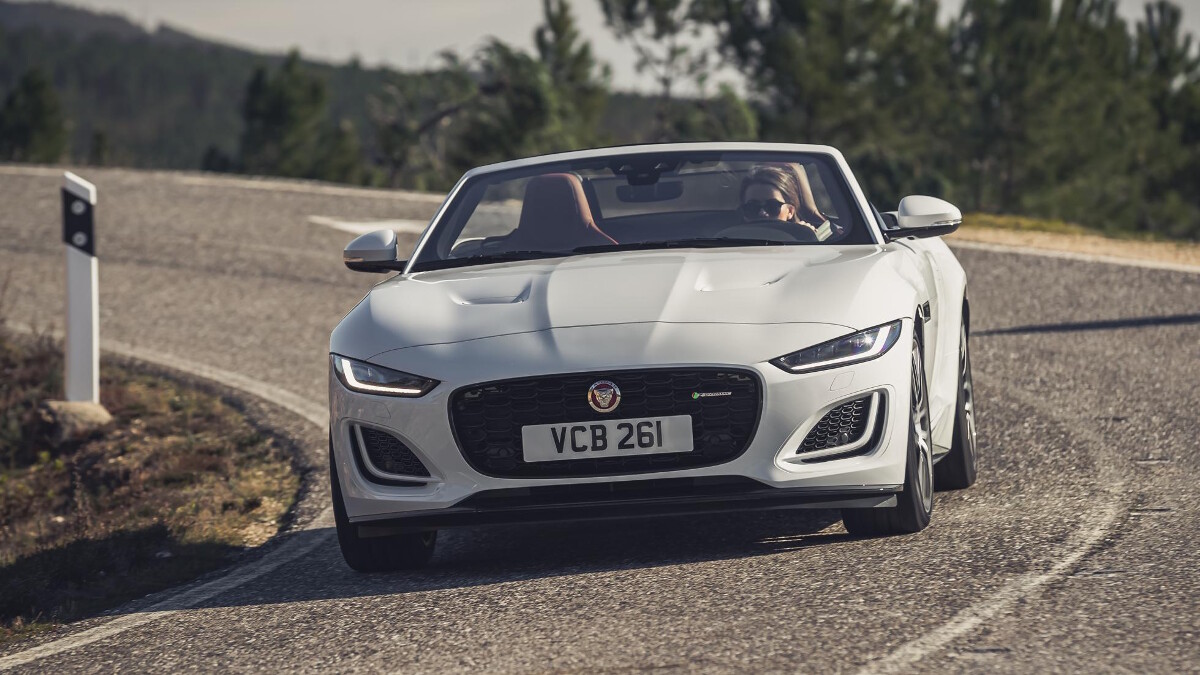 Never mind. But sticking so steadfastly to the old script does mean the F-Type's old bugbears stick around, too. It's wider and heavier to thread along narrow lanes than either of those Porsches (and 911s are big these days), the convertible's luggage space is unfathomably small, and with no head-up display and a limited suite of active safety systems, this car feels behind the times in areas some might find crucial.
Yet others will welcome its simpler, more traditional approach with wide open arms. The same folk who'll adore the fact that its engine has grown in size, we suspect. Don't tell Greta, but we're kinda with them. This is the new sweet spot.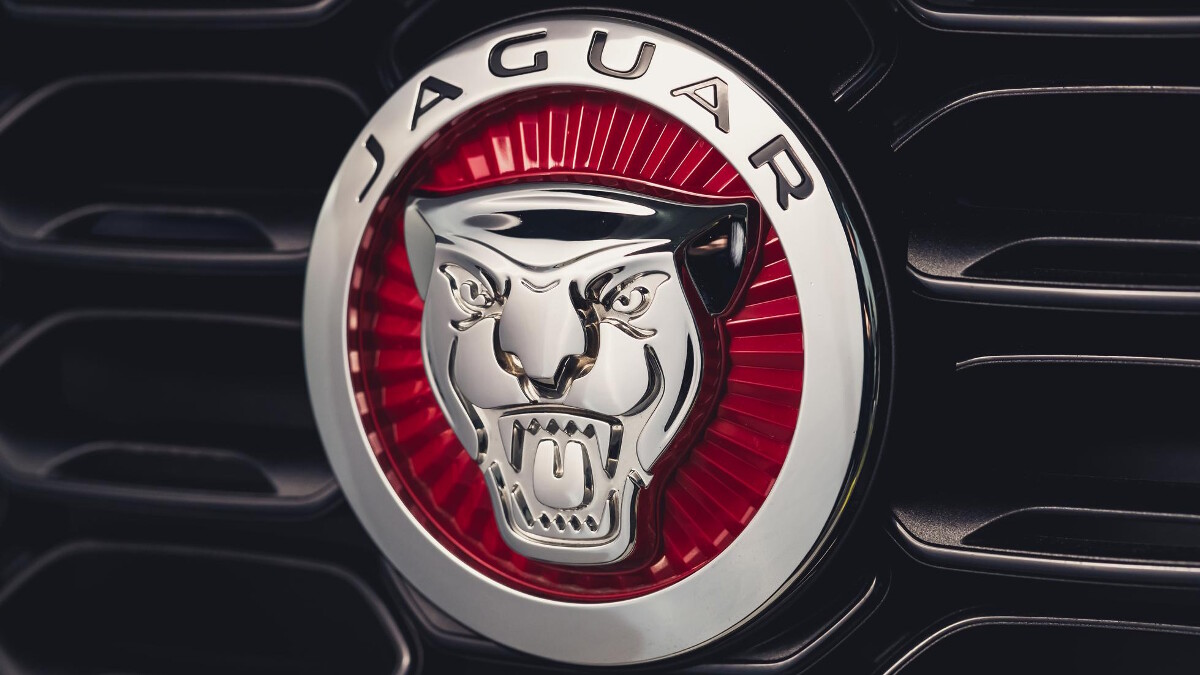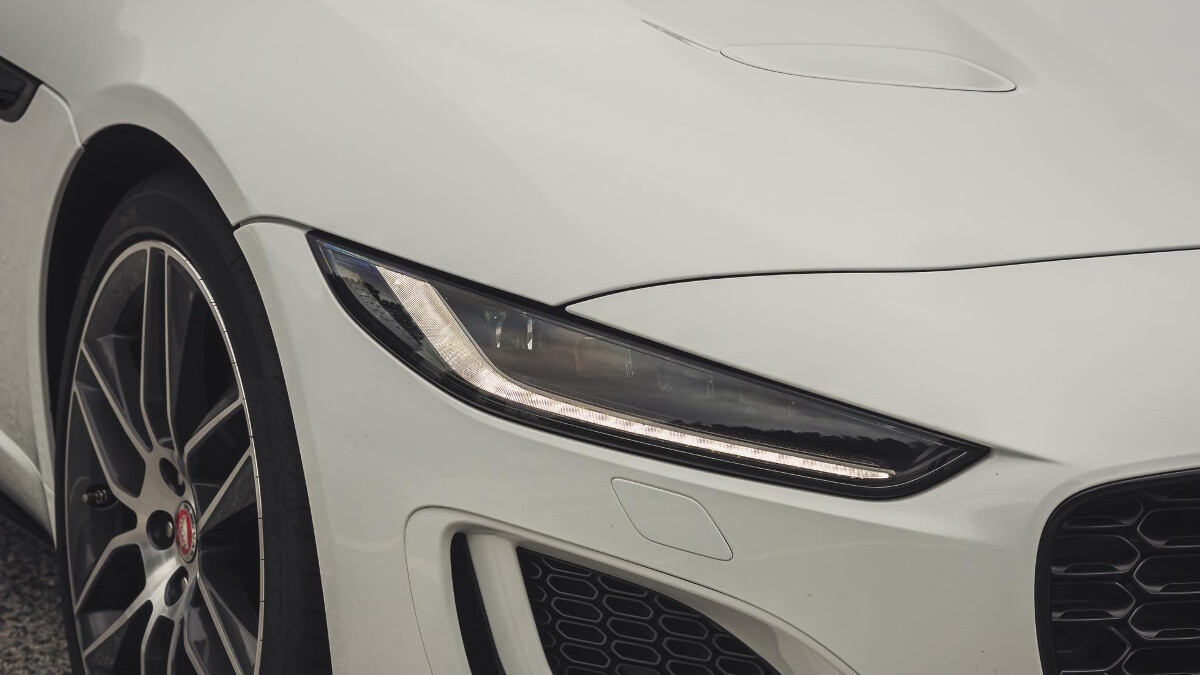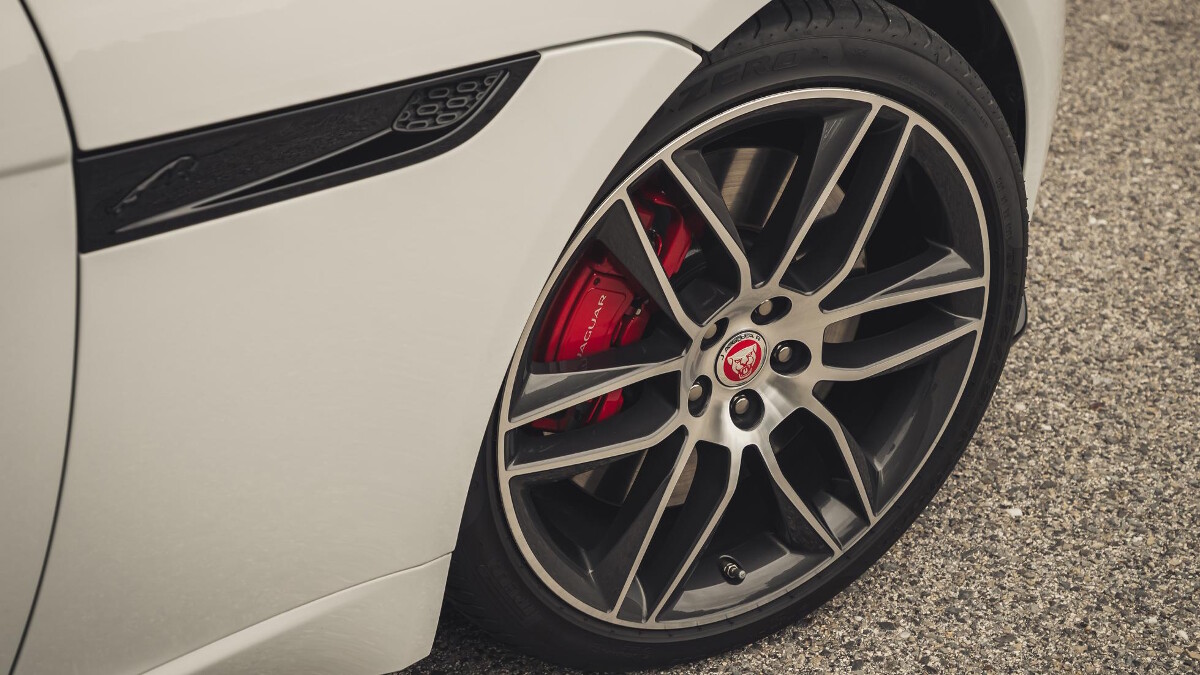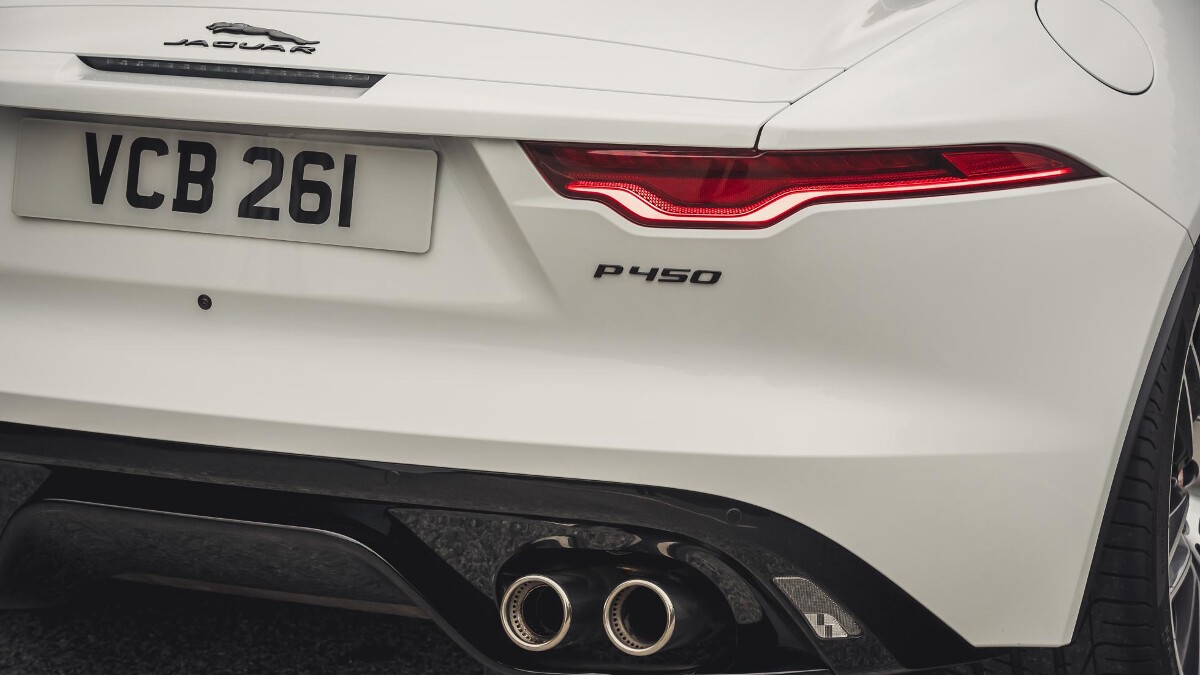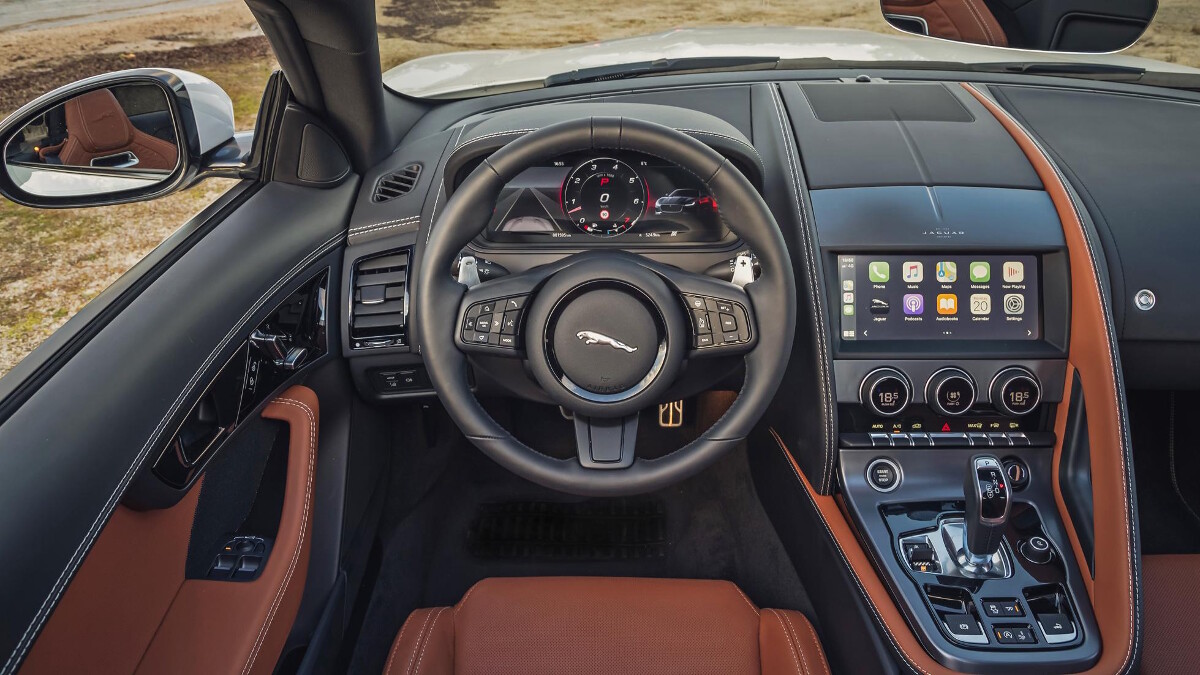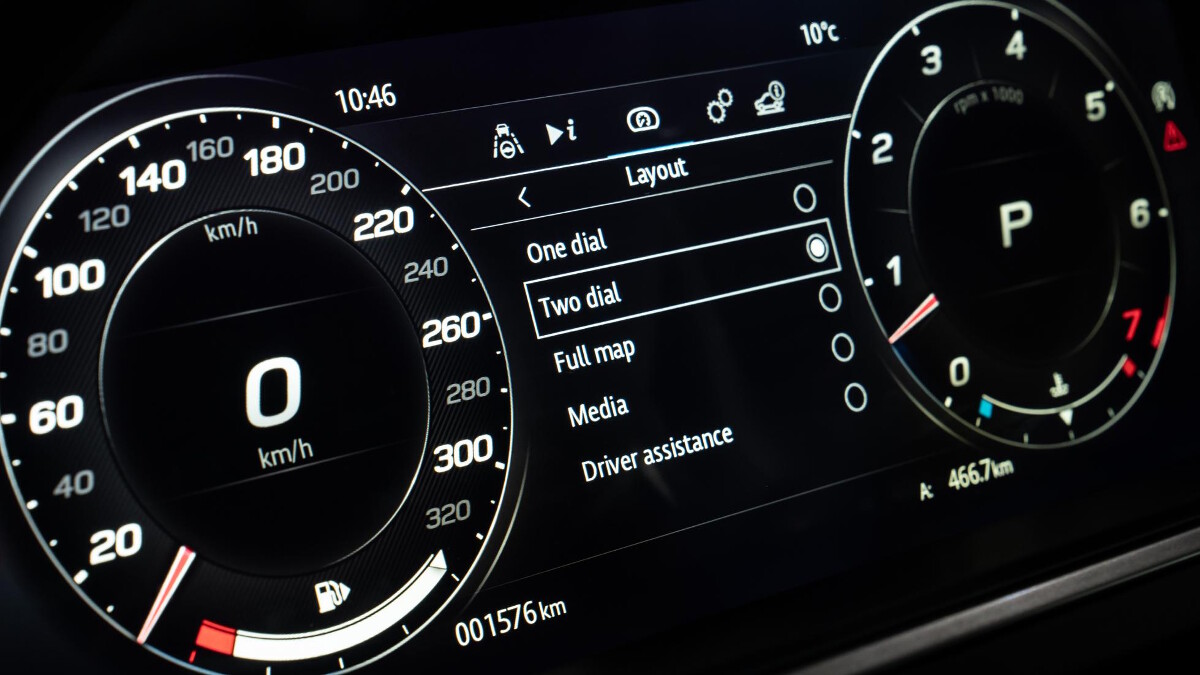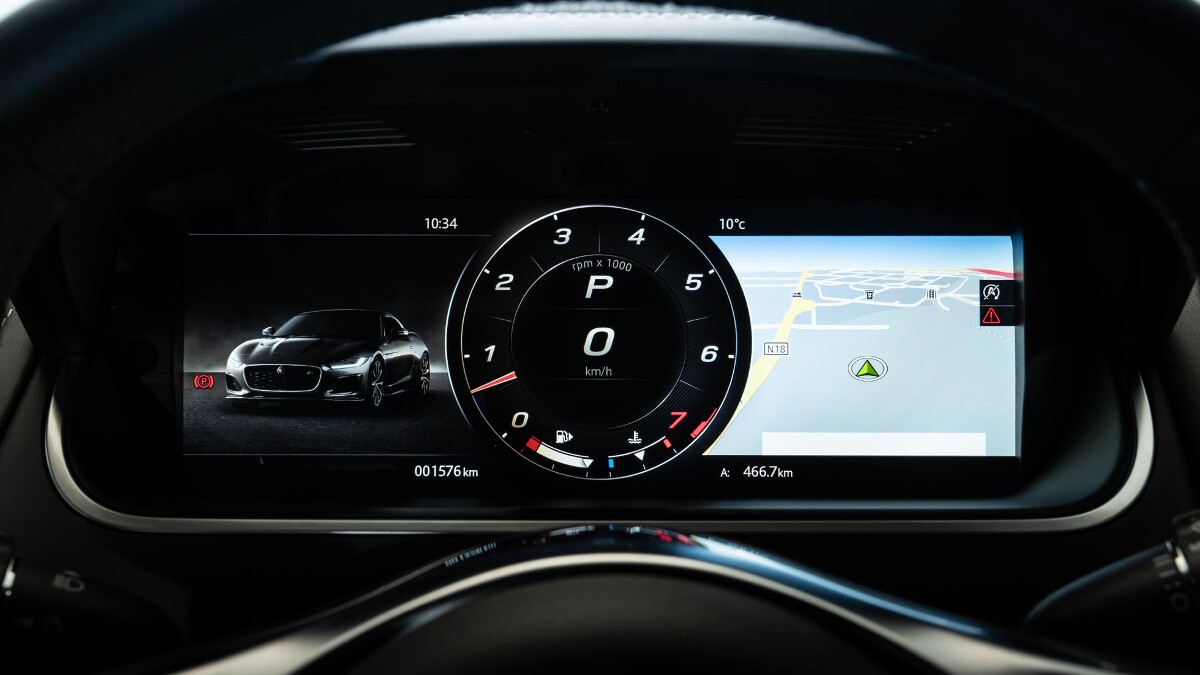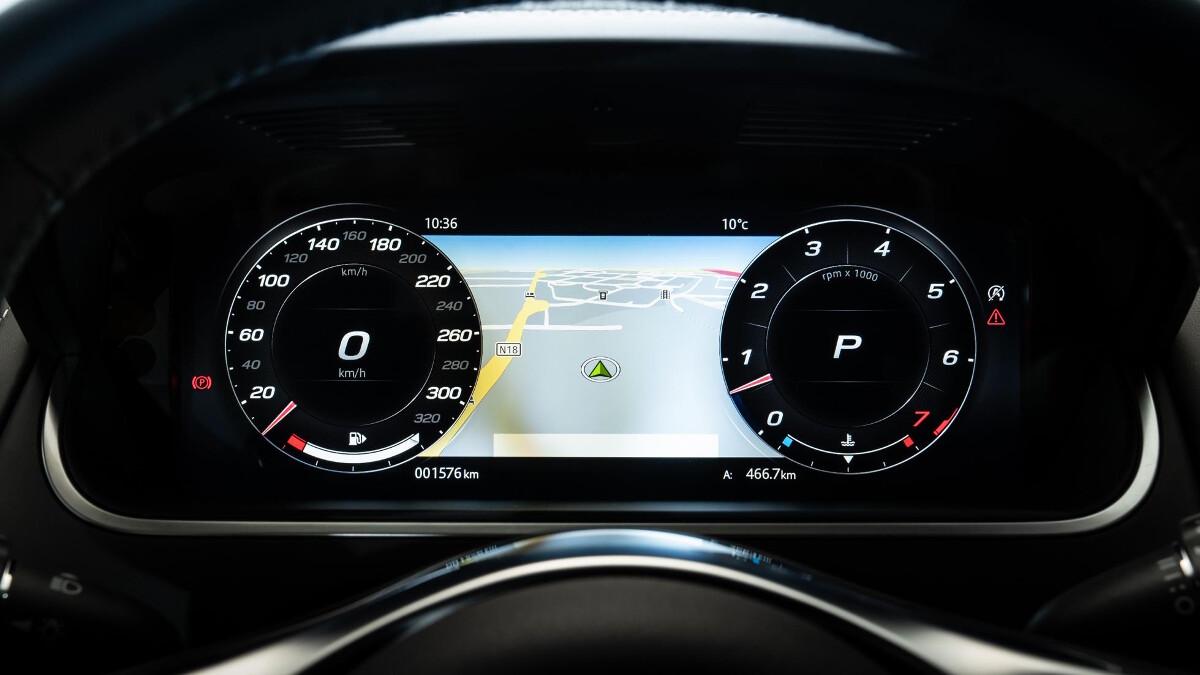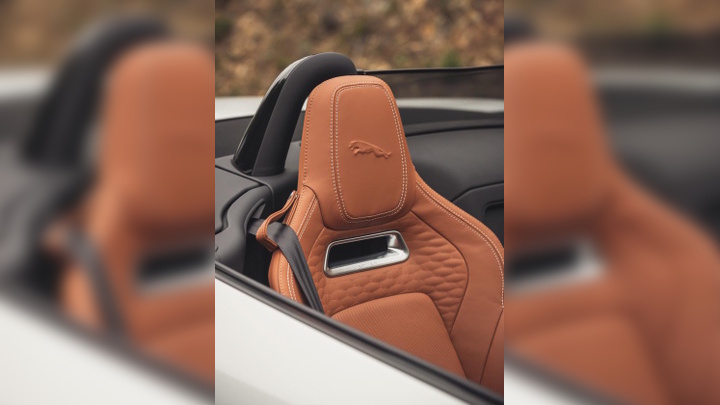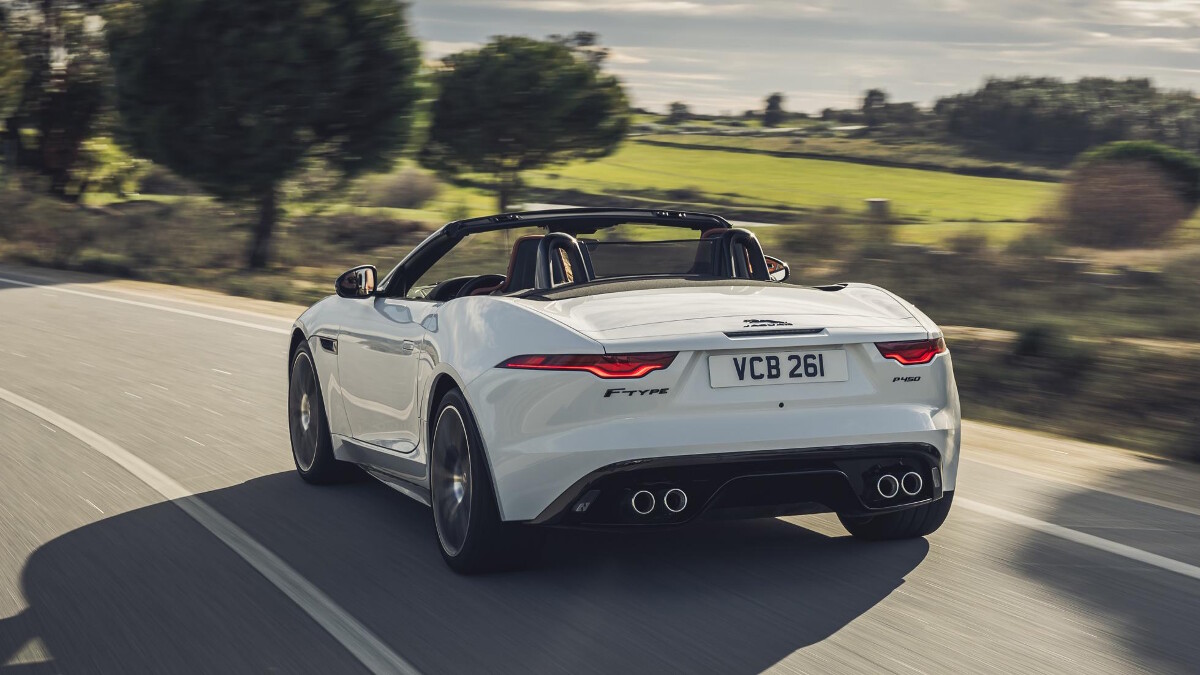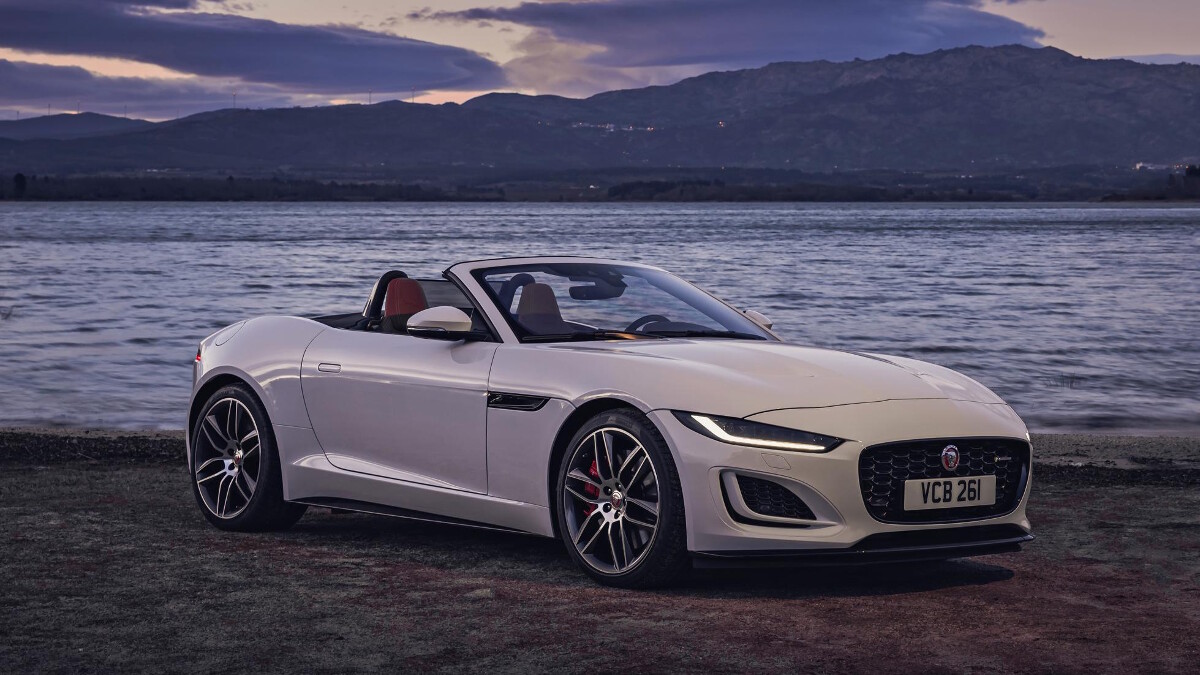 NOTE: This article first appeared on TopGear.com. Minor edits have been made.