When discussing the GS3's NCAP crash-safety results with a friend, he remarked that getting five stars is easy when you use a chassis from an established manufacturer. Fair point. But while GAC's Cross-Modular Platform Architecture (CMPA) was licensed from Fiat, the Alfa Romeo 166 it is based on debuted in 1996. A year before Euro NCAP did. All the heavy lifting in terms of safety engineering still had to be done by Guangzhou Auto. And unlike the CMPA-based GS4, the GS3 is largely the carmaker's own work.
Starting from a mostly clean sheet, how well has GAC managed? Let's find out.
Styling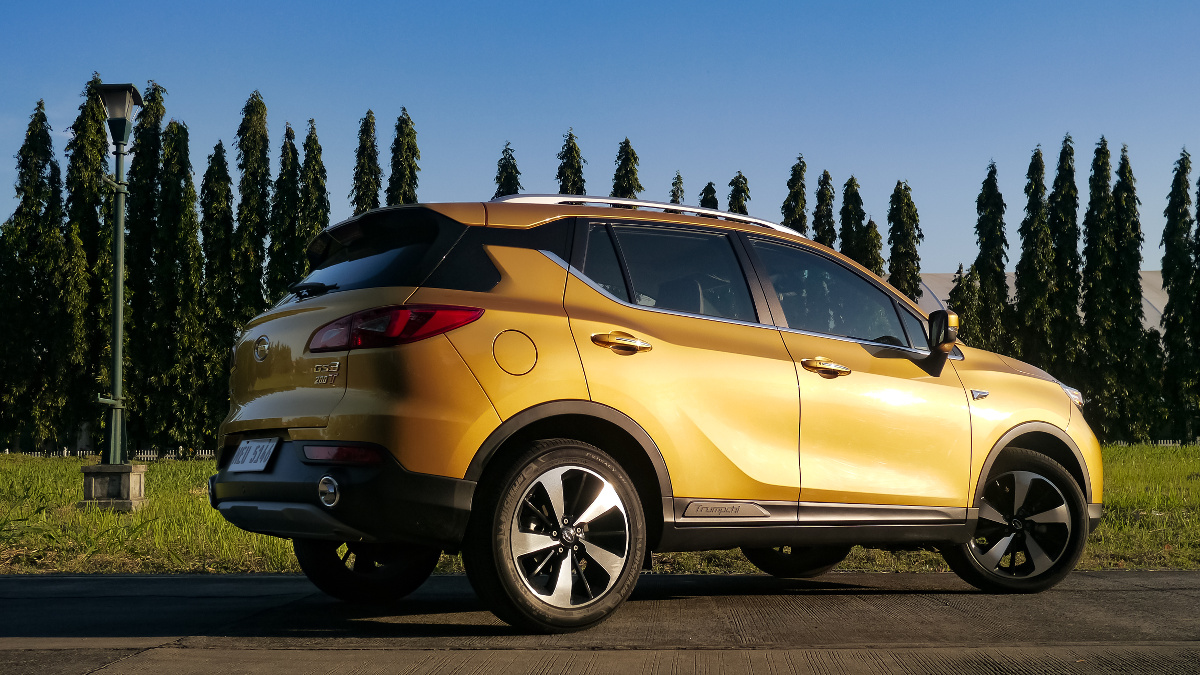 Continue reading below ↓
Recommended Videos
While similar in looks to the GS4 we reviewed a while back, the GS3's simplified design brief gives individual elements more room to breathe. The floating roofline and the rising D-pillar wing remain, as does the split shoulder, but there's a more dominant rear shoulder, stretching across the body to a chrome arrow where a side marker would typically go. I suppose that was baked in before product planners decided to ditch actual side markers for side-mirror indicators.
The grille gets a simplified wing motif, while nifty 'infinity taillights' bracket the same vestigial mid-spoiler as the GS4. Chrome-ringed exhaust ports out back mirror chrome-ringed foglights up front, but they have shallow plastic blanking plates prominently visible inside them. Aside from this small gaffe, it feels less fussy than the GS4, and the extra spacing between features gives it a cleaner look. Big 18-inch wheels fill in the fenders nicely, with a subtle split-spoke design that suits the car's sporting intent.
Interior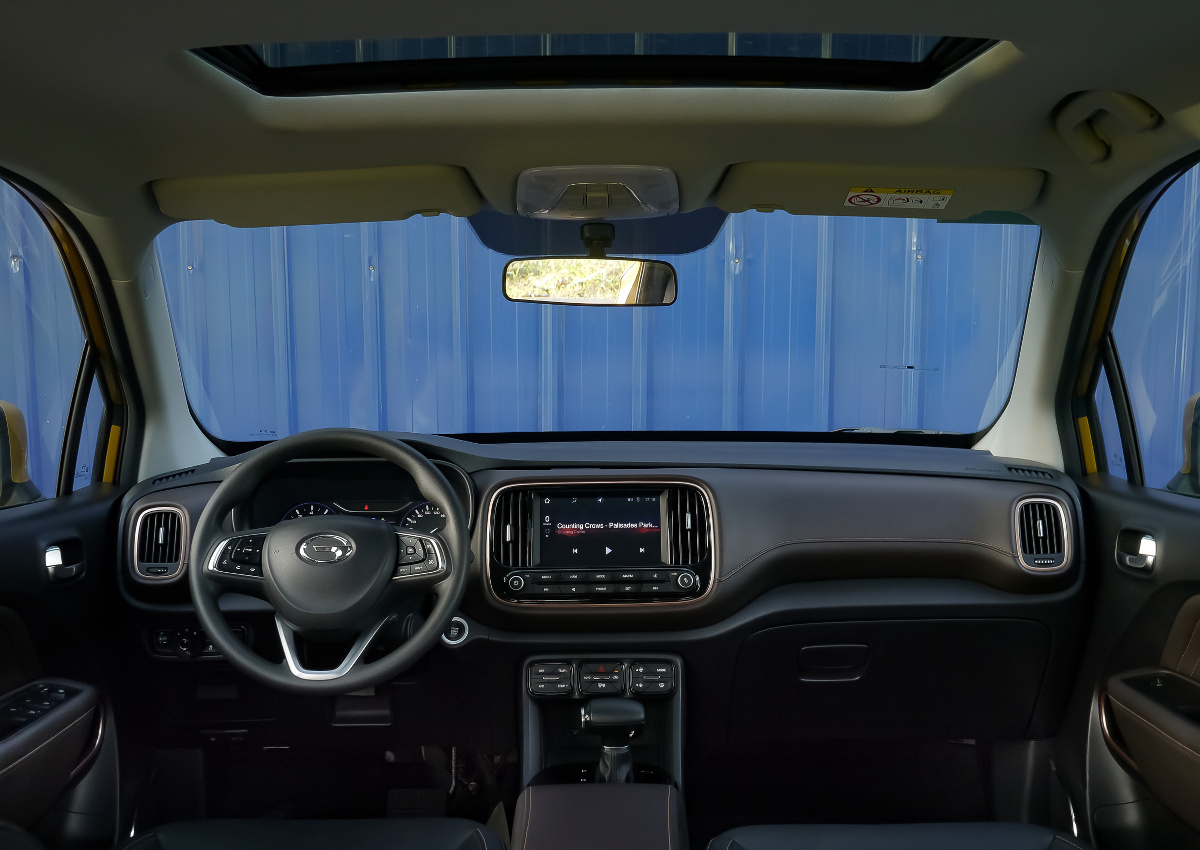 The interior likewise hews closely to the GS4, but switched to simpler shapes to free up more space. Hexagonal cues make way for modular rectangular ones. The center console intrudes less into your leg space, while a more compact, sportier steering wheel sits in front of firm leather seats that are less spread out, but still generous in terms of knee support. A good exercise in tailoring a formal design language to fit varying products.
That said, there's a lot of very delicate plastic detailing in here—the dainty rings around the air vents and the inner door pulls for example—that might show wear earlier than in the GS4. It's quite reminiscent of recent Hyundai products, where the push to look upmarket meant using more complex details than the rugged clunky bits in more mainstream brands. To be fair, nothing was loose on this rather high-mileage test unit, though a million oily fingers did leave their marks on the audio control buttons!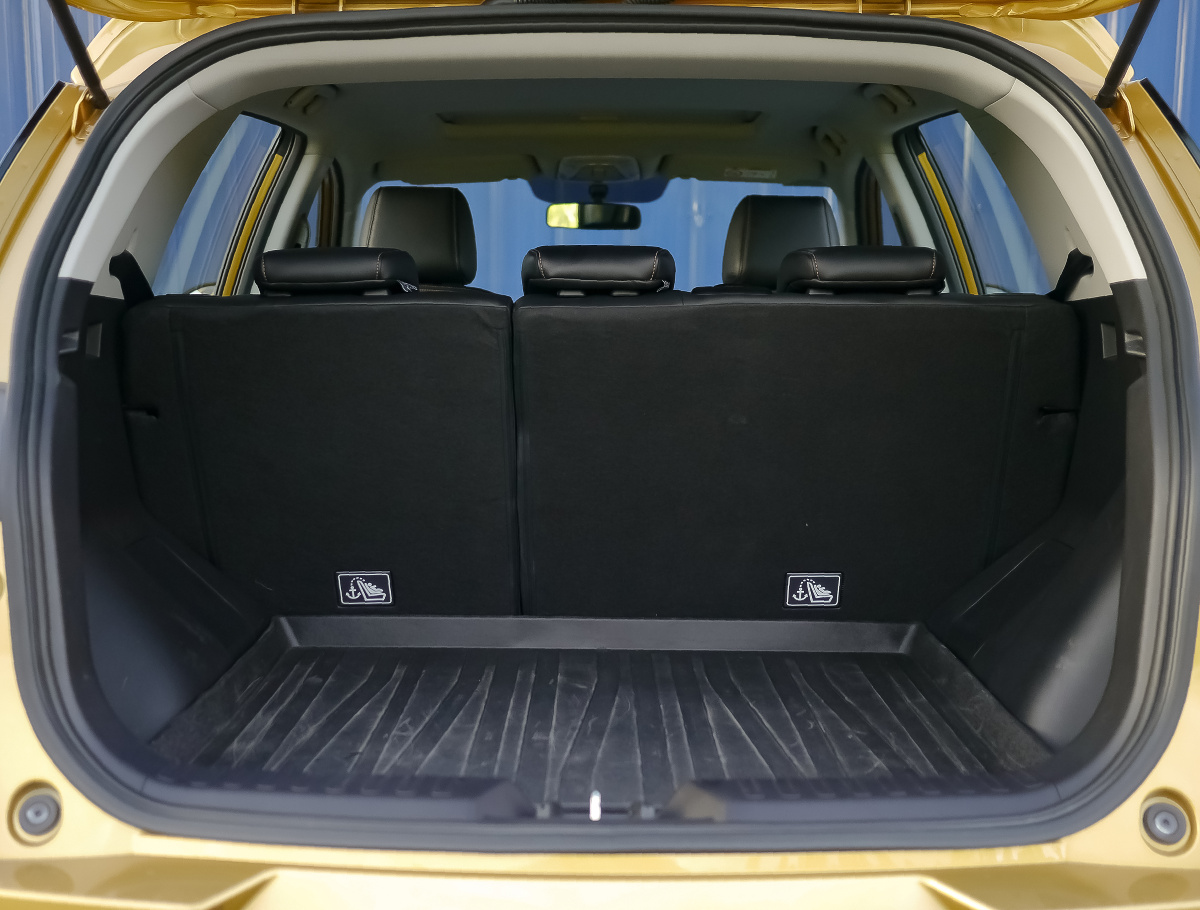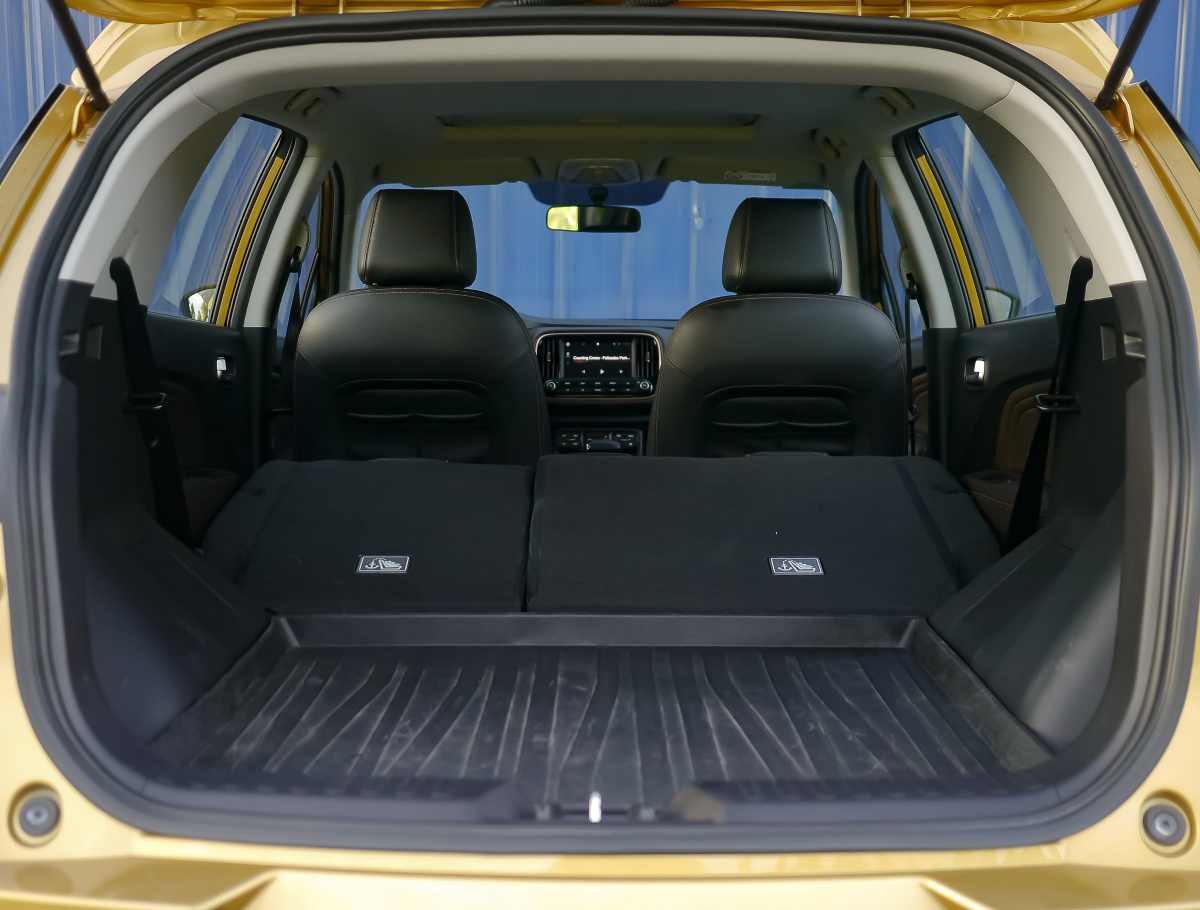 Ergonomics are generally fine, even if the steering doesn't adjust for reach. Rear seat space is adequate, though not generous, while headroom is fantastic, despite the big sunroof. You certainly appreciate the vertical stretch when sitting in traffic beside other crossovers!
The trunk is shallow, but relatively tall. Bigger strollers might not lie completely flat between the encroaching wheel arches, but you can stand one up pretty easily inside. Rear seats flip down for more space, but not quite flat. Rear passenger comfort was obviously a bigger priority than cargo space. As it should be. That mountain bike can go on a rack, but grandma won't!
Engine performance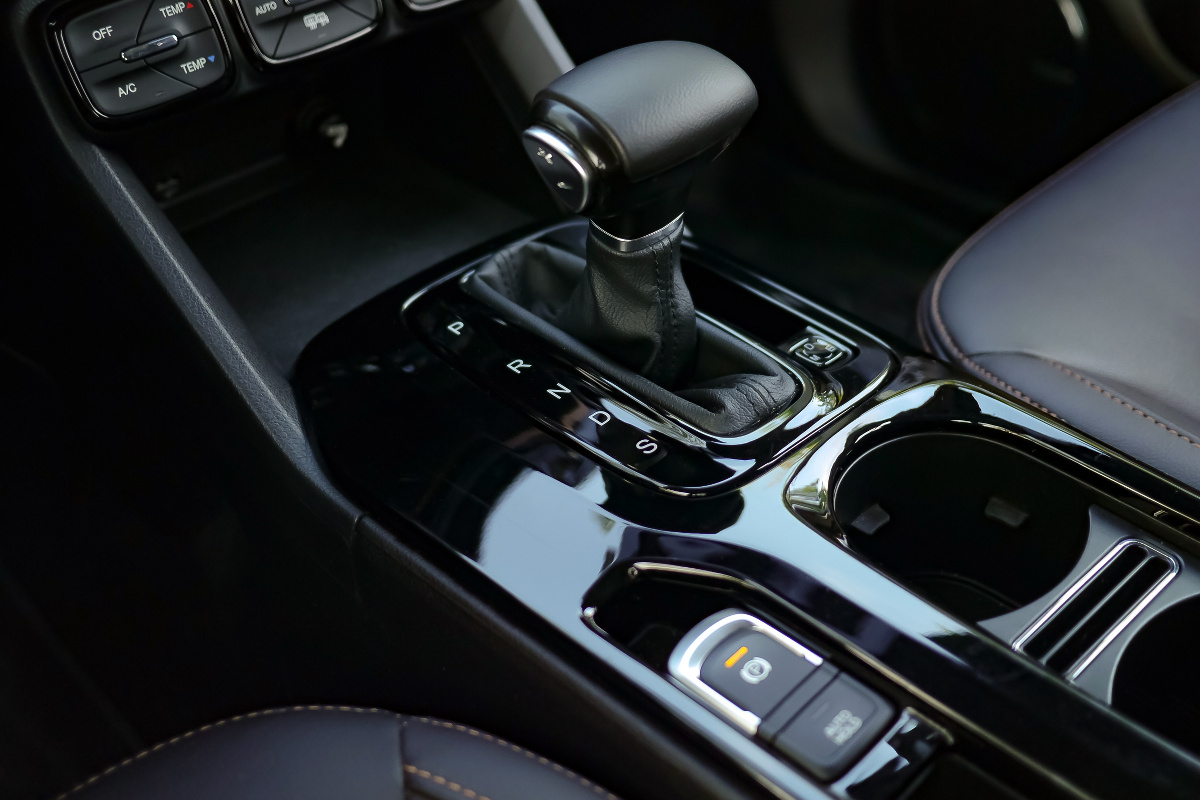 The turbocharged 1.3-liter 4A13M1 engine does a fine job of pretending it is a naturally aspirated 1.8-liter unit. The flexible midrange torque makes for great overtaking on the highway. The 12.5sec 0-100kph acceleration time is a few ticks slower than the 1.5-liter GS4, but sharper response makes it feel about the same from the driver's seat. That said, you can catch the engine off-boost at times, though with the tightly stacked six-speed transmission, you're never far from the right gear. Shifts are slow in Drive or Eco mode, while Manual mode—done via a switch on the shifter—doesn't give you as much control as you'd hope. Sport mode is best, but a bit indecisive at low speed.
This combination is good for 19-20km/L at 80kph and around 6-8km/L in traffic. Similar to other turbo subcompacts. Not exceptional, but not bad.
Ride and handling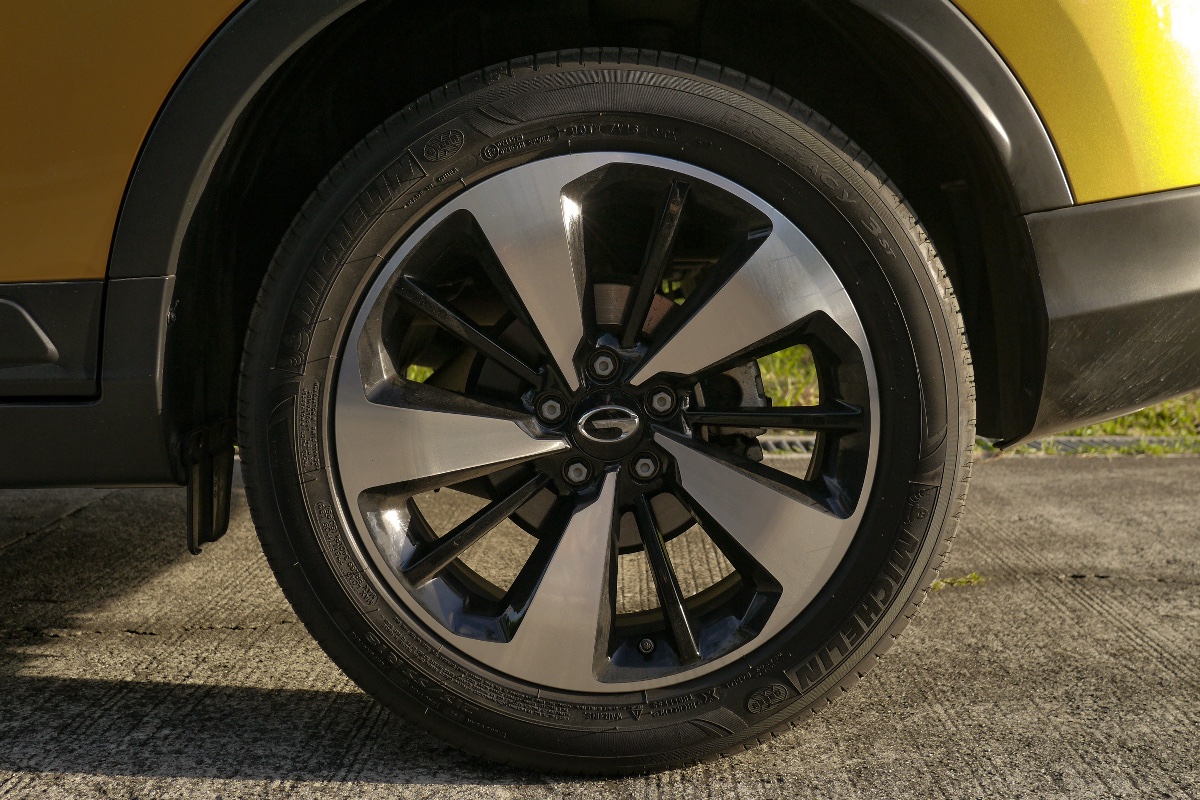 The GS3 impresses more in terms of driving dynamics. It feels more incisive than the GS4, more balanced and less liable to wash out into understeer. It pivots nicely on its shorter wheelbase, with a surprisingly neutral balance. The steering can feel slightly rubbery as it loads up into a turn, but the action is quick and there's more feel there for tire load and suspension movement than you'd expect. There's also more grip than you expect. Enough so that the lack of adequate thigh bolstering from the narrower seats becomes something you feel on a fundamental level.
On the flip side, even with the same 215/55 R18 Michelin Primacy 3ST tires as the GS4, it can feel a little stiff. The primary ride is pretty good, mind you—wonderfully absorptive but without excess body roll or brake dive, though things can get lumpy over high-speed bumps. Otherwise, it boasts good wheel control and the same quiet refinement as the GS4 on the open road.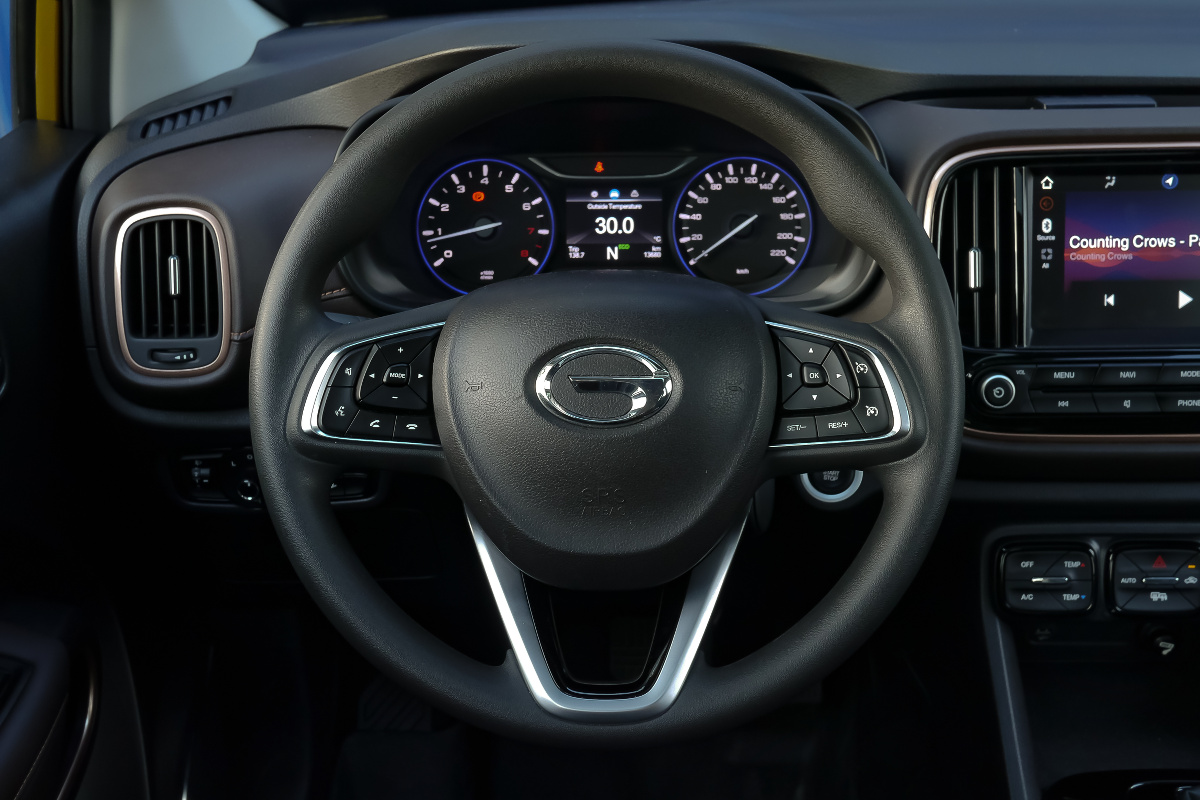 Around town, you'll appreciate the excellent view granted by the tall seat and the low window sills. It's easy to drive in traffic, and feels much less bulky than the GS4, even though it's only an inch narrower. Parking sensors make life easier in low-speed maneuvers, but I do wish it had the same panoramic system as the GS4. While the rear camera is wide-angle, the angle itself makes it hard to judge distances.
Extra features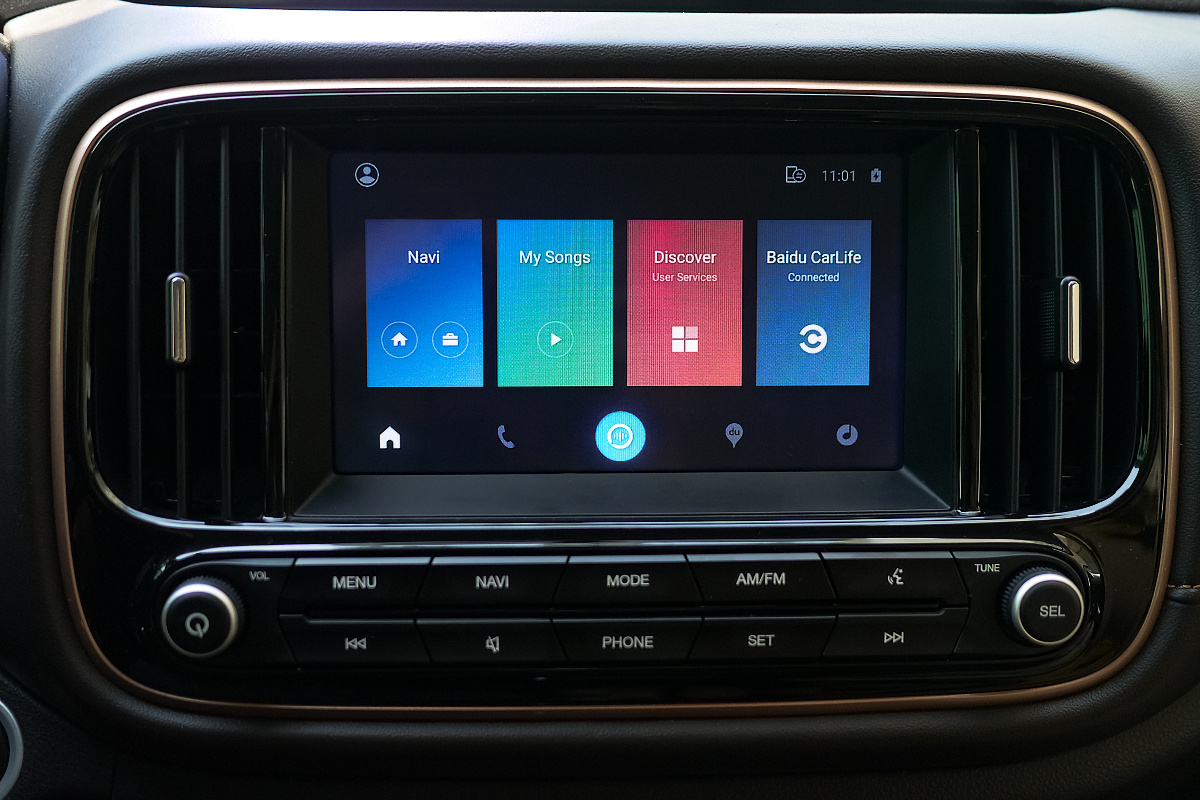 That camera plays through a rather nice eight-inch touchscreen, which offers things like navigation (no local maps yet, but the GPS locator works), audio and video integration, and various other apps and services. This being a Chinese-market system, there's no Apple CarPlay or Android Auto here. There's Baidu Carlife, which I've finally gotten to work. Hallelujah. It has an attractive interface that allows you to scroll through your music and entertainment library, navigate, find places of interest, and read up on current events. There's even intuitive voice control.
All in Chinese.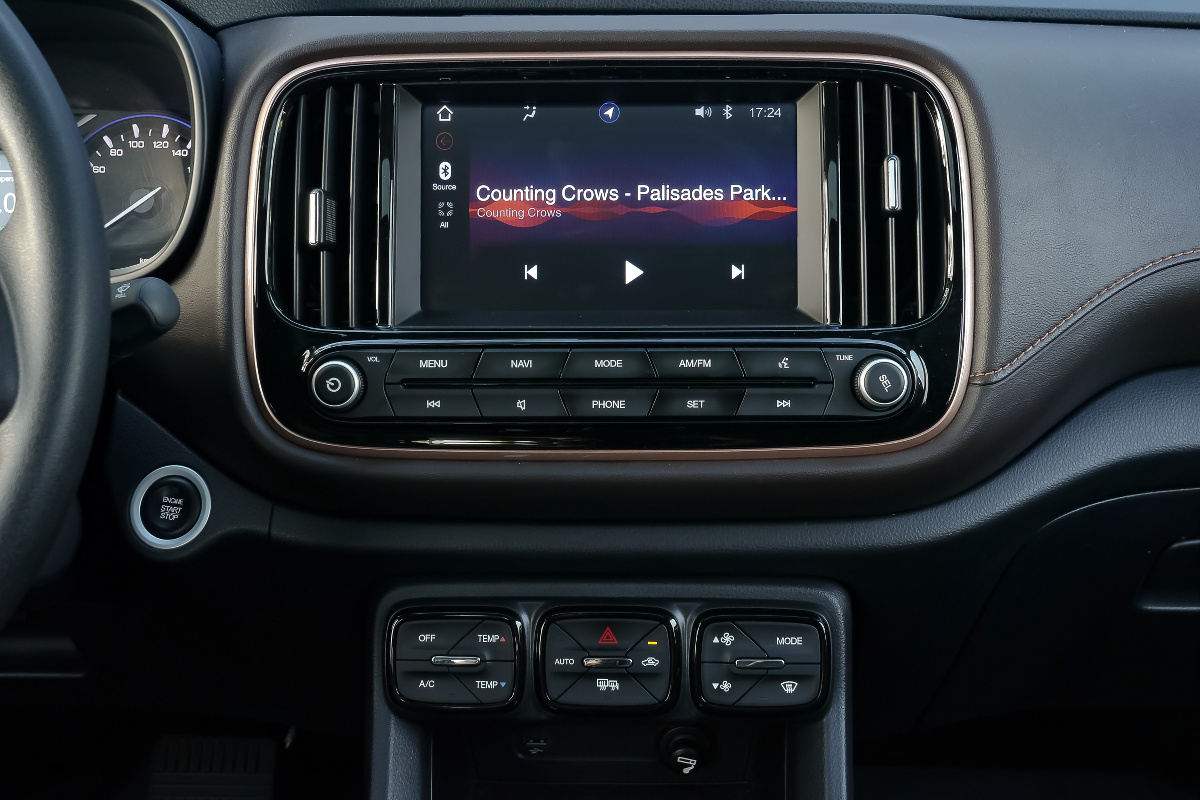 Not being able to read the setting menu, I asked Baidu to switch to English. It started playing indecipherable music instead. I eventually settled on the standard Bluetooth connection to play my own music. No equalizer here, but a virtual sound localization feature allows you to switch between 'entire cabin' and 'driver.' The latter mode makes for pleasingly crisp, strong sound, so I left it there for the entire test.
Other niceties include the aforementioned sunroof, foglights, push-button keyless entry and ignition, rear A/C vents, the mandatory multiple charging ports, tire-pressure monitoring and cruise control. You're never left wanting for features. Except, of course, compared to the GS4.
Verdict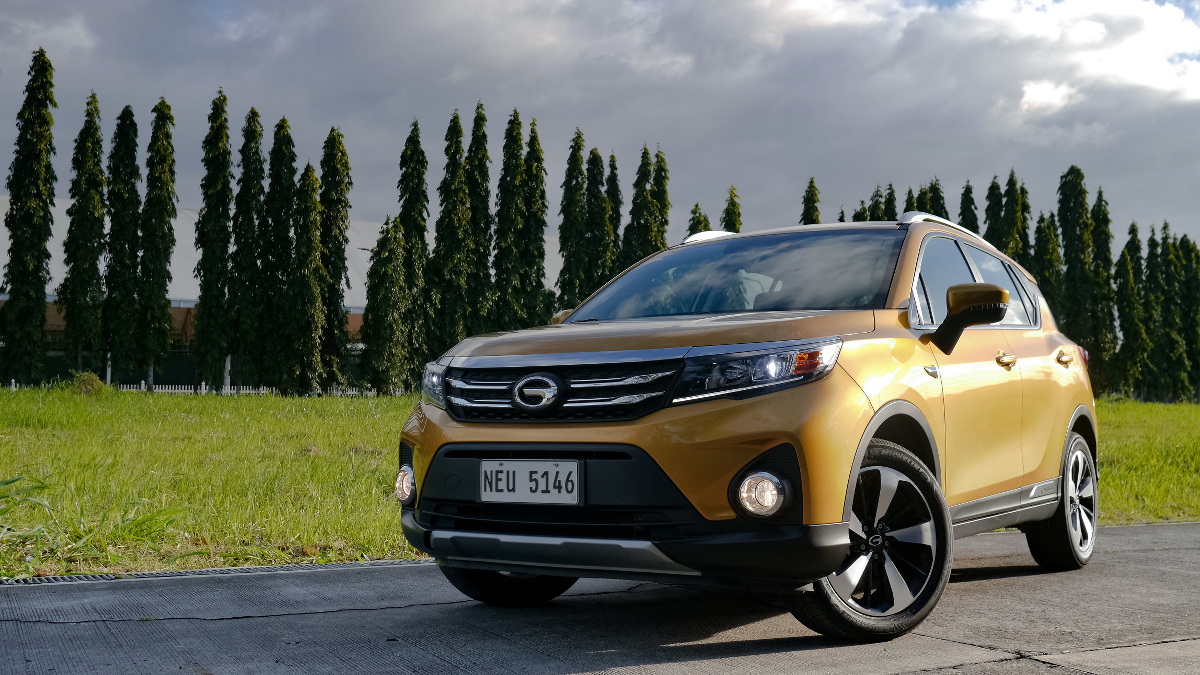 But then, the GS3 feels like a more realistic ownership proposition to the GS4. What it lacks versus the bigger car, it more than makes up for in terms of a more engaging driving experience and a cleaner design. Which makes sense, as it is a newer product. But while it sits squarely at the sharp end of the class in terms of refinement and dynamics, a handful of turbocharged competitors boast better performance. So, maybe no gold medal in the hundred-meter sprint. But the GS3's agility, refinement, luxury, and affordable price make it a good bet for the decathlon.
And if the GS3 is this good, imagine what the next GS4 will be like? While GAC may have started out with borrowed roots, the brand is quickly and steadily carving out its own identity, with products that offer a premium European experience with an identity that feels all its own.
SPECS: 2020 GAC GS3 200T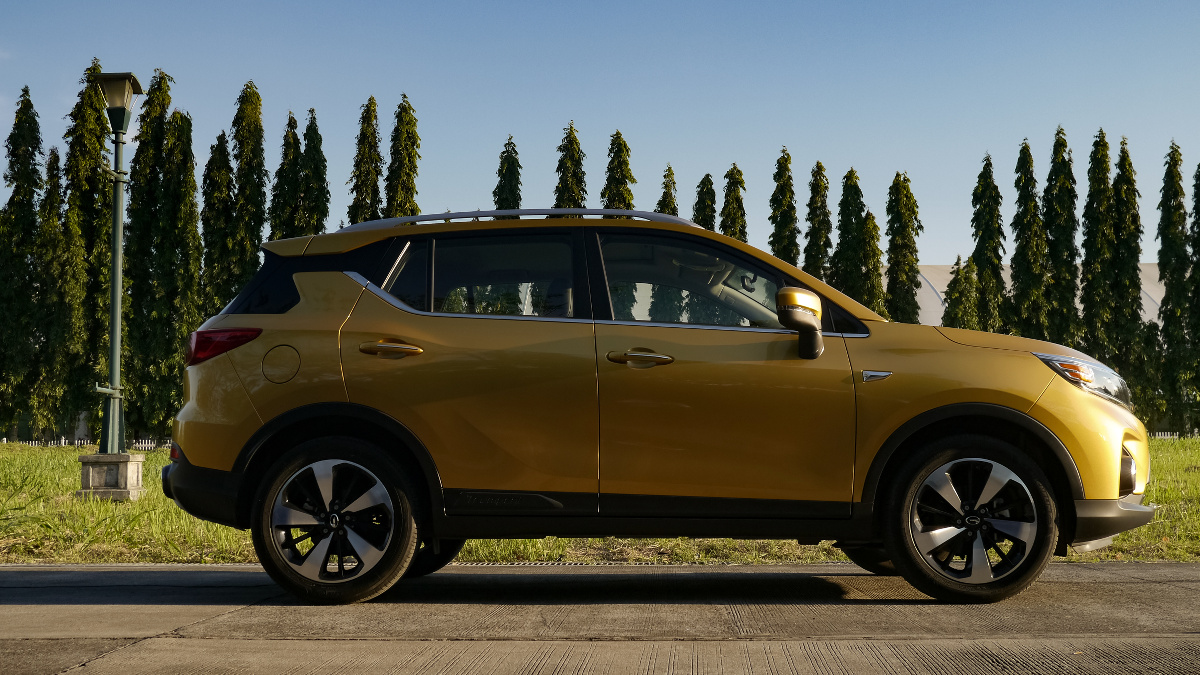 Price: P1,136,000
Engine: 1.3-liter turbopetrol I4
Power: 136hp @ 5,500rpm
Torque: 202Nm @ 1,500-4,200rpm
Transmission: 6-speed automatic
Drive layout: FWD
Seating: 5
Score: 16/20