GAC's local launch came late last year in the midst of an industry-wide contraction—a 16% drop in sales—caused by a number of factors: high inflation, increased automotive taxes, low consumer confidence, you name it. Not an auspicious start, but you've got to admire their confidence. And with big money backing the brand's launch, as well as a host of attractive, upscale models, there's a lot to be confident about.
But it's a crowded marketspace GAC is launching into, and their bread-and-butter model, the turbocharged GS4 compact crossover, launches against several other turbocharged compact crossovers with non-Japanese nameplates. With so many 'alternative' brands stacked up against each other in such a limited market space, does the GS4 have what it takes to stand out?
Styling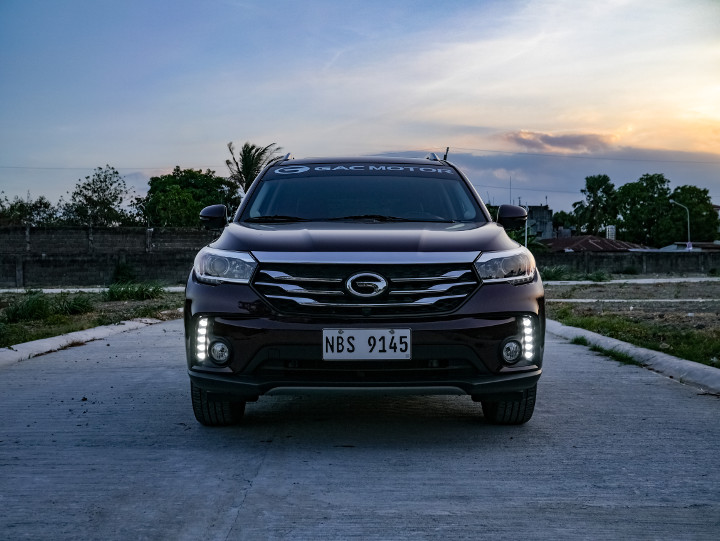 Continue reading below ↓
Recommended Videos
The GS4's front end is characterized as 'Flying Dynamics' by the manufacturer, which sort of explains the winged grille, but comes off looking more than a bit VW-ish. The 'Light and Shadow Sculpture' design aesthetic of the body boasts strong horizontal lines and shadows to break up the sheetmetal. All pretty basic quasi-Euro styling, but the sharp cut of the split shoulder at the rear doors is a nice touch. It allows for a rising front shoulder to suggest sportiness and a lower rear shoulder to slim the bulk under the D-Pillar and that floating roof. The pinched crease on the rear hatch that continues the upper shoulder line ties in nicely as well. Big 18" two-tone alloy wheels round off the package nicely.
Interior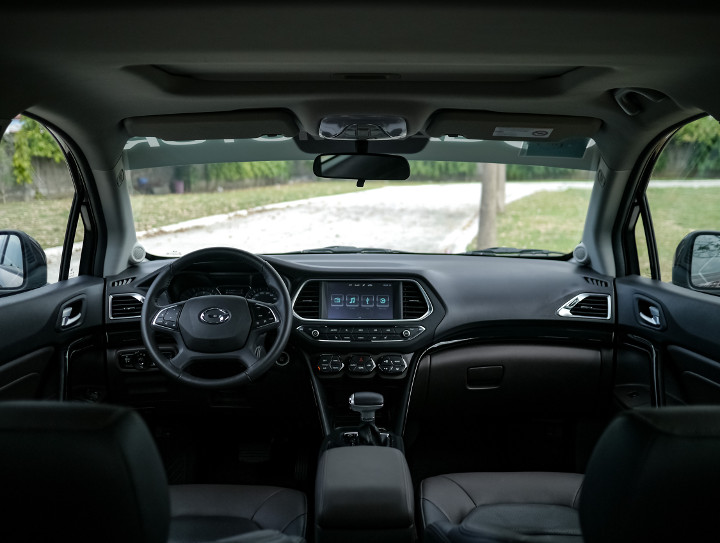 The interior features playful use of heaxgonal forms all throughout. From the steering wheel to the instrument cluster to the A/C vents to the center console—where the HVAC controls are playful bunched together into chrome-ringed hexagonal groups—to the hexagonal inserts on the seat squabs.
Graceful flowing grab handles sprout from the door and center console, the latter, unfortunately, into your right knee. Seating comfort is fine, otherwise, and there's lots of space front and rear, though the rears don't recline and the steering wheel doesn't telescope. But to be fair, very few competitors offer telescopic steering. There's generous space for phones and cups up front, and a large, covered boot out back, though the plastic fender liners do introde quite a ways into it.
Engine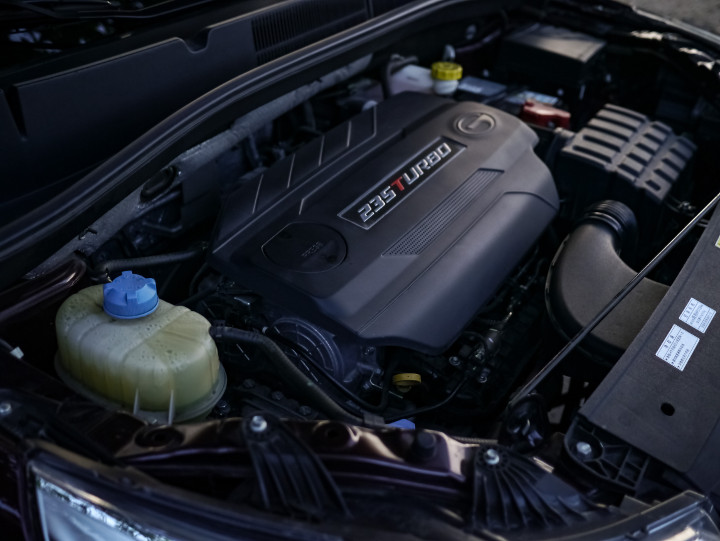 The GS4's 1.5 liter 4A15M1 engine was benchmarked against VW's ubiquituous EA211 1.4 turbo during development. With a healthy 150hp and 235Nm of torque courtesy of a low-inertia turbocharger and Bosch direct injection, channeled through an Aisin six-speed automatic transmission, it's quicker off-the-line than the more powerful Geely Coolray. But a drop-off in boost at high rpm dulls performance, leading to a rather languid 11.85 second 0-100kph time. You can use the +/- manual toggle on the shift-lever to short-shift around this, but response can be slow. Instead, it's better to simply throttle back and enjoy the diesel-like mid-range torque. Fuel economy isn't quite up to diesel standards, but it isn't as bad as you'd expect for a naturally aspirated 2.0 of the same power.
Driving impressions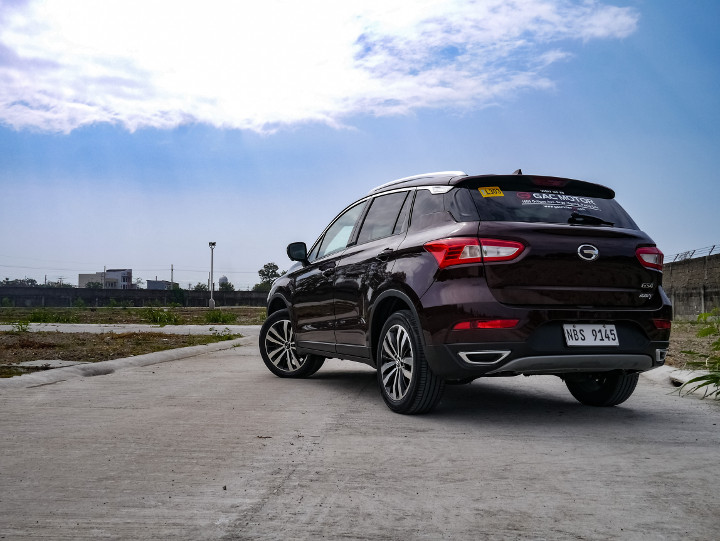 Compared to most Chinese crossovers, the GS4 is impressively refined. The ride is cossetting without feeling nautical, and wheel motions over bumps are well-controlled, despite the rather large 215/55R18 Michelin Primacy 3ST tires. Silent and surefooted, the tires are a nice upgrade from the GitiComforts on most Chinese imports, but the GS4 doesn't have the handling verve to use them to their fullest. The steering is light and rather devoid of feedback, and the handling defaults all too easily to understeer, despite the fancy anti-rollbar equipped multi-link suspension out back.
Around town, the GS4's light steering makes it easy to handle in most situations, and despite the small rear hatch, integrated all-around cameras make parking a breeze. It's not the highest definition system out there, but what do you expect at these prices?
Extra features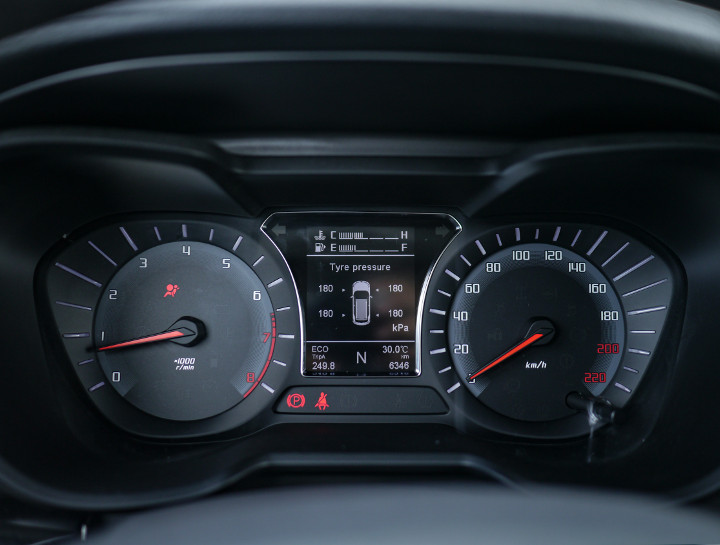 The GS4 comes loaded with tech. Those cameras include a top-down 360 mode for easier parking. The infotainment center features integrated tire pressure monitoring, ,bluetooth audio with good sound, and a snazzy hookup display. Unfortunately, the innovative Baidu Carlife smartphone integration app, a brand agnostic system that works with both Apple and Android phones, doesn't work in the Philippines. At least not yet.
Other convenient touches lacking in some competitors include an electronic parking brake, hill hold control, courtesy lighting built into the mirrors—projecting a laser-sharp GAC logo rather than a generic puddle of light—rear A/C vents and both front and rear USB ports—because the driver isn't the only one who needs charging access!
Verdict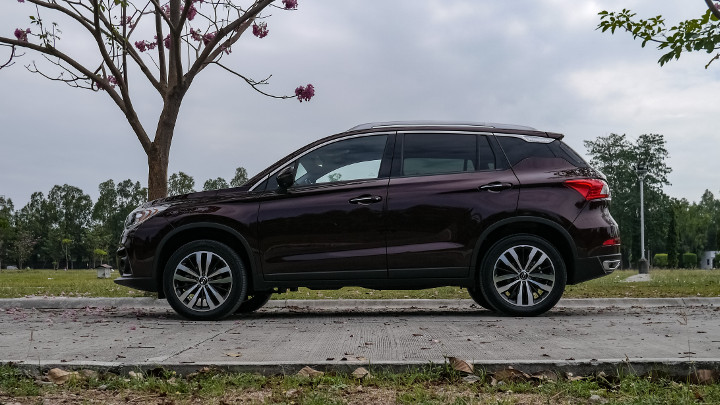 The GS4 is an impressive bit of kit for the money, and if released a few years earlier, would be a runaway winner. But it enters a crowded market, alongside turbocharged compact crossovers from manufacturers like Haima, MG-Roewe, Geely, and BAIC. And the field may be getting more crowded in the near future with product launches from other Chinese manufacturers in the months to come. That said, the GS4 sits comfortably at the large end of this new class, and positions itself well as a more premium kind of vehicle. The kind of car you couldn't sell with a Chinese badge back in the day, but which now, thanks to the moderate success of other Chinese makes with buyers, looks like a tantalizing possibility.
SPECS: 2020 GAC GS4
Price: P1,188,000
Engine: 1.5-liter turbocharged I4
Power: 151 hp
Torque: 235Nm
Transmission: 6-speed AT
Drive layout: FWD
Seating: 5
Score: 16/20