There are three sure things in life: death, taxes, and Toyota. With a near 50% market share, every other new car on the road this year is a Toyota. And one in every 10 is an Innova. This ubiquitous utility van is king of the MPVs. Making the sport of "Innova-spotting" the Facebook generation's Pendong-Kuba.
But there's a new challenger for the crown. Offering more tech, more style, and more refinement for less money. And while the Okavango name may not exactly roll off the tongue, a lot of people are talking about it. But does buzz beget buyers? Can this MPV take the Innova on and replicate the surprising success of the Geely Coolray? Let's find out.
Styling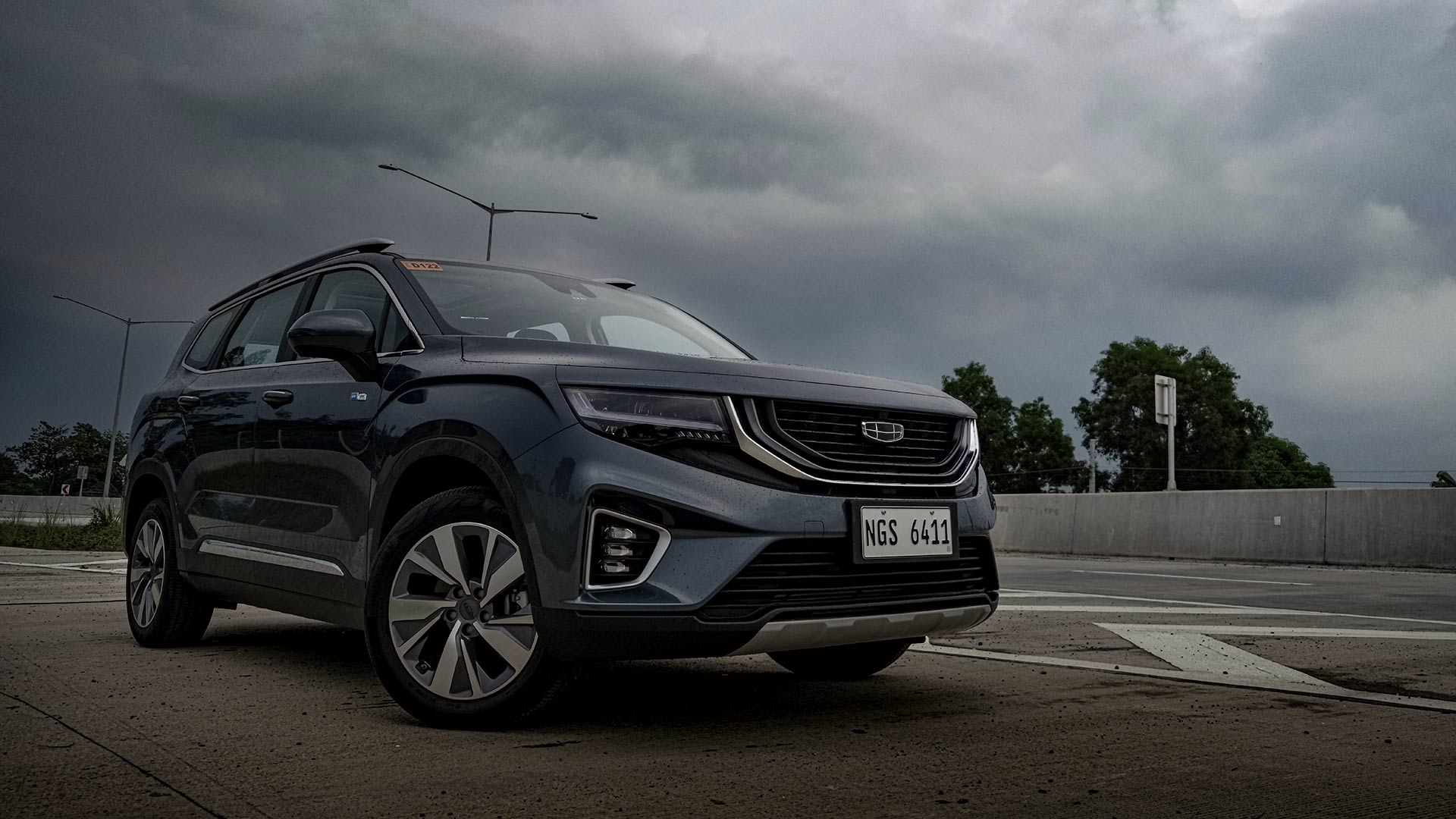 Continue reading below ↓
Recommended Videos
The Okavango sits halfway between hulking SUVs and low-slung MPVs, with the same sort of size and ride height as a Hyundai Santa Fe, but with a boxier, more wagon-like shape. The styling is slightly toned down from the stylistic extroversion of the Coolray, mixing the brand's nested grille, chiseled details and sharp panel cutaways with more traditionally boxy shapes. The rear hatch treatment is very European, featuring a beveled hatch panel framed in LEDs and chrome strips, and the floating roof rails are a treat. The entire package sits on gorgeous 18" two-tone alloy wheels.
Interior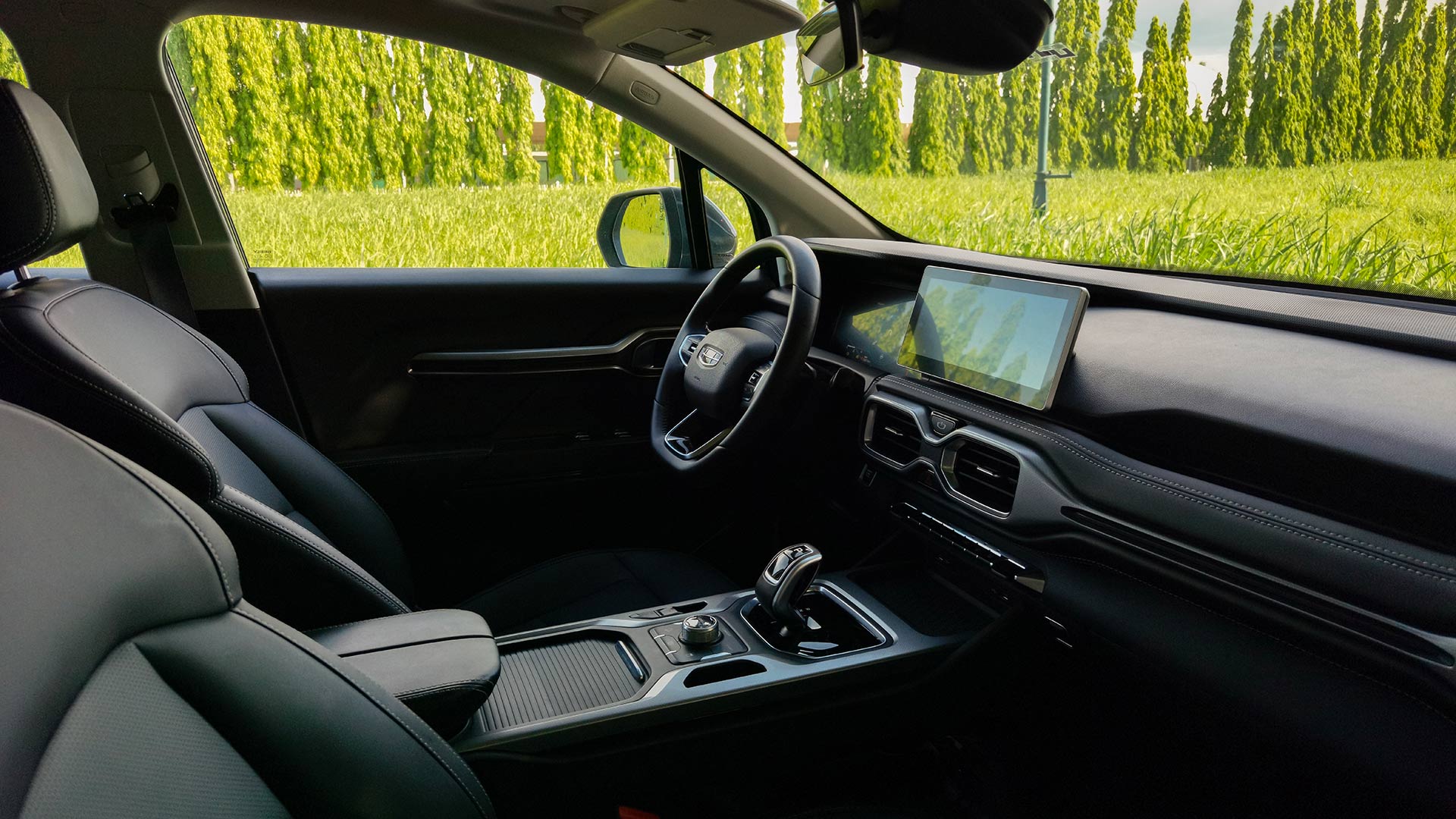 Inside, a clean and uncluttered dash flows into a split-tier center console with a lower shelf big enough for medium-sized camera bags. Asymmetrical cupholders feature a recessed driver's side holder so your Starbucks Venti won't interfere with shifter operation. The center box is ventilated, in case you want to save an extra drink for the drive home.
Out back, in-cabin storage is a bit sparse. No center armrest or cupholders, just door bottle holders and un-lidded fender-top bins. Actual cargo volume is quite generous, however. Both rear rows fold completely flat for a gigantic load floor. While technically a one-touch operation, the third-row fold is a bit tight, requiring a firm shove to get them in. Surprising, given the decent legroom back there. And the folding system means you can't recline the second-row seatbacks. They're not uncomfortable, but you can't lie them down on long trips. The lack of a center ISOFIX mount also forces you to install front-facing child seats by the door, where they block ingress and egress for other passengers.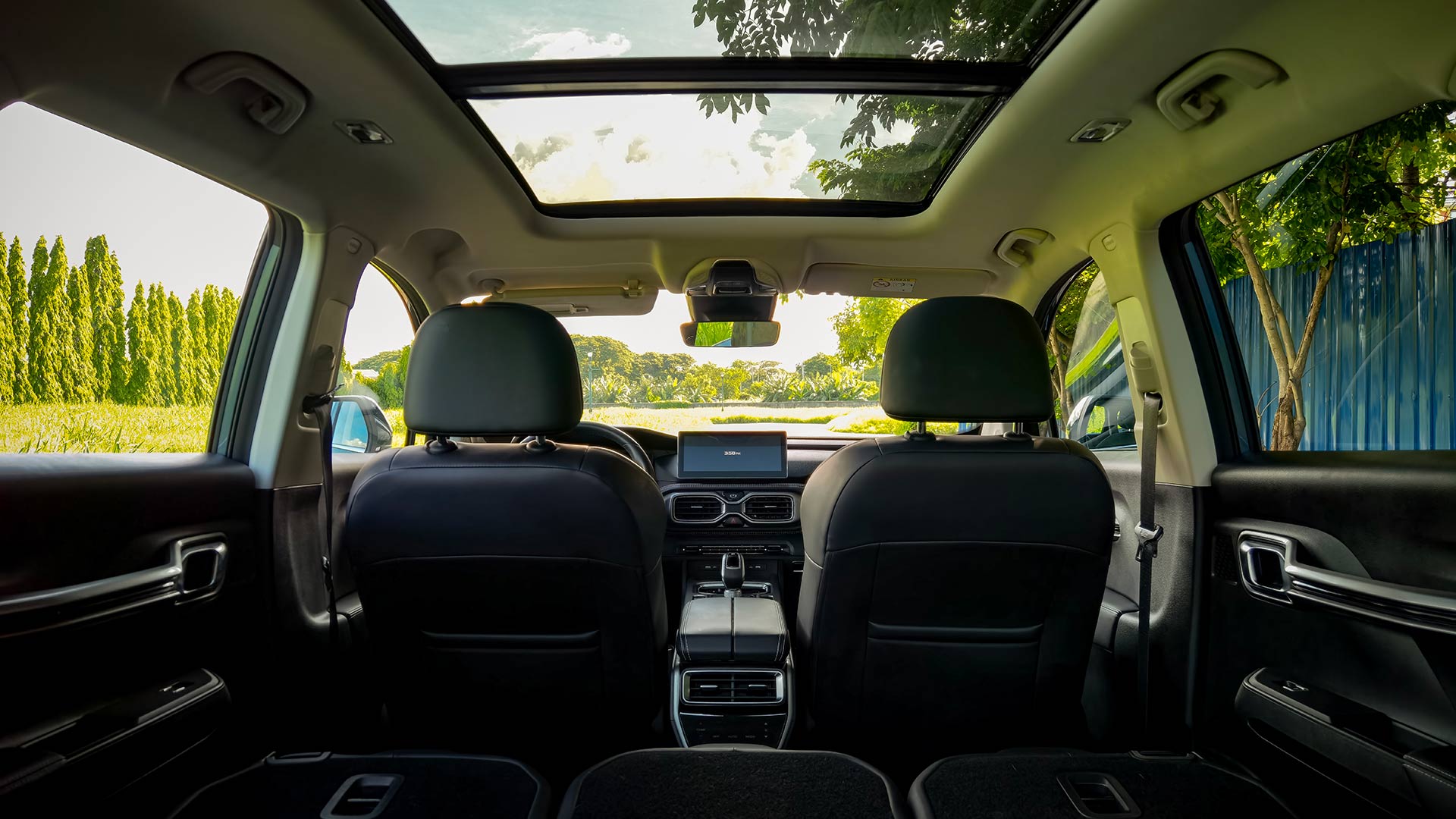 Another compromise is the A/C vents. They're small and relegated to the edges of the ceiling, to make way for a simply gigantic panoramic roof. Yes, it's a useless affectation for Manila traffic, but being a promdi boy, I'm a sucker for big glass on those relaxing mountain drives.
Engine performance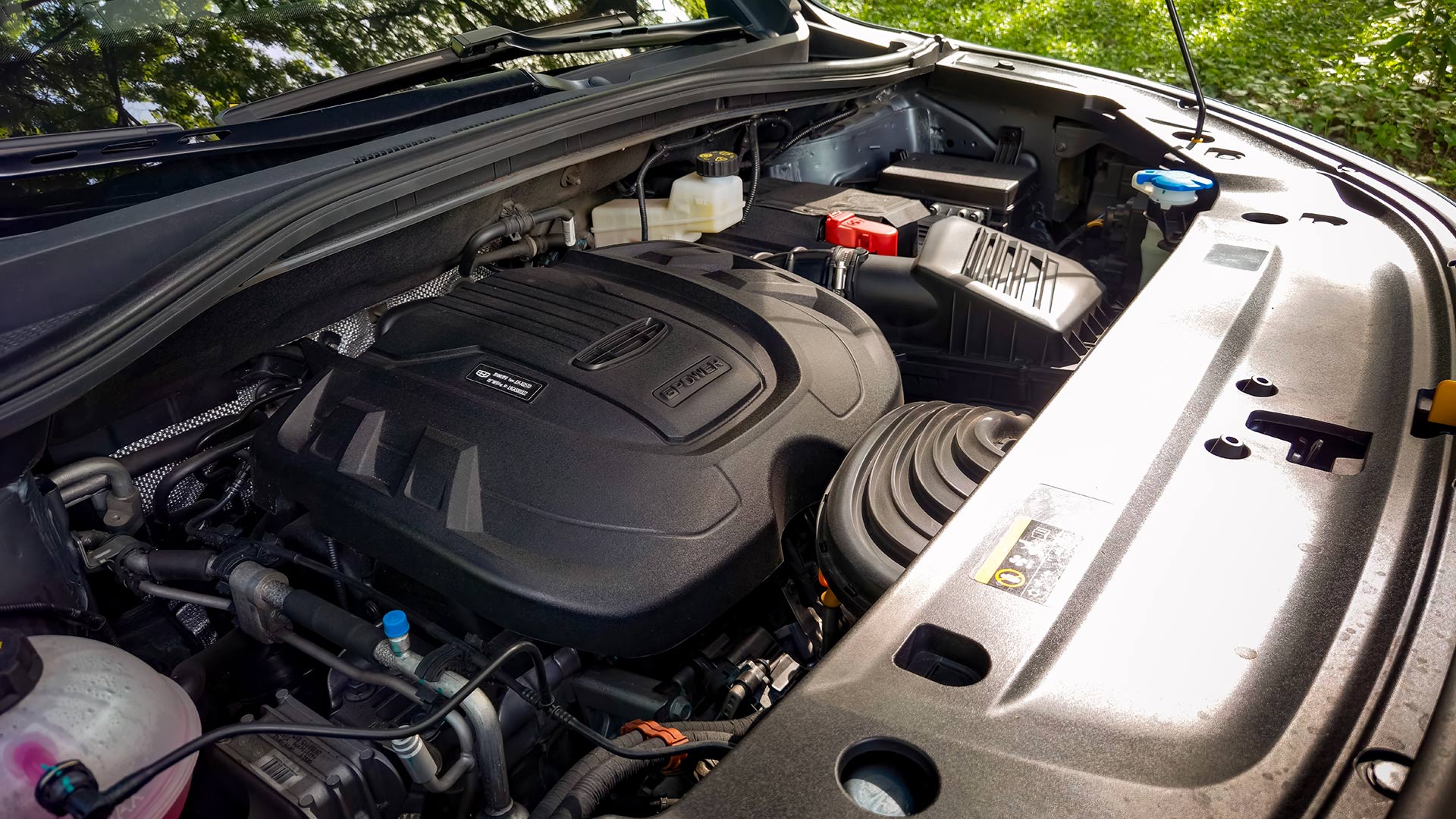 The Okavango features the same 177hp Volvo-derived 1.5 liter three-cylinder turbocharged gasoline engine as other local Geely products. With a 48V "mild-hybrid" assist motor bumping that up to 190hp and a seven-speed dual-clutch automatic, it gets you from 0-100 kph in around 9.3sec, as long as the tires can find purchase. 300Nm of torque lights up the front tires quite easily if the road isn't completely flat and dry.
In general use, the Okavango is smooth and tractable. Engine braking with the dual-clutch is more pronounced than in a traditional automatic, but there's no hesitation or bucking in traffic, thanks to the wet clutch setup. While you can manually shift with the gear lever, switching to Sport Mode is usually enough to satisfy any need for speed.
In 'E' mode, the engine shuts off while coasting, to save fuel. It automatically re-engages while going downhill, to provide engine braking, but the Okavango is eerily silent off-throttle otherwise. You can toggle this feature in Normal mode via the setting menu, but it's easier to simply switch drive modes on the fly.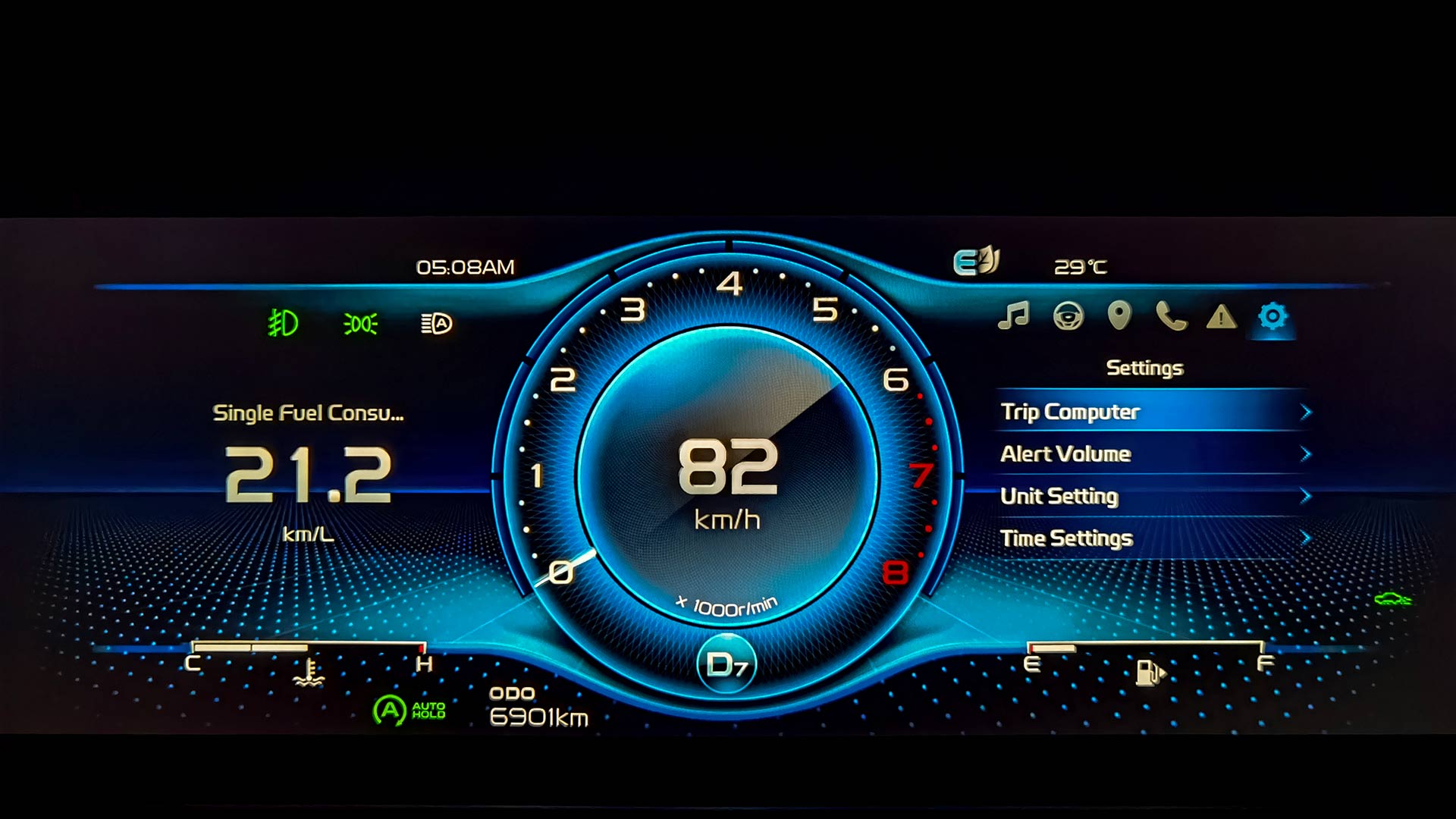 With this 'smart coasting' and automatic start-stop, we saw up to 21km/L on the highway at 80kph, and double-digit numbers on EDSA—sans traffic. In actual stop-and-go rush hour, that went down to 7-9km/L, dipping down to 5.5-6.5km/L with the assist battery depleted in multi-hour traffic. Not hybrid-level fantastic, but much better than most gasoline seven-seaters of comparable size and power.
Ride and handling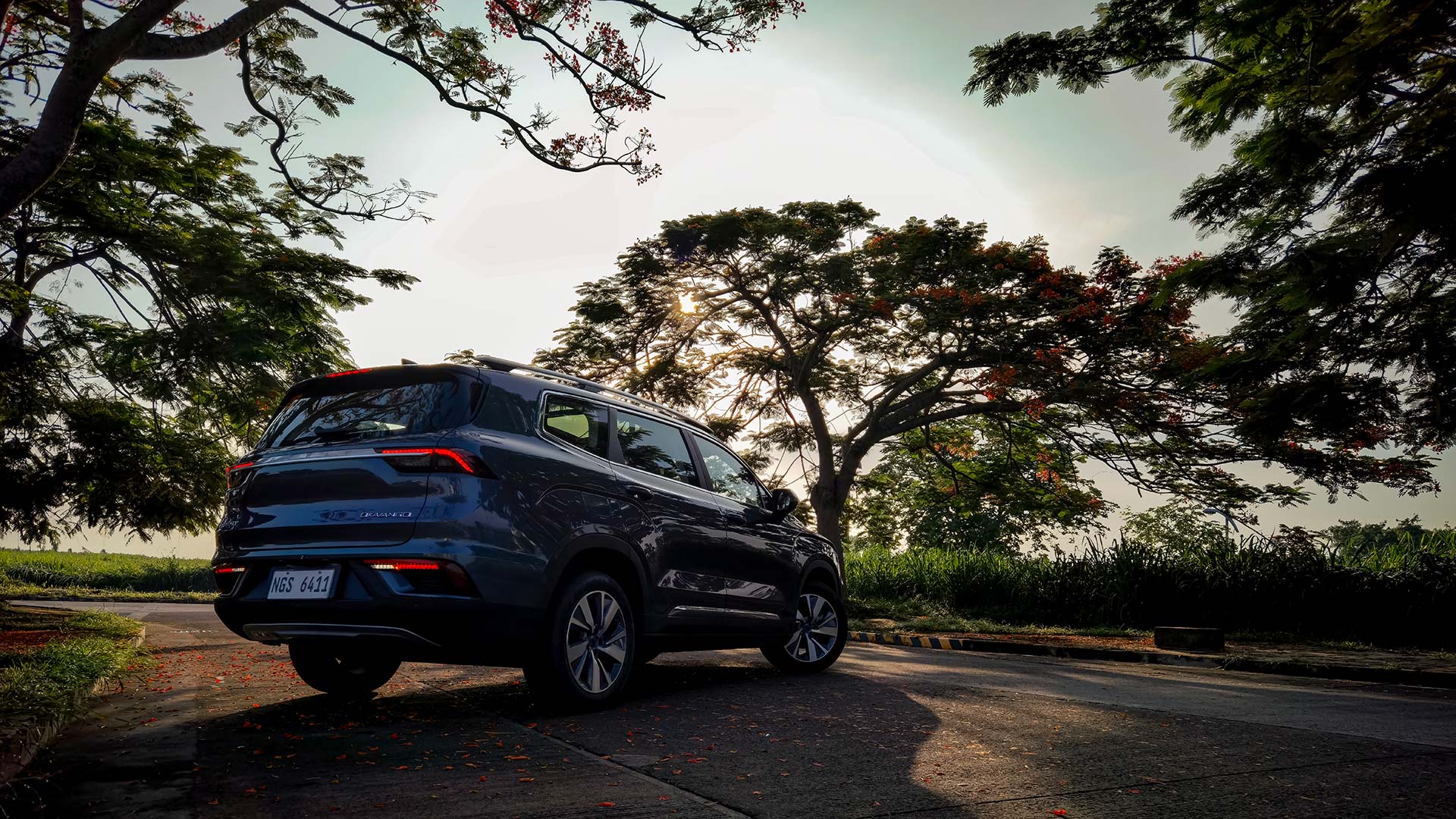 And few of those seven-seaters drive as nicely as this. The multi-mode steering is light and precise, with a modicum of feedback and predictable response. We kept it locked in "Sport," which is steadiest on the highway, for the whole drive.
The suspension absorbs high-speed heaves and ruts with no issue, though the 225/55 R18 Continental ComfortContact tires do tend to dribble a bit over low-speed bumps, and hitting a hump too quickly exposes a lack of wheel travel up front, thanks to some aggressive anti-roll bars. Out back, the Okavango uses a rear torsion beam suspension—which is what allows the flat floor in the cabin—positively located by a shortened panhard bar, or what Nissan would euphemistically call a "multi-link beam" set-up.
If that's a bit too technical for you, all you need to know is that the Okavango rides decently aside from the odd sharp bump, and tackles corners with little body roll or understeer. It's rather more fun than you'd expect, and you'd have to spend Mazda CX-8 money to find a seven-seater of similar performance and agility.
Of course, this being a seven-seater, family duties come first, and here the Okavango shines thanks to clear sight lines, a comfortable driving position, and good noise isolation. The manageable width makes it easy to maneuver through cut-and-thrust traffic, though parking ramps and tight drive-thru lanes are a challenge, thanks to the long wheelbase and front overhang. The parking sensors and 360-degree camera prove a great help here. As long as you remember to turn them on.
Extra features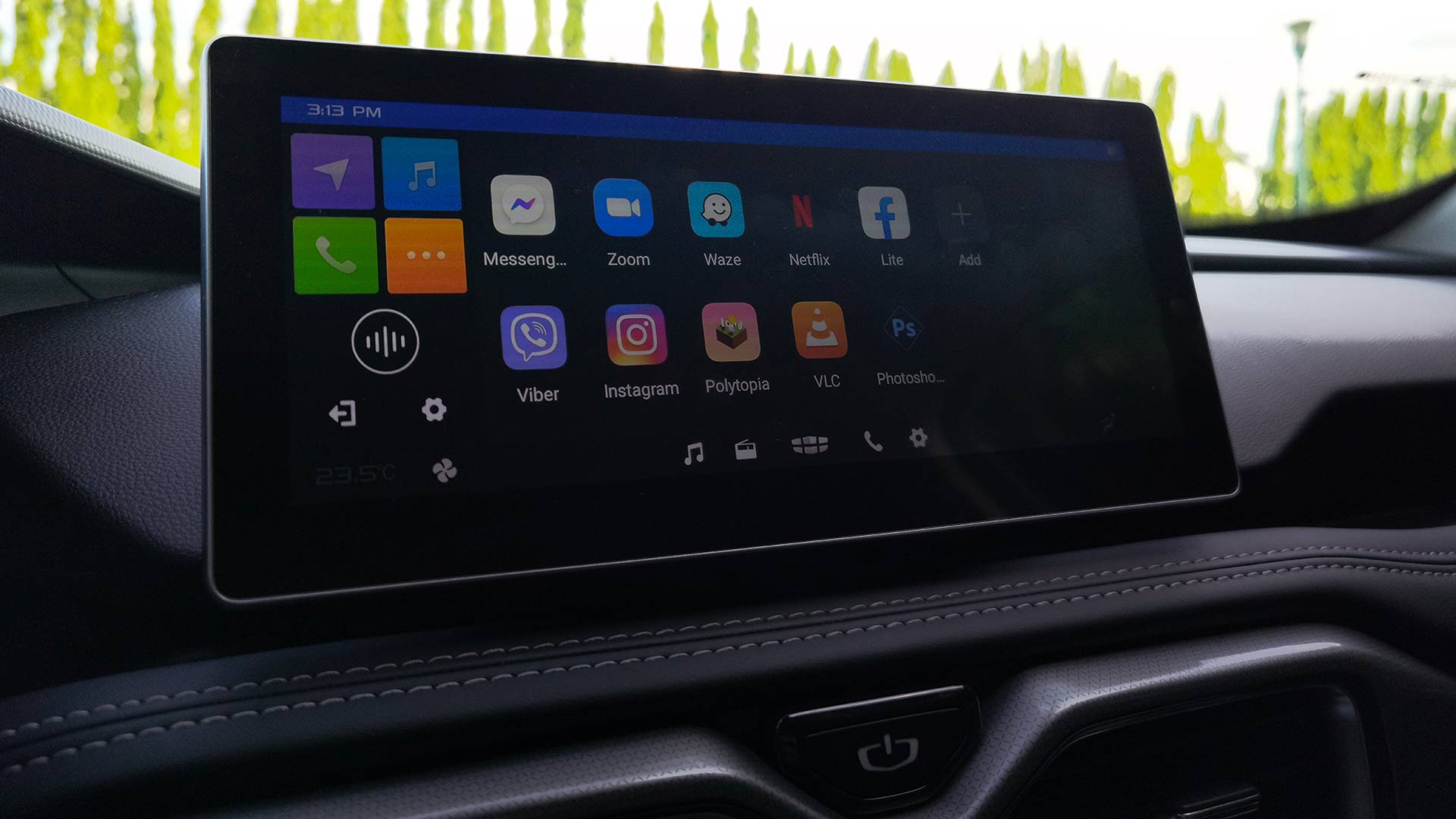 Aside from these assists, the Okavango boasts lane-keeping assist, adaptive cruise control, a speed limiter, and a gentle 'wake upst' reminder for sleepy drivers. When all else fails, six airbags keep you safe in a crash. You also get LEDs everywhere, including automatic LED headlights that dip down when they sense oncoming traffic, and which follow the road as you turn. The motors on these lights are neck-snappingly responsive, and the headlight self-test on start-up provides you with a stroboscopic light show.
On the infotainment side, you get a large 10-inch touchscreen mated to an LED instrument display boasting an array of navigation, trip, tire, maintenance, and eco-mode readouts. Unfortunately, you have to flip through endless submenus to toggle them individually, which can get tedious.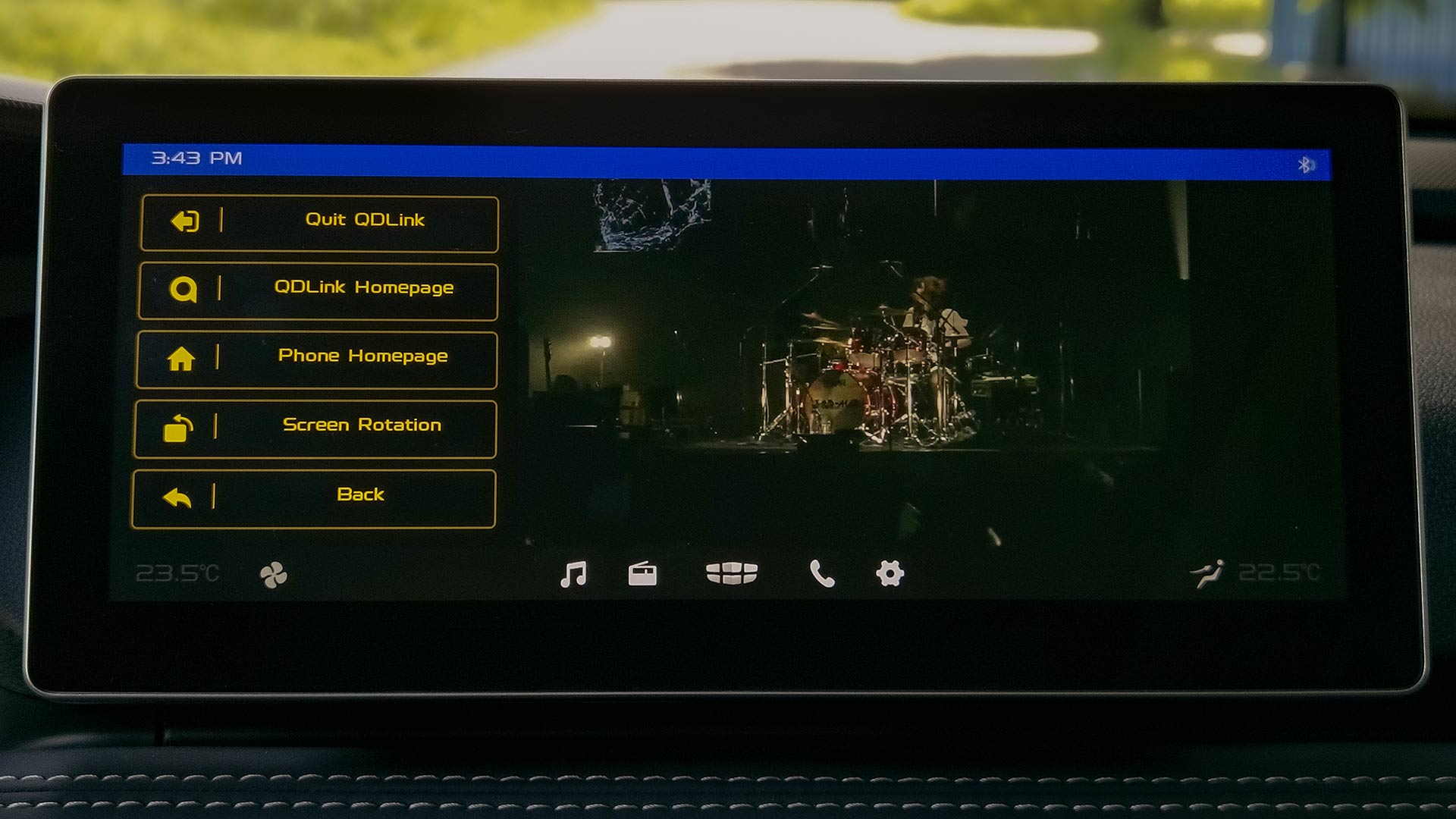 The center screen features your standard radio, Bluetooth, and smartphone integration via the front USB-A ports. The rear ones are for charging only. Geely's QDLink requires a bit more fiddling than Android Auto, but the fully customizable app screen allows the installation of games, social media, and video apps that aren't optimized for Android Auto. You can also choose to block video functionality to prevent distracted driving. Sound is sharp, but lacks presence. You have to crank the higher frequencies up to balance it out. Still, most people will find little to complain about here.
Verdict
In the end, Geely does here what we expect them to: Provide a better car at a better price. It's no shocker that a modern unibody vehicle is more comfortable and refined than a truck-based one, sure, but even compared to other MPVs and SUVs in this price range, the Okavango stands out. But for many, the lack of a diesel engine is a sticking point. While the hybrid powertrain provides exhilarating performance and great fuel economy, diesel costs around 10 pesos less per liter than the 95 RON gasoline Geely's turbo triple requires.
Then again, the Okavango costs P150,000-P200,000 less than the Innova, spec for spec. A discount that buys you a lot of gasoline. That hybrid system is also more environmentally friendly, especially in traffic. The fact that Geely can offer technology like this at this price range is, frankly, something of a minor miracle. And given how many Okavangos we saw on the road during the test drive, it seems like a growing number of buyers agree.
SPECS: 2021 Geely Okavango 1.5T Urban Plus
Price: P1,478,000
Engine: 1.5-liter gasoline I3 w/ 48V mild-hybrid
Power: 190hp @ 5,500rpm
Torque: 300Nm @ 1,500-4,000rpm
Transmission: 7-speed dual-clutch
Drive layout: front-wheel drive
Seating: 7
Score: 18/20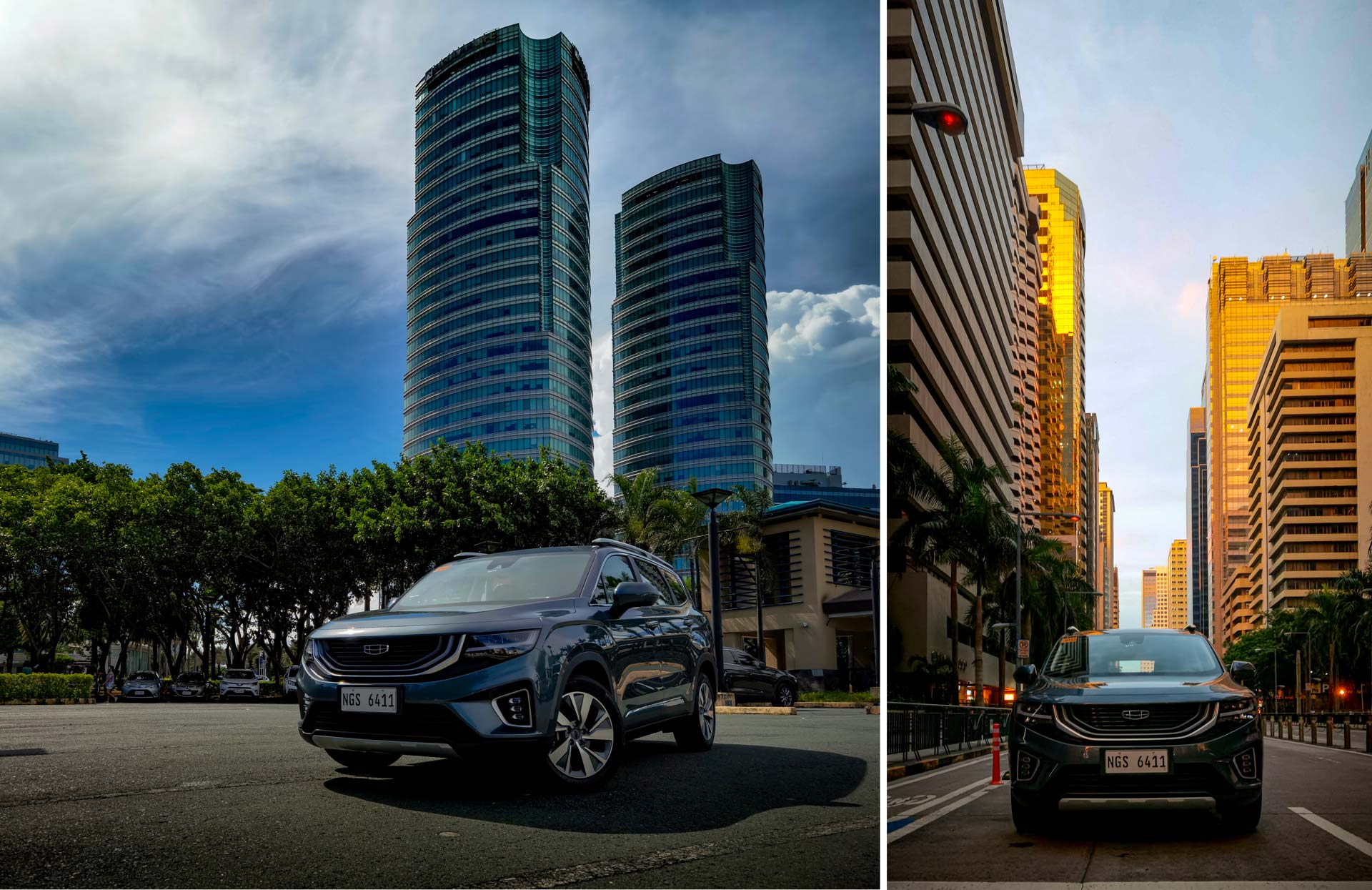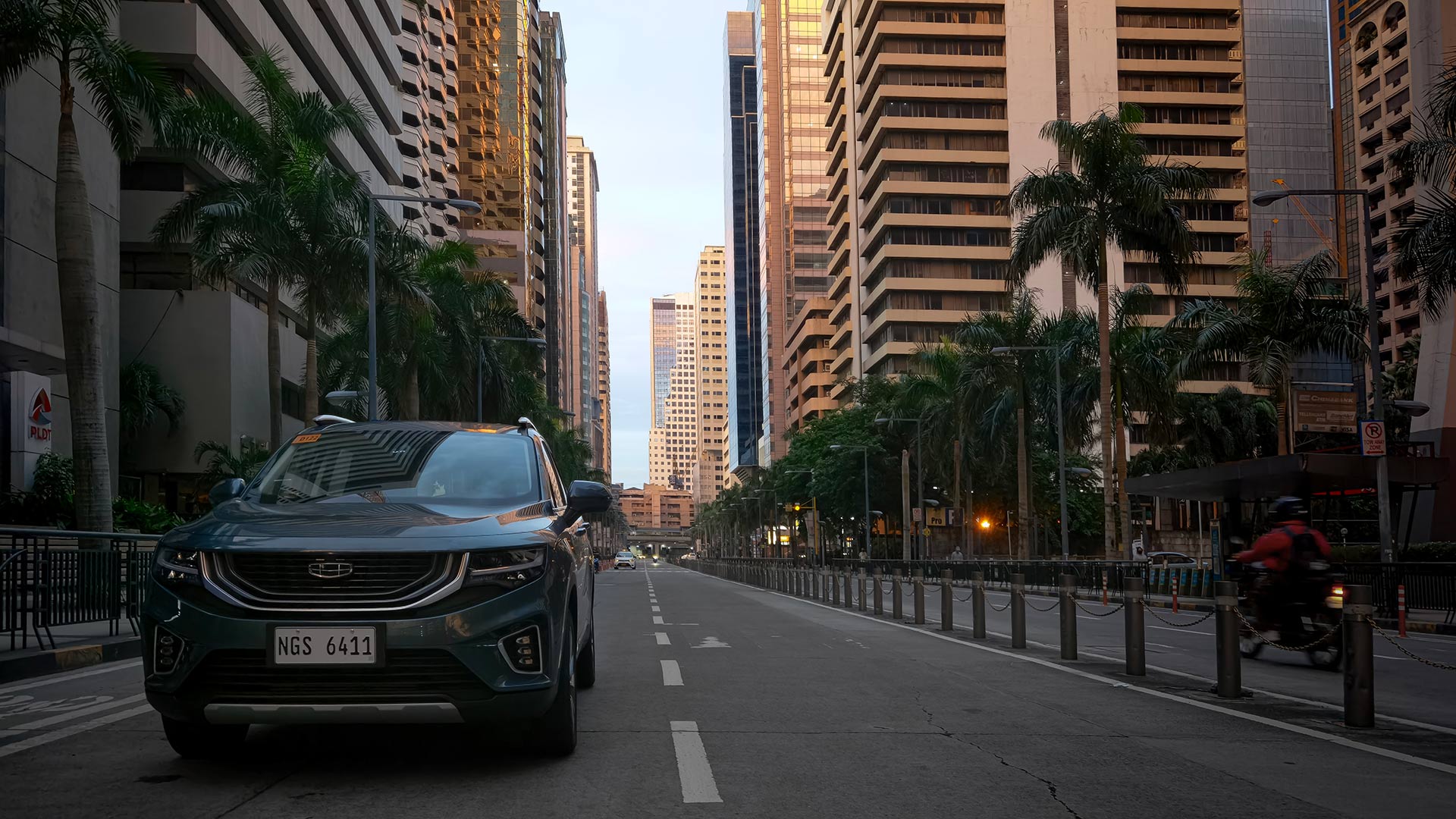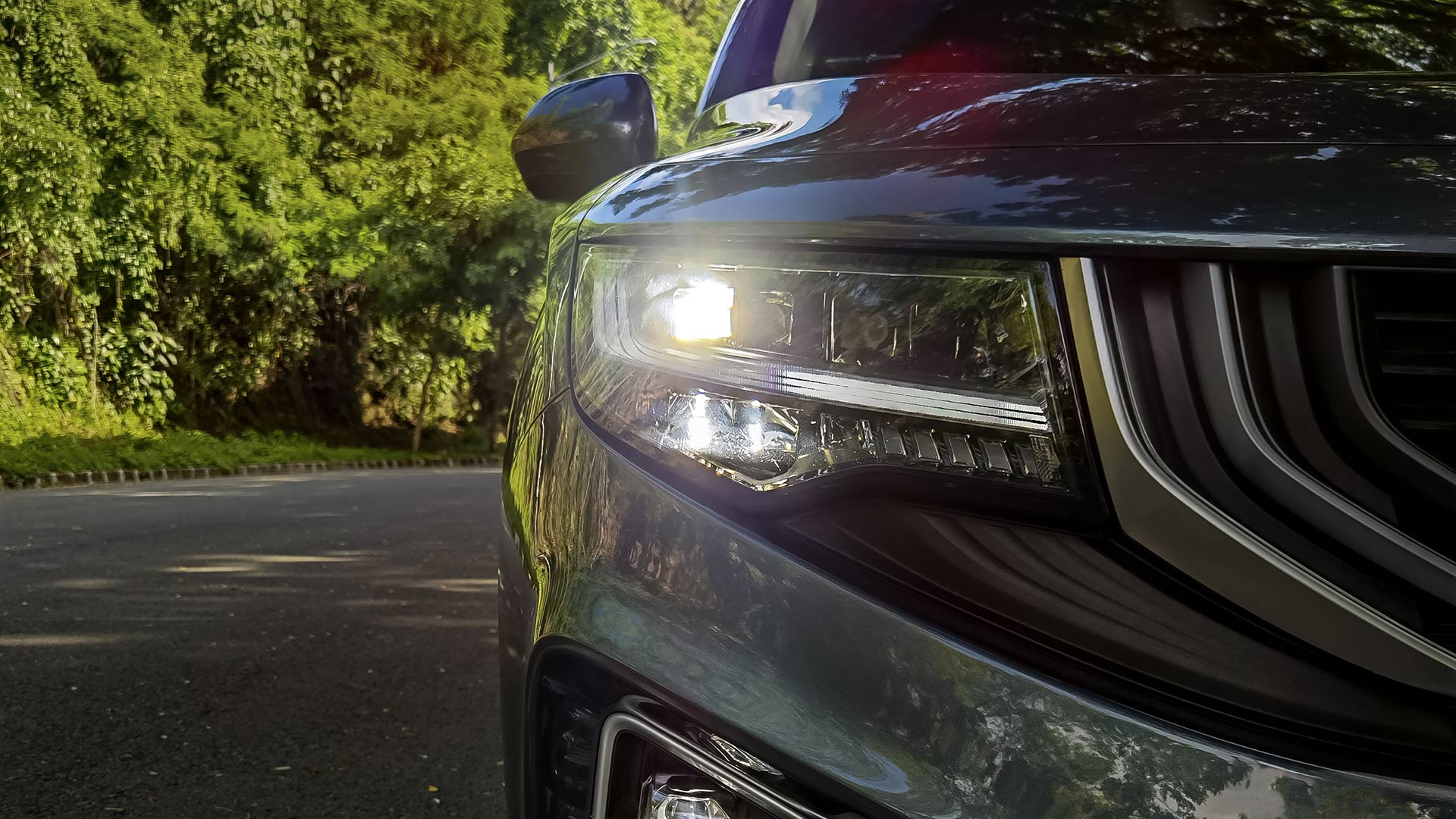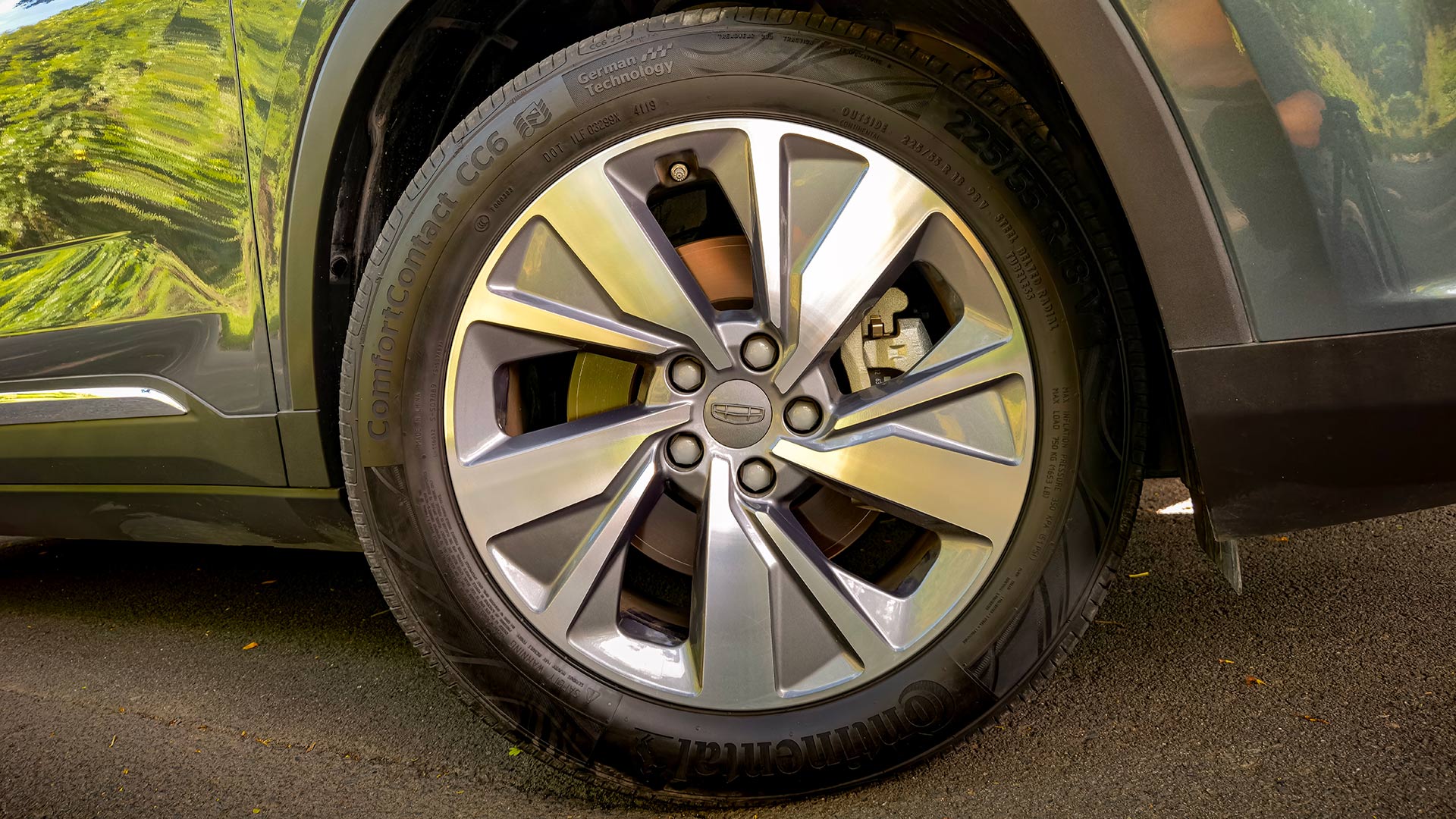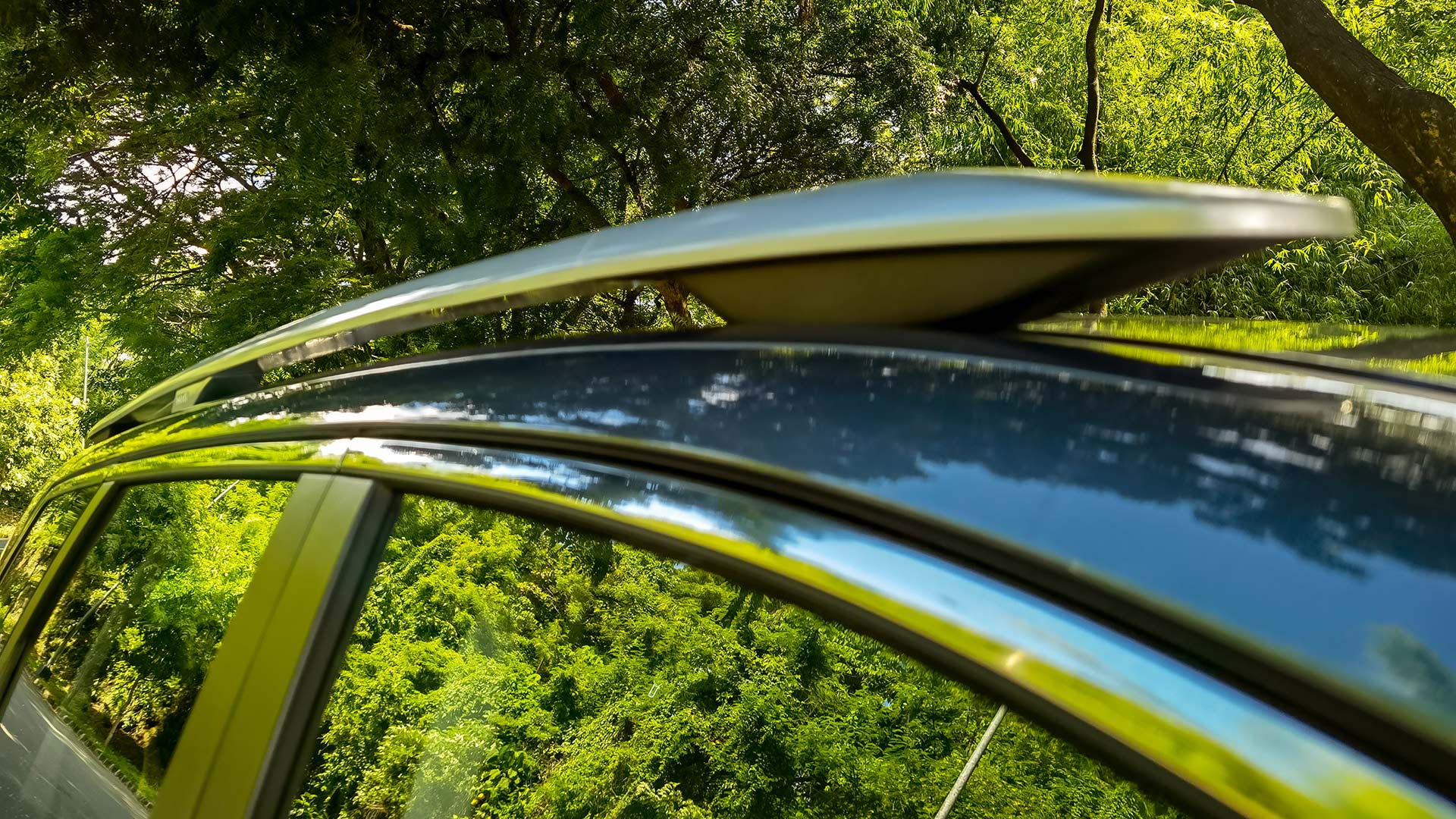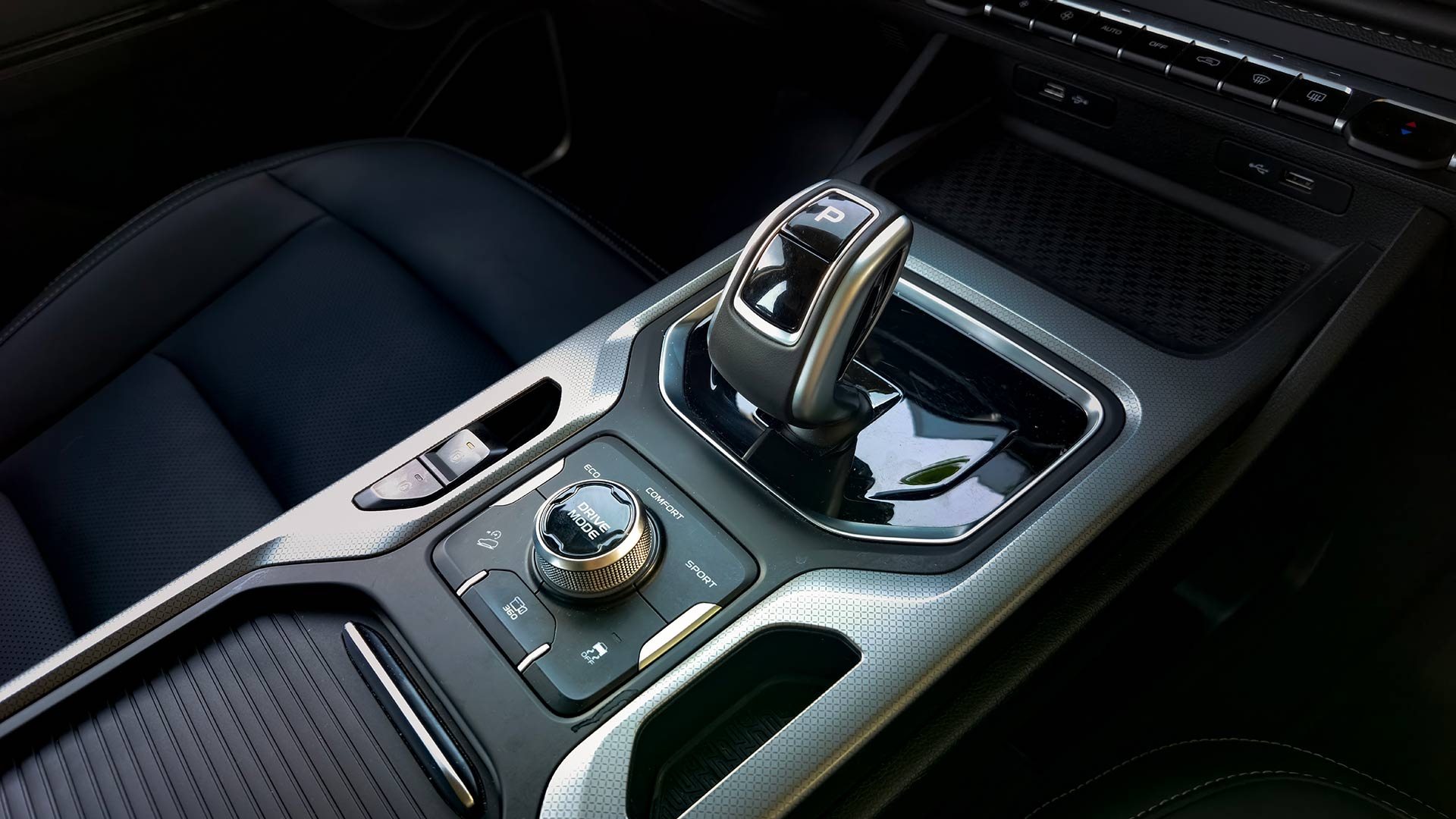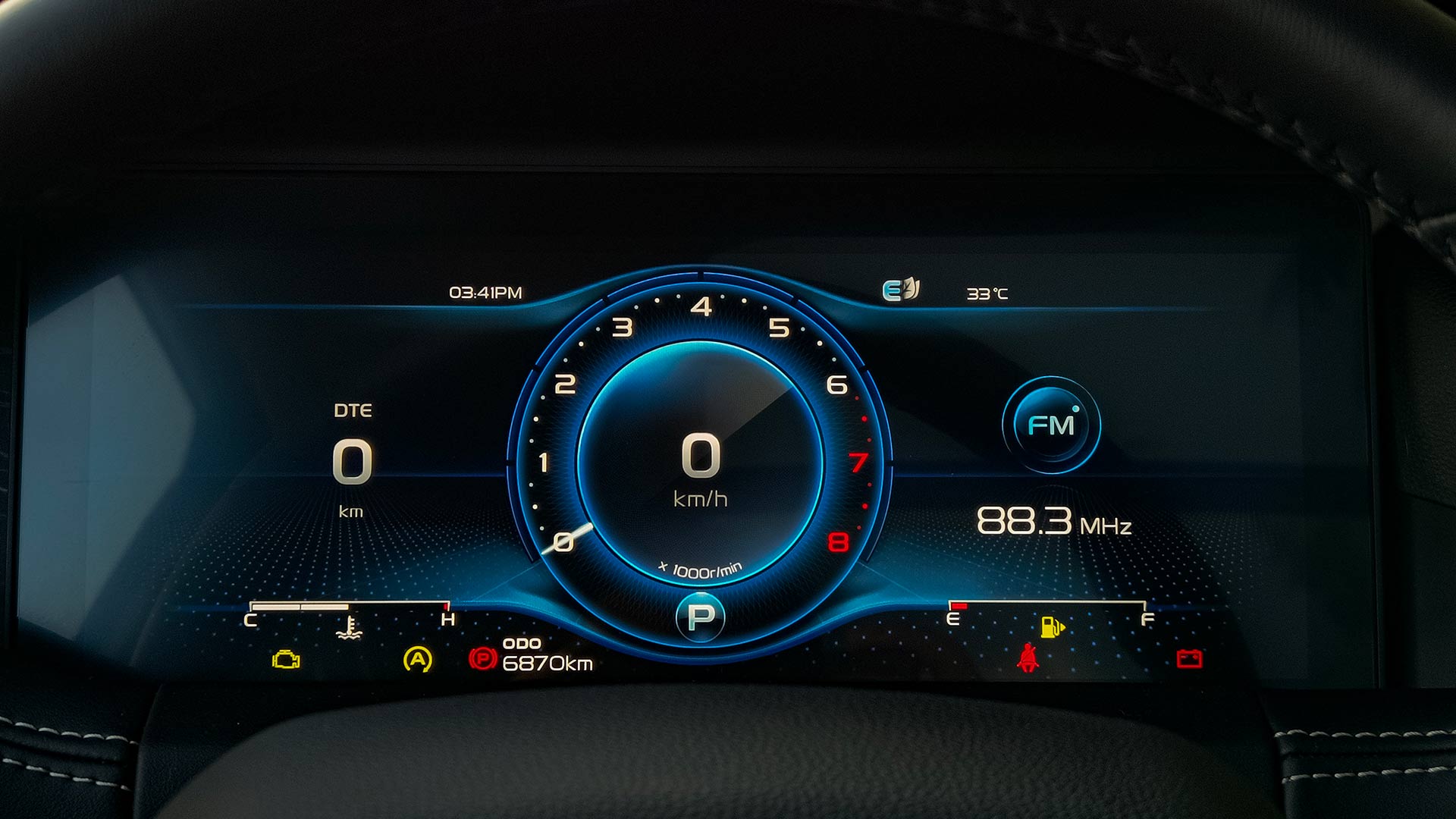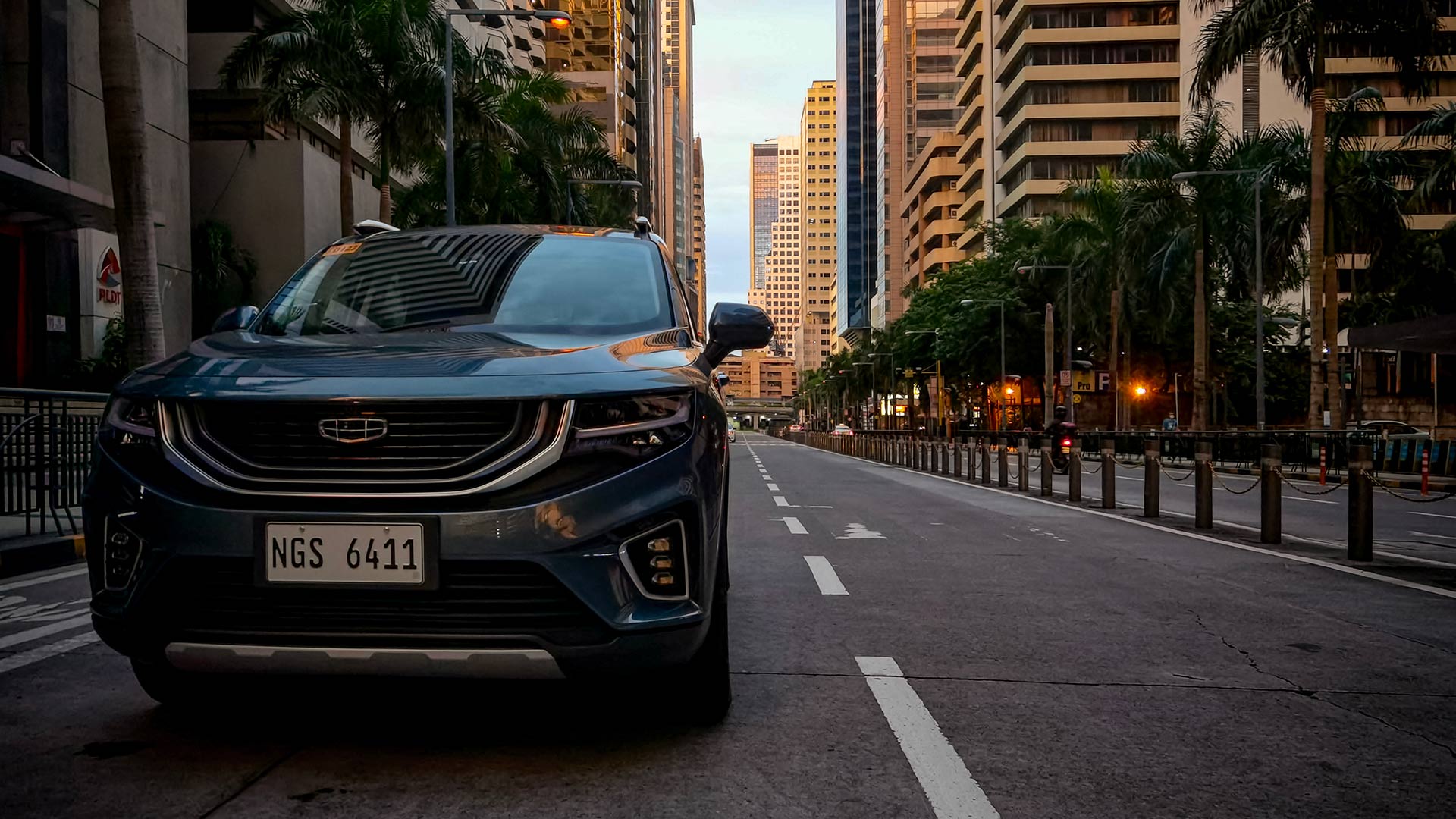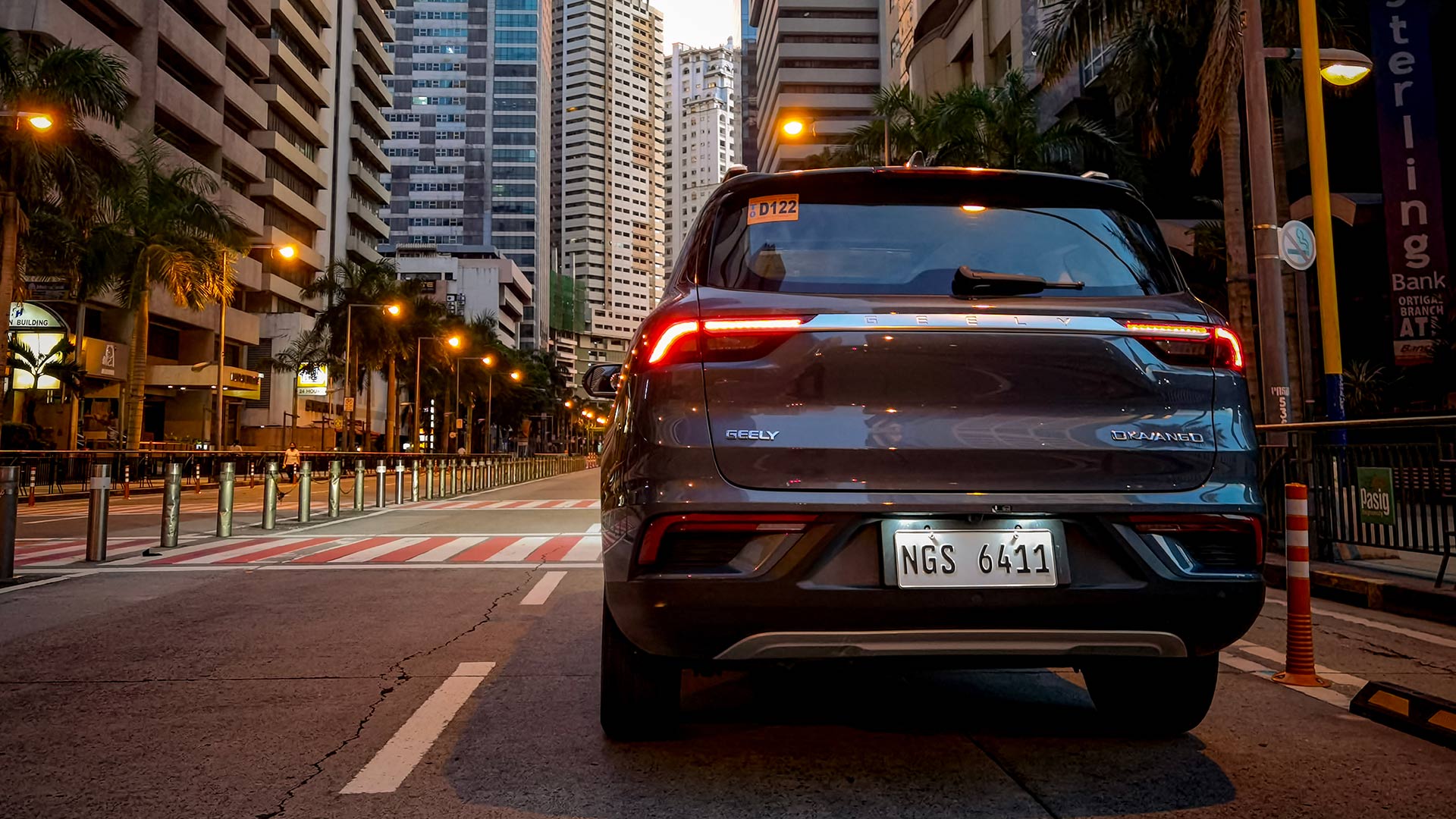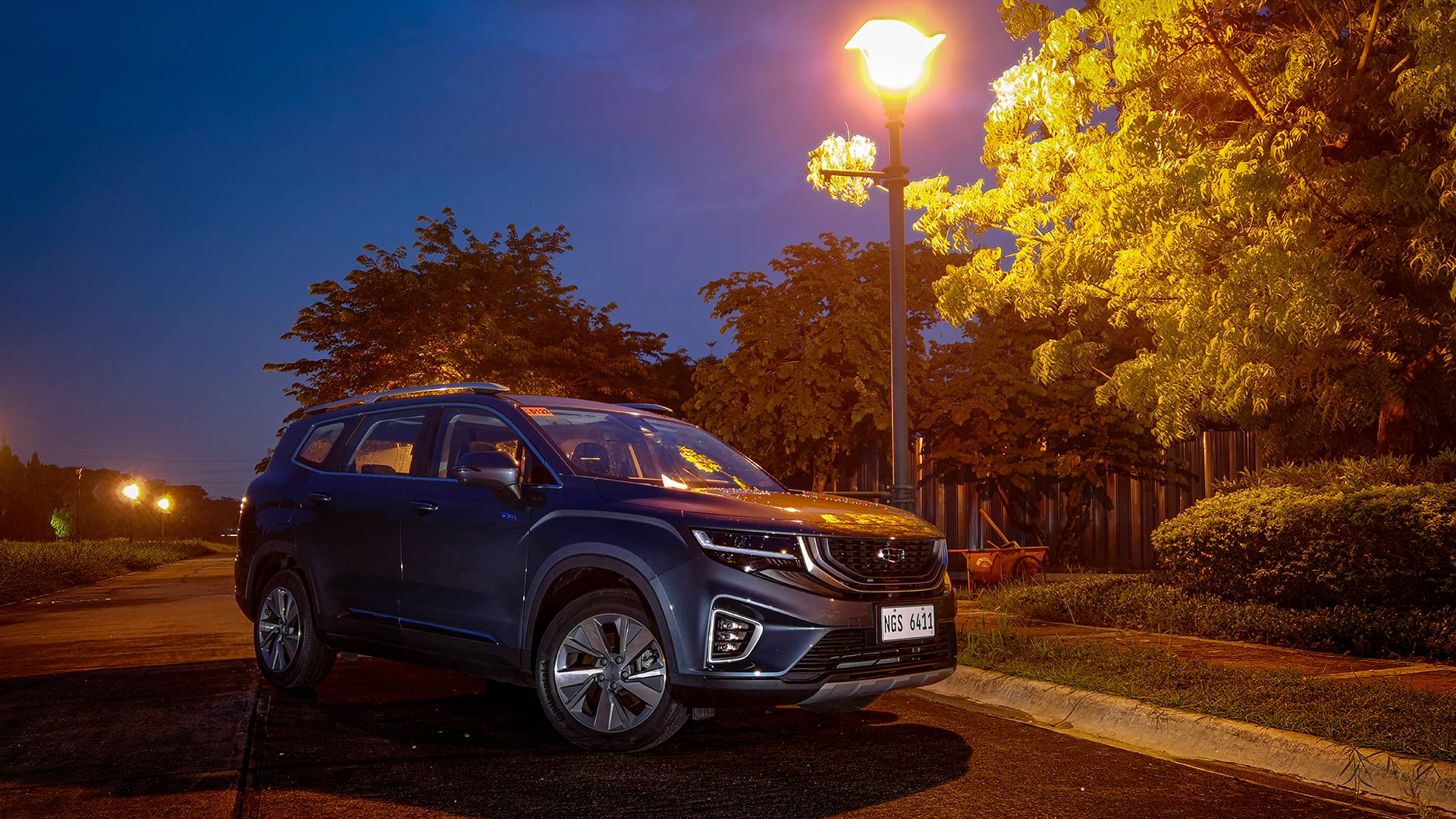 Top Gear Philippines is now on Quento! Click here to download the app and enjoy more articles and videos from Top Gear Philippines and your favorite websites.