What are you doing with El Chapo's car?
It's true the Nissan Patrol has a whiff (or snort) of the white powdery stuff about it. No idea why. Maybe we've just watched too many episodes of Narcos, in which Pablo Escobar's henchmen travel from murderous appointment to murderous appointment in its mid-'80s equivalent. Or maybe it's true, and the world's drug smugglers really do rate these things above every other SUV. Shame there is no evidence to support this.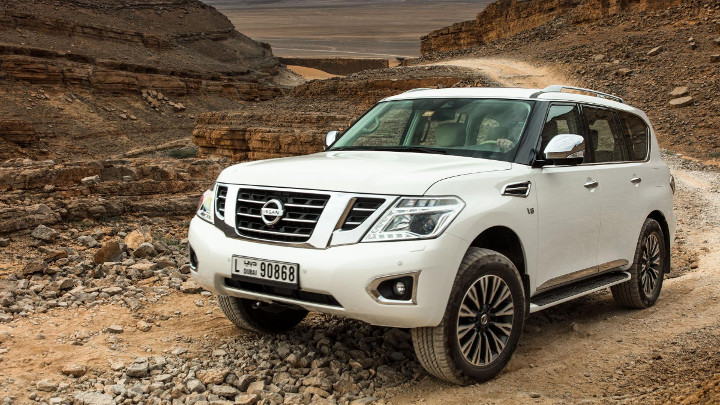 Moving swiftly on...
Quite right. In the Middle East, where gasoline is so cheap, it's basically free, these eight-seater, V8-engined body-on-frame SUVs are near enough as common as Toyota Corollas. It's over there where the Patrol's Land Cruiser-rivaling, decades-old reputation for go-anywhere indestructibility has snowballed into a fiercely loyal following. Even Emirati royals are known for having Patrol-shaped soft spots—and they're well-heeled enough to buy any SUV they want.
Continue reading below ↓
Recommended Videos
I think we need a history lesson.
The 'latest' Patrol, code-named Y62, has been around since 2010. And it's still a proper off-roader at heart, albeit one festooned with much luxury and shiny faux-wood trim.
It can trace it roots back to the early '50s—the original Patrol was launched in 1951, sold exclusively in Japan and used mainly by its military. A few years later, a second-gen Patrol was allegedly the first car to cross Australia's notoriously inhospitable Simpson Desert.
This Patrol is a bit softer than its predecessors. An SUV that can do off-road stuff, not a 4x4 that's built exclusively to do it. The Aussies were especially unhappy when the last one, the Y61, was taken off sale there (though you can still buy one in the Middle East, where it's sold as the Patrol Super Safari), because it was a proper back-to-basics off-roader, and there aren't many of those around anymore.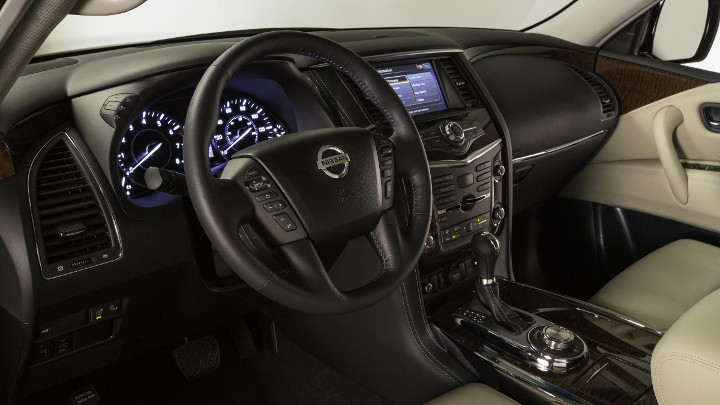 I see. Let's start with the inside.
Okay, so there's acres of space wherever you sit (even in the third row, which can take three people), and the seats are wide, soft, and pillowy, but the dashboard is distinctly 2007. It's packed with buttons, and while they all work (and will no doubt continue to for decades to come), there's just no escaping the fact that they—and the infotainment system—look like they belong in a car from a decade and a half ago. Get in a Patrol in 2018, and it's eminently obvious this is a car that was released in 2010.
Is it old-fashioned to drive, too?
Yeah. We take back what we said earlier. This is not a sports-utility vehicle, there's no sports involved. It's comfortable and easy enough to drive, and the 5.6-liter naturally aspirated V8 gives enough acceleration and a good but subdued noise, but don't be tricked into thinking this is anything like a modern, unibody SUV.
The separate chassis makes it good off-road (we tried, can confirm), but on the road, it makes the Patrol ponderous and truck-like. Best ignore any buttons with the word 'Sport' on them and forget about the glassy steering. Just sink into the throne-like driver's seat and waft your way to wherever you're going.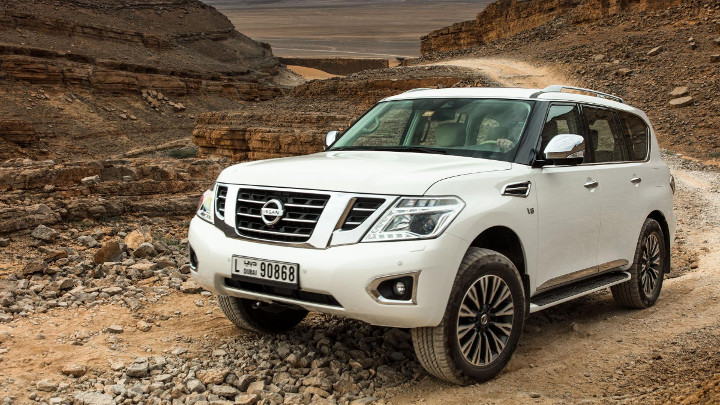 I think I still want one.
Then by all means, go ahead. But more modern SUVs are better to drive, more comfortable, and faster—and some will rival the Patrol off-road, too. The Patrol is weirdly likable, we'll admit, and well-suited to the markets in which it's sold, but it's not for us who live in the UK. Sorry.
NOTE: This article first appeared on TopGear.com. Minor edits have been made.