The Philippines is not a hatchback country. There are some hatches now that are popular, sure. The Honda Jazz, Toyota Wigo, and the Mitsubishi Mirage come to mind. But given a choice, most Pinoys would choose a sedan over a hatch any day.
So it's not surprising, then, that you don't see a lot of Hyundai Velosters cruising the streets on a daily basis. Or any other turbocharged hatchback, for that matter. The second generation of Hyundai's hatch was launched earlier this year, and this is our first time to try this seemingly rare car.
Styling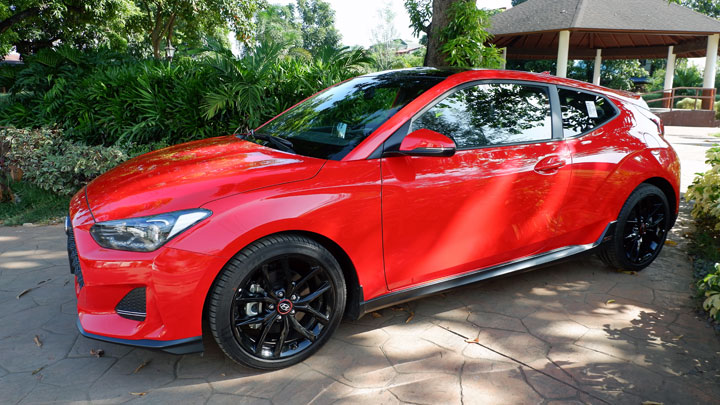 Continue reading below ↓
Recommended Videos
The Veloster has always had a unique, head-turning design, and the second-gen model retains those same qualities. Up front, you get a sharp, sporty bumper accompanied by a large honeycombe grille and LED lamps. Sharp lines carry through to the rear, where you get a coupe-like end and nice twin-tailpipes. Capping the visage are black 18-inch alloy wheels. The new look is unmistakeably inspired by the original yet refreshing at the same time, and it definitely turns heads when you drive through a parking lot, especially in this Ignite Flame shade.
That said, I'm still not fully on board with the single door entry to the rear seats. Some like it for the quirkiness, but from a practical standpoint, it doesn't make a whole lot of sense, especially when you consider that the car is a four-seater with cupholders between the two rear seats.
Interior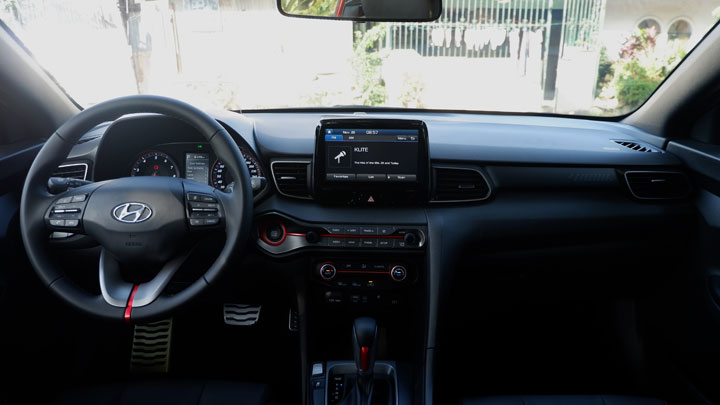 The Veloster's striking exterior is matched by the interior, which blends design elements both old and new. On the old-school end, you get big, blocky buttons and knobs for some of the audio and aircon controls. Making the look more current are a floating touchscreen display and modern edges on the plastic bits. The body-color accents on the dash, steering wheel, and leather seats add a touch of sportiness to the cabin.
Space-wise, the majority of the room is given to the front two seats. I'm somewhere between five and six feet tall, and I found it to be plenty spacious. A six-footer friend, meanwhile, was a little more cramped in the passenger seat, but still sat comfortably. In the rear, though, the space isn't as generous. The downard slope of the roof results in less headroom, while the four-seat layout means you don't have as much wiggle room around you. Thankfully, there's adequate space in the trunk for cargo.
Engine performance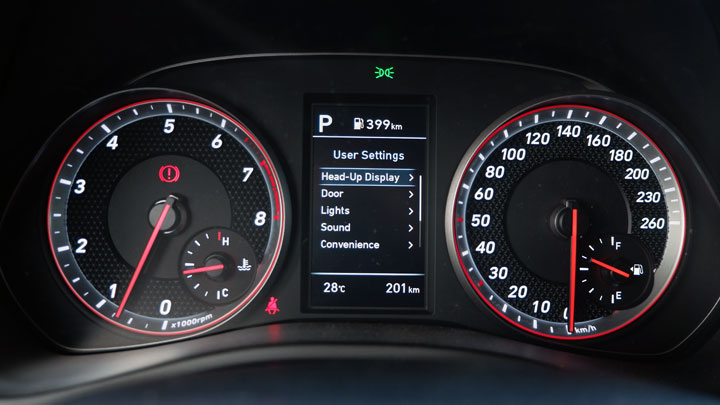 Like its predecessor, the all-new Veloster runs on a similar 1.6-liter turbo mill with 201hp and 265Nm, paired with a seven-speed dual-clutch. As you'd expect from such figures, the Korean hatch makes for an exciting drive when the roads are clear. In Sport mode, overtakes are almost too easy, and you get to enjoy the engine's roaring exhaust note. Compared with the previous model, the new version's throttle response and gear changes are a lot smoother.
As good as the Veloster is at sprinting forward at a moment's notice, it's equally as fun to drive at a steady clip. With different driving modes available, you can choose a setting to suit your mood. We spent most of our time in Normal mode to get a balance between power and economy, and switched to Sport for quick bursts. It reminded me a lot of the Honda Civic RS, in that the turbo mill is well-suited for both spirited and relaxed driving.
Ride and handling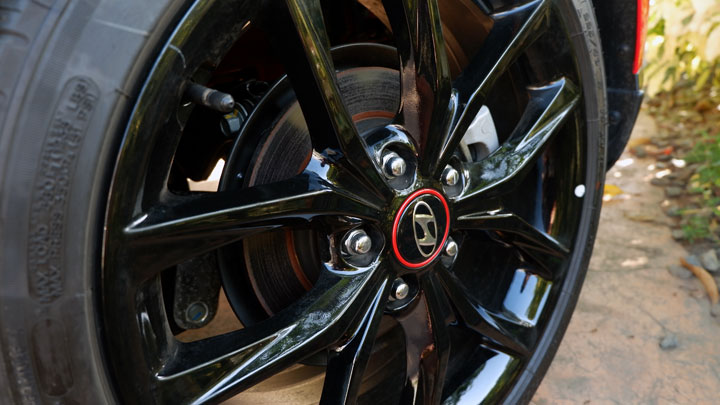 Executive editor Dinzo Tabamo once wrote that the first-gen model is a cruiser at heart. That same spirit echoes in the all-new version: It's quick and nimble, yes, but you never get the sense that it was built with the sole purpose of going fast. Its ride is too plush and its motor-driven steering is too light for that. Despite its race car-like looks, the Veloster is indeed a comfortable cruiser. Like I said before about its engine performance, this car is just as fun on cruise control as it is with the throttle down.
Extra features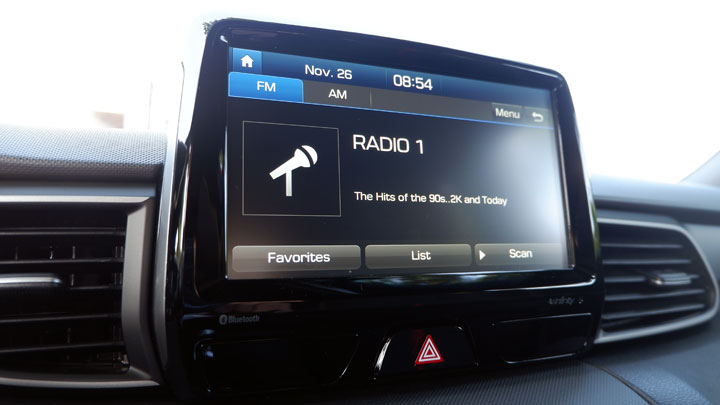 As you'd expect, the Veloster is loaded with tech. The floating display comes with Bluetooth connectivity and is intuitive to use. The aircon is fully automatic, while the engine roars to life at the push of a button. There's also a digital trip computer on the instrument panel.
Verdict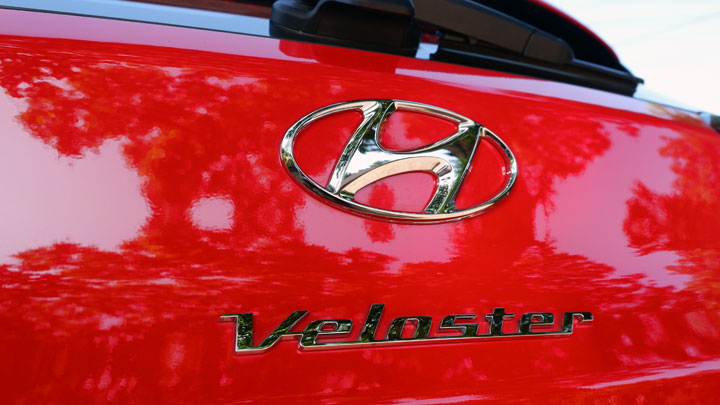 With the Veloster, you get a hatchback that can suit most people's daily needs. It's quick but not unmanageable, and it works just as well if you simply want to drive it normally. With its four-seater capacity, trunk space, and versatile engine, it's a fun turbo hatch that practically anyone can enjoy. Granted, though, it's a bit pricy for its segment.
SPECS: Hyundai Veloster 1.6 TGDi 
Price: P1,798,000
Engine: 1.6-liter turbo gasoline
Power: 201hp @ 6,000rpm
Torque: 265Nm @ 1,500-4,500rpm
Transmission: 7-speed dual-clutch
Drive layout: FWD
Verdict: 19/20