Ah, the Soluto. Upon first glance, it's a budget-friendly subcompact sedan that's decently spec'd and nicely designed—two qualities that very few, if any, locally available cars manufactured in China possess.
Yes, the Soluto—just like plenty of offerings with respectable badges making their way here—was built within the borders of the People's Republic of China. It's just the way the industry's going these days. But don't let its place of origin deter you from considering this model, because at this price point (the 1.4 LX AT unit we're reviewing carries a very affordable P675,000 price tag), it'd be a crime to not look at what it has to offer.
So, is the Soluto as solid a value-for-money proposition as the reinvigorated Kia Philippines—now under the ownership of the Ayala Corporation—would have you believe? Let's find out.
Styling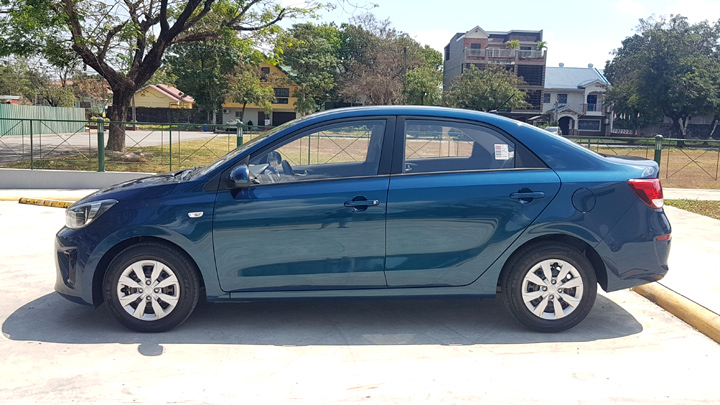 ADVERTISEMENT - CONTINUE READING BELOW ↓
View the Soluto from the front, and there's no mistaking it for anything else other than a Kia. The headlight designs and the Korean manufacturer's 'tiger nose' grille are dead giveaways. But cover up the badges and look at this sedan from any other angle, and you'd be hard pressed to come up with an answer.
That's not a knock on a car though, as this is a stylish little subcompact sedan. And save for the caps covering the steel wheels, there'd be little to suggest we were staring at a base variant—the exterior plastics and trim are much nicer than the vehicle's P675,000 price tag might lead you to believe.
Interior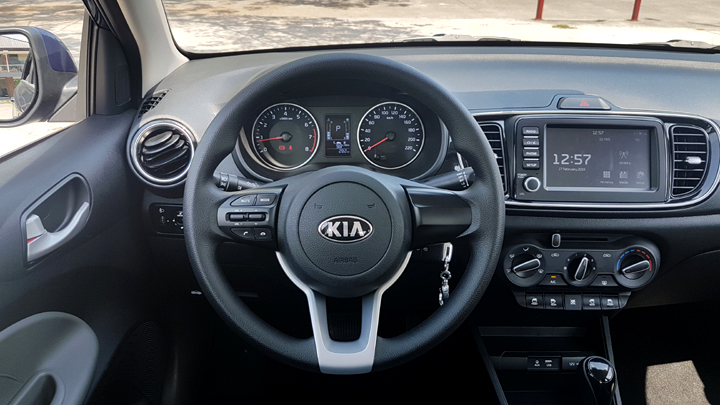 The cabin is a pleasant surprise. Sure, there's hard plastic covering just about every part of the Soluto's interior, but its application is solid. The vibe is definitely more upscale than we initially thought.
ADVERTISEMENT - CONTINUE READING BELOW ↓
Recommended Videos
The seats are supportive, the dashboard's rounded, the flowing design is nice, there's plenty of storage space (at least taking into account the size of the car), and the layout is simple and easy to grasp—save for one bit.
The Soluto's window controls are located under the A/C dials. It's even more confusing in dimly lit environments, as these switches don't illuminate—leaving you feeling around for them as you try to roll your window down at night.
Engine performance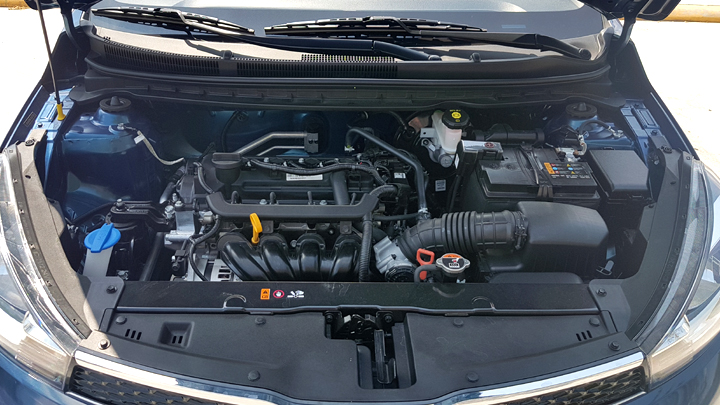 All Soluto units come packing a 1.4-liter in-line-four capable of 94hp at 6,000rpm and 132Nm of torque at 4,000rpm—just on a par with the 1.3-liter Toyota Vios. It can definitely get up to highway speed, and packs just enough juice to overtake slower vehicles out on the expressway—at least when the four-speed automatic transmission is cooperating.
In the city, the transmission does its job well. Take an automatic Soluto out to where the roads open up, however, and its performance and throttle response can be inconsistent. At times, the speedometer climbs up as smoothly as you'd expect of a car with this engine; other times, the needle's left stalled around the 50kph mark.
ADVERTISEMENT - CONTINUE READING BELOW ↓
This isn't a good look on the highway, or when you're trying to tackle steep inclines. Fuel economy hovered around 11km/L in mixed city and expressway conditions. We do have to mention that our unit was barely broken-in when it was handed to us, so this can be a factor to consider.
Ride and handling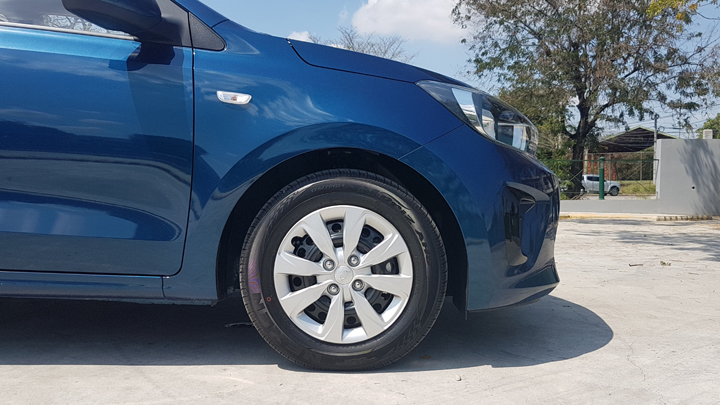 The Soluto doesn't ride, sound, or handle like a car that's under P700,000. With great NVH levels and light handling, it makes for an ideal city car. The ride remains relatively composed, too, save for when you're passing the truck lane on C5 or the worst EDSA has to throw at you.
On the highway, steering tends to lean on being slightly too light. You'll feel the effects of passing trucks on the steering wheel—not to the point of distress, but you'll definitely feel it.
Overall, this is a car that feels better to drive or ride in than its price suggests.
Extra features
The base Soluto comes equipped with more features than any car with its price tag does. There's steering-wheel controls, a nice pair of gauges with a digital fuel gauge and trip meter, an armrest on the driver's seat, and even a rear camera. We also have to give props to the car's massive trunk—I was able to two weeks' worth of laundry of our entire household in the back.
Seeing a seven-inch touchscreen infotainment system with Bluetooth connectivity and Apple CarPlay and Android Auto capability inside this car, at this price point, is nothing less than a revelation. It's a complete 180 from the Kias pre-Ayala Corporation, with their archaic entertainment setups. Thank god.
Verdict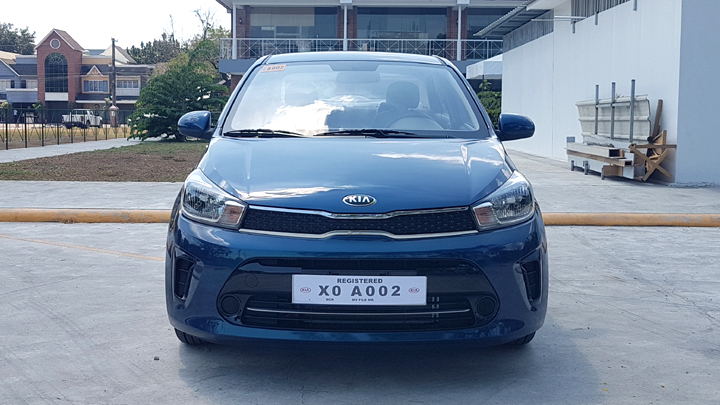 ADVERTISEMENT - CONTINUE READING BELOW ↓
The Kia Soulto 1.4 LX AT isn't perfect—mainly due to its four-speed automatic transmission—but it's definitely a worthwhile proposition. At just P675,000, it offers excellent value for money in a stylish package boasting a good amount of features.
In case things don't pan out with the automatic transmission, that only makes the 1.4 LX MT—which is even more affordable at just P625,000—even more appealing.
SPECS: Kia Soluto 1.4 LX AT
Price: P675,000
Engine: 1.4-liter gasoline I4
Power: 94hp @ 6,000rpm
Torque: 132Nm @ 4,000rpm
Transmission: 4-speed automatic
Drive layout: FWD
Seating: 5
Score: 16/20
Kia Soluto 1.4 LX AT