When BMW revived the Mini brand at the turn of the century, it positioned it as a premium alternative to mainstream cars. Retro-cutesy styling, rorty motors, and incredible riotous handling made them a popular with buyers. But without a local distributor, gray-market units were selling for up to P2.5 million. Secondhand.
When Mini Philippines finally launched, prices were more realistic. Sure, the Cooper S still cost P2.5 million. But this was brand-new, with a full service warranty. The workaday Cooper, on the other hand, went for P1.8 million. This was, understandably, still too high for most. Thus the One—a  stripper Mini—equipped with steel wheels and a detuned 1.6-liter engine that made just 97hp . Despite a more realistic P1.4-million price tag, it didn't sell very well. People wanted a cheaper Mini, but not that cheap.
This all-new Mini One, however, is a more enticing proposition. How enticing? Let's find out.
Styling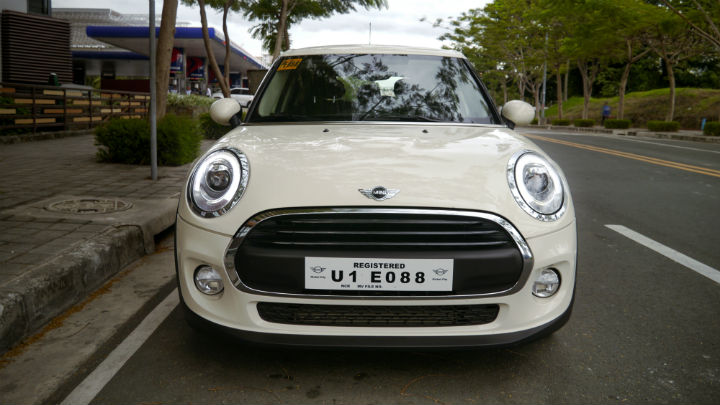 ADVERTISEMENT - CONTINUE READING BELOW ↓
The trick to making a proper base luxury car is to make it look expensive, but not as expensive as the next model up. As such, while the One doesn't get the funky vent-infested bumpers of the Cooper S, it still gets the same foglights, haloed LED headlights, and chrome brightwork as the Cooper. Granted, it's missing the chrome tailpipe finisher and the glossy-finish trunk handle, but the only obvious markers are the body-colored roof—both Cooper and S get contrast black or white—and the smaller 16-inch wheels. Granted, the One doesn't get the funky Union Jack taillights either but these are less obvious. To the uninformed, this could be a pre-2018 Cooper.
Interior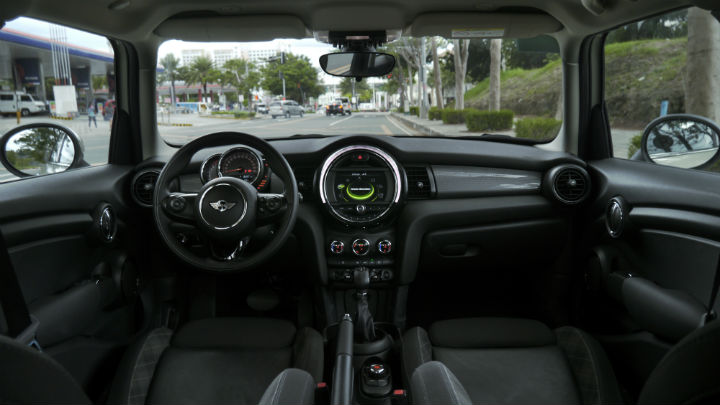 Inside, the differences are a bit more telling. The monochromatic dash lacks the colored leather inserts and light-up Union Jack graphics of the Cooper and the S. The head-up display and the pillar-mounted tweeters have gone AWOL as well. But you still get the 'hidden Mickey' interior with that giant LED mood ring—Visual Boost, they call it—and there's a tasteful amount of chrome littered throughout the cabin. Again, passable as a pre-2018 Cooper, to all but current Cooper owners.
ADVERTISEMENT - CONTINUE READING BELOW ↓
Recommended Videos
Manually adjustable black-and-tartan seats get leather inserts and racy side bolsters. A wide range of adjustments allow even six-footers to find a good driving position. That square roof does wonders for headroom and visibility. Don't ask about the rear passengers—a Mirage has slightly more legroom. But then, the Mirage doesn't make you smile nearly as much as the One does.
Engine performance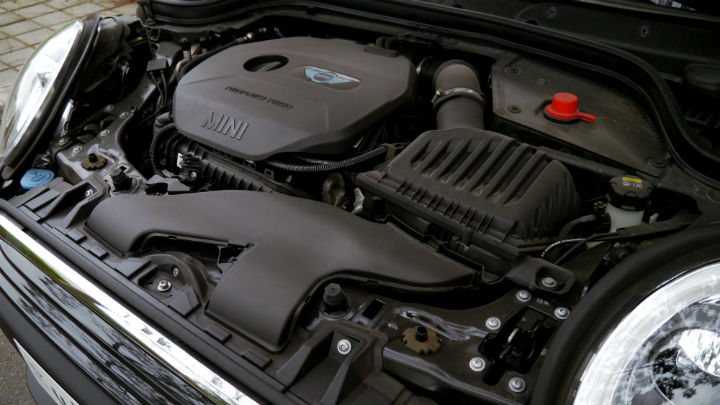 Smiles come courtesy of the—deep breath—all-new 1.2-liter TwinPower turbocharged three-cylinder gasoline engine. The 102hp output sounds underwhelming on paper, but 180Nm of torque from 1,400rpm to 3,900rpm gives performance akin to the old 1.6 Cooper. Zero to 100kph takes about 10.2sec. While the new 1.5 turbo Cooper does it in seven, it costs an extra P100,000 for each second saved. Yeah, 10.2sec is good enough.
Rather than power, what's sorely lacking is character. The 1.2-liter motor is gurgly when cold and noisy under load. Not the raspy growly noise of the Cooper S, either, but something more agricultural. And while the healthy midrange torque is satisfying, it's bookended by low-range turbo lag and an absurdly low rev limiter. Just when the engine comes to life, the six-speed auto shifts up a gear. At least it shifts smoothly and unobtrusively. And that long sixth allows over 20km/L on the highway. City economy is likewise decent, thanks to an auto start/stop system.
ADVERTISEMENT - CONTINUE READING BELOW ↓
Ride and handling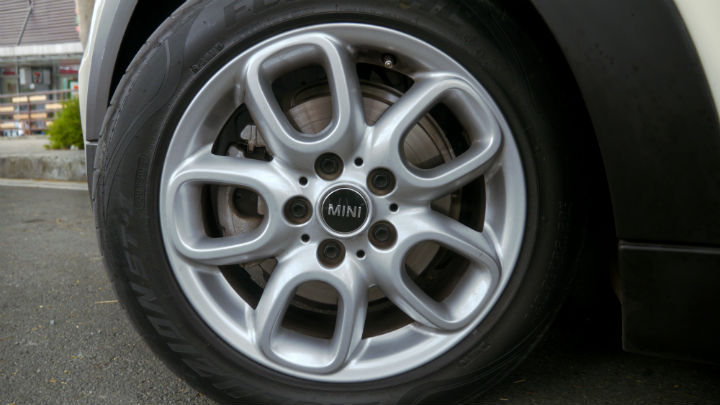 There are no Sport or Eco modes here to adjust transmission or steering settings. Instead, steering is permanently heavy. And the only way to get quicker shifts is to use the manual mode on the shift lever. Cruise around and the One feels responsive but heavy. And yet, when you find a winding patch of road, get the revs up, and pitch it into a corner, all the Mini magic comes flooding in. Perhaps it's the 195/55 R16 Federal Evoluzione ST-1 tires on this unit (fresh from a customer track experience, no less). But even discounting the extra grip over the standard Hankook Ventus tires, the One attacks corners with an aggression that will bruise your ribs against the seat bolsters. The suspension stays remarkably flat, with only the barest hint of body roll. Leave it to Mini to equip a 102hp car with a suspension capable of handling thrice the power and twice the grip.
Around town, the suspension sits on the comfortable side of firm. The heavy low-speed steering feels at odds with the size of the car. On the bright side, huge glass and standard parking sensors make it easy to park. And the tall tires mean that when you manage to scrape a curb, nine times out of 10, you're scuffing tires rather than expensive alloys.
Extra features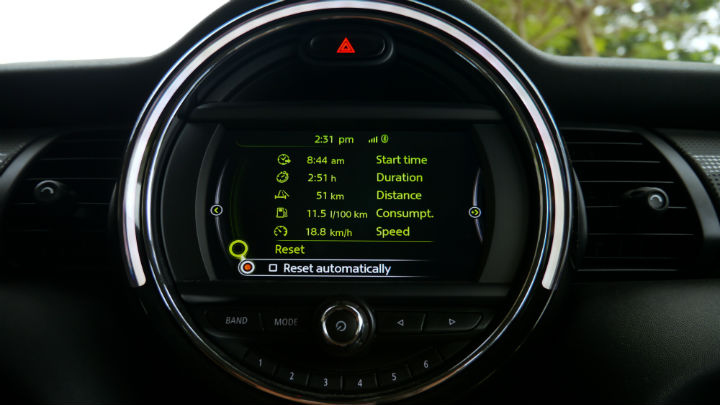 Compared to the previous One, which had, er, air-conditioning, this comes loaded to bear. Sixteen-inch alloy wheels versus 14-inch steelies. A nice big non-touchscreen infotainment display rather than a nondescript single-DIN stereo. Bluetooth tethering, automatic climate control, radar-assisted cruise control, stability control, keyless ignition, remote locking, parking sensors, and the trademark Mini multi-colored interior lighting. Not bad for a base model!
Verdict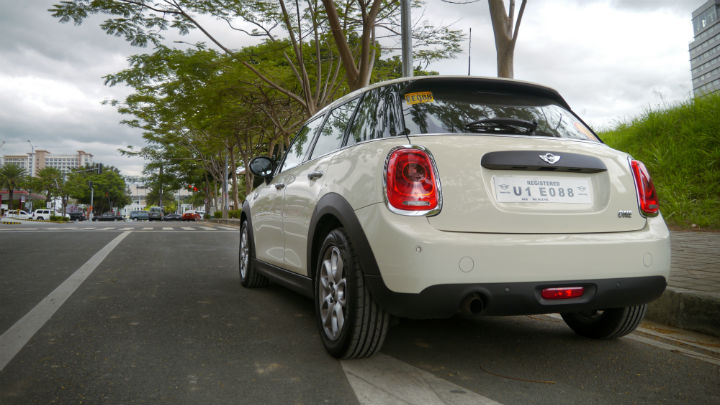 ADVERTISEMENT - CONTINUE READING BELOW ↓
Where the previous One once felt like a poverty-spec option for people who couldn't afford a Mini, the new model is for converts to the Church of Kondo. It's for those who eschew the excesses of exuberantly conspicuous consumption, settling for millennial minimalism instead.
Yes, it does spark joy. Not nearly as much as a Cooper or an S. But really, what do you expect for a million pesos less? With the grinding EDSA traffic, where did you think you were you going to use the extra power, anyway?
SPECS: Mini One 5 Door
Price: P2,230,000
Engine: 1.2-liter turbopetrol I3
Power: 102hp @ 4,000rpm
Torque: 180Nm @ 3,900rpm
Transmission: 6-speed automatic
Drive layout: FWD
Seating: 5
Score: 16/20