The call from Rolls-Royce to come and drive its new SUV was unexpected. In fact, the vestige of teenage rebel still lurking in me was mildly affronted that the carmaker felt my rude and sarcastic utterances about this machine on social media weren't enough to warrant a lengthy ban from Goodwood HQ. "We think we can change your mind" was the confident line from Rolls. I wasn't so sure.
Nor did I think it really mattered. There is not a single human being who will decide whether or not to buy a Cullinan based on this or any other review. It has no rivals and will almost certainly not enter into the life of a normal motor car. It is arguably the ultimate car paradox: a boutique 2.6-ton off-roader.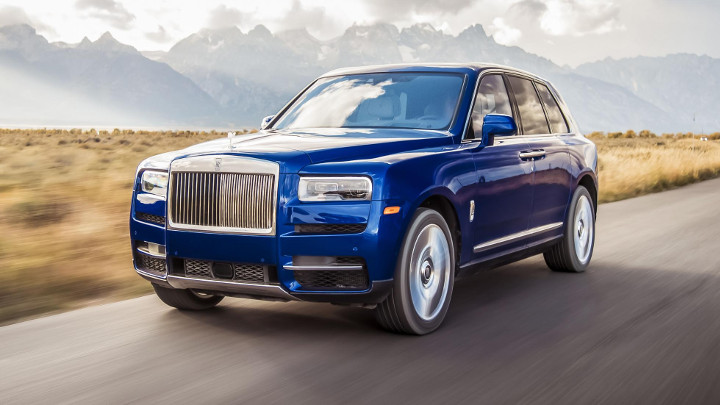 Continue reading below ↓
Recommended Videos
Sadly, it had to be built. There are far too many tasteless rich people for it not to exist. But before I froth with even greater indignation at the existence of an off-road Rolls, I need to admit one thing—Rolls-Royces were, from the very start, off-road vehicles. Not because they were intended to venture into the weeds, more that not many paved roads existed at the beginning of the last century. A good deal of Rolls-Royce's reputation as the builder of the finest automobiles on the planet is founded on the cars' indestructibility when the going got tough.
So, if any modern brand deserves to build a massive great off-road truck, then Rolls-Royce Motor Cars does far more than any of the other tasteless b*****ds that have done the same. I don't much like posh SUVs—you might have guessed as much.
The Cullinan does not share its body shell with any other car. This is the boast Rolls makes to separate it from its badge-engineered so-called rivals, but at £250,000 (P16.5 million), this car is so much more expensive that Rolls really needn't bother. This is a Phantom shell jiggled about to suit a slightly different purpose: It is immensely large and strong, and a fine base for what must end up being the most refined, luxurious soft-roader ever invented—if the Cullinan is not to have been a failure.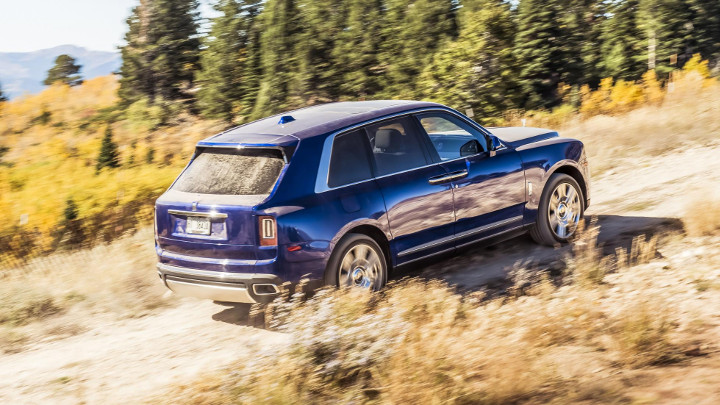 Cullinan? The largest diamond ever mined, parts of which are now mounted in the crown jewels. Nope, me neither. The engine, however, I do understand. This is a recalibrated version of the Phantom's vast 6.75-liter twin-turbo V12, and, despite the 2,660kg curb weight, is claimed to drag the Cullinan to 60mph in 5 sec. The car is suspended on vast air spheres that allow the ride height to be altered according to the terrain. There are numerous interior layouts, from five-seat utilitarian to four-seat limo-luxury.
And then there's the way the Cullinan looks. I had seen pictures and have now seen it in the flesh. I have driven it many miles and have listened to the people who designed it tell me why it looks good. But it doesn't. I think a Rolls-Royce should reek of elegance, and its proportions should leave you breathless with their perfection, just like the Phantom VII did back in 2004. But this car doesn't. I've said before that the subjective world of design and styling is something I prefer not to pass judgement on, but not a single person has told me that they like the way this car looks. "Better than a Bentayga" is the best I could extract from someone, which is a bit like boasting that you have less hideous genital warts.
And I reckon I can now explain what I think has gone wrong: This car looks like a Chinese knockoff, one of those motor-show aberrations we used to see a decade ago when the Chinese just took the p*ss. And you only get a sense of how bad it looks when it's parked next to a Phantom or a Ghost.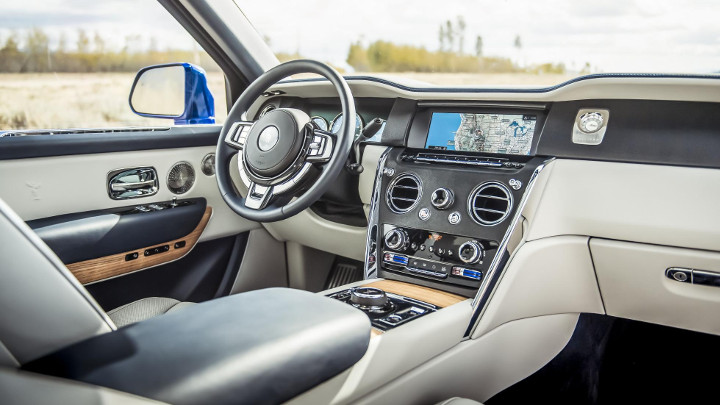 But, of course, once you're inside the thing, you can't see the exterior—which rather calms the soul as you attempt to start the engine for a second time because it is so damn quiet you had no idea it was already running. You step up into the seat, and the steering wheel is a little thicker than expected. The front seat proffers a great big hug, and as you accept it, you nose around the dials and functions and think, "This all seems to be in order." The column shifter snicks down and the Rolls SUV experience begins.
The silence is just wonderful. So much of modern automotive engineering is spent making things sharper and more sporting that driving a machine for which quietness was a priority is a tonic. Tire and suspension noise are minimal, thanks to 100kg of sound deadening around those areas, and foam-lined tires. On small throttle openings, the engine is silent, and you get the distinct impression that the Cullinan only allows its 12 pistons to be heard on bigger inputs because it's rather fun. That all-important 'step-off' action—the amount you have to push the right pedal to make the car move away from stationary—is well-judged, and the view out is good. Junctions aren't the easiest, though, because there is so much Cullinan ahead of the windshield.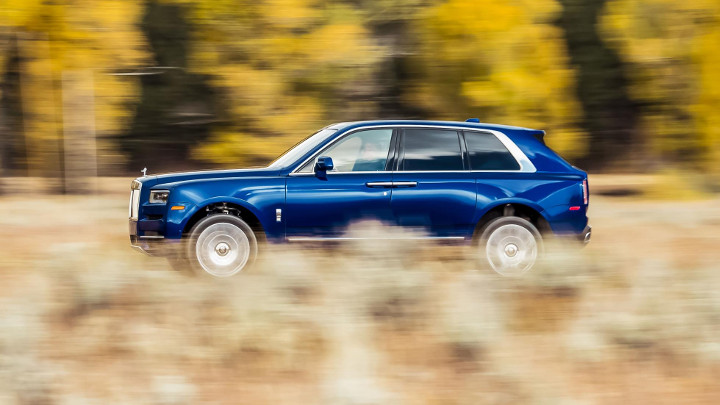 The low-speed ride is a thing of wonder, even on the optional 22-inch wheels—no other SUV comes close to this level of serene progress. Increase the speed and the silence continues, but you can upset the suspension—seams and joints beat the air spheres and shimmer through the cabin. It's not unpleasant, but this is the point at which the Phantom moves off into an altogether different ride category.
The quantity of performance on offer is more than adequate. I have no idea if the Cullinan matches the acceleration claims, but I can tell you that if it were any faster, you wouldn't be able to stop for the next corner. Nor would it actually want to navigate that corner. This car cheats the laws of physics, up to a very specific point. And, like the many cars these days that trade in such tricks, when you reach that point, you'd better be very bloody careful. Yes, the Cullinan has the full suite of electronic chassis aids, but none of them stop you from arriving too quickly. The front washes out and you perspire. I still can't decide if that makes the thing impressively fast or unimpressively understeery.
There are a few other issues, too. The cabin is expensively trimmed and, thankfully, isn't dominated by a 27-inch plasma screen. But the controls are spread about the place as if the design brief was to keep children busy during long journeys by looking for the massage-seat button (answer: under the driver's door armrest; the heater buttons are on the center console). It's all a bit haphazard. The center armrest lifts to reveal a useful storage box that feels like it belongs in a mid-range mass-produced car, and, accepting these were early production units, the view down the flank and its vast metal window surround is totally ruined by not being correctly aligned. And the trunk isn't very big.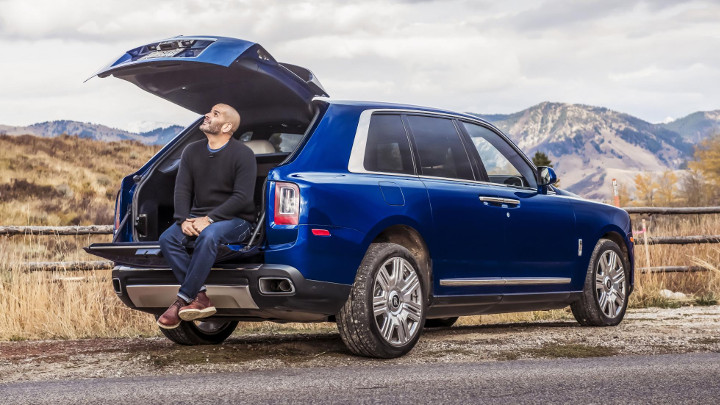 Chances are, the people who buy a Cullinan won't give a fig about most of those things, bar perhaps the small trunk. What they will have purchased is a car with no obvious rivals, with unmatched road presence, that is actually quite capable when things turn rough. Yes, it feels entirely wrong to take something so valuable into the undergrowth, and there are no locking differentials or especially knobbly tires available, but it's more than adequate for what will be asked of it.
Judged purely by the way it drives and the way it makes you feel behind the wheel, the Cullinan is a worthy Rolls-Royce. But did it really have to be so unattractive? I suppose we'll never know, and Rolls will sell every one built, so good luck to them.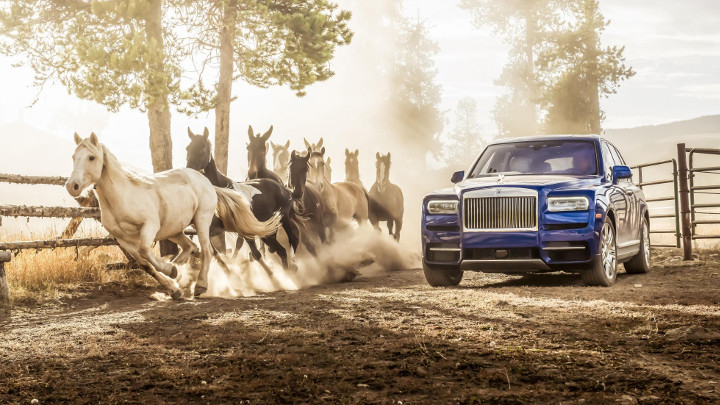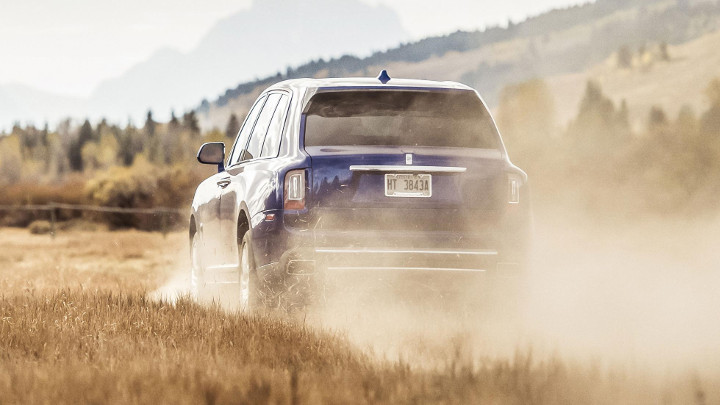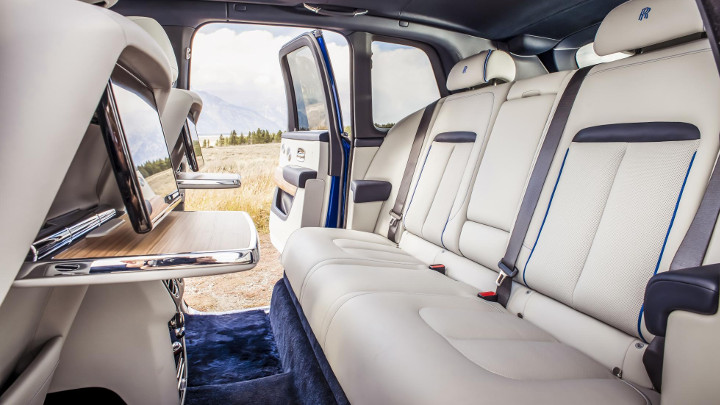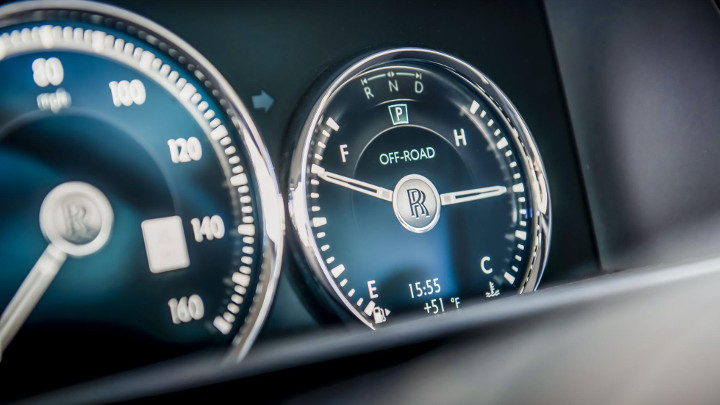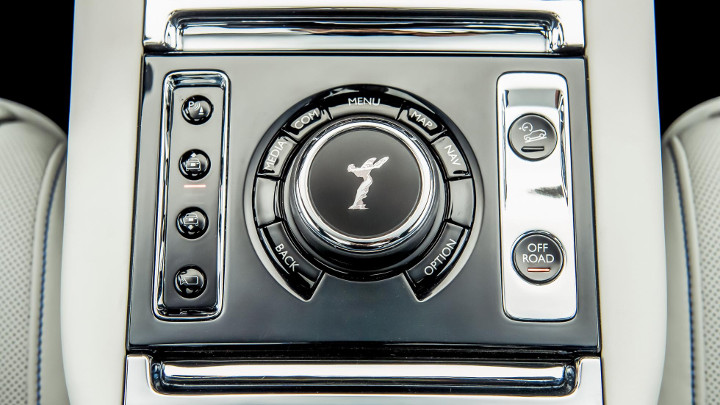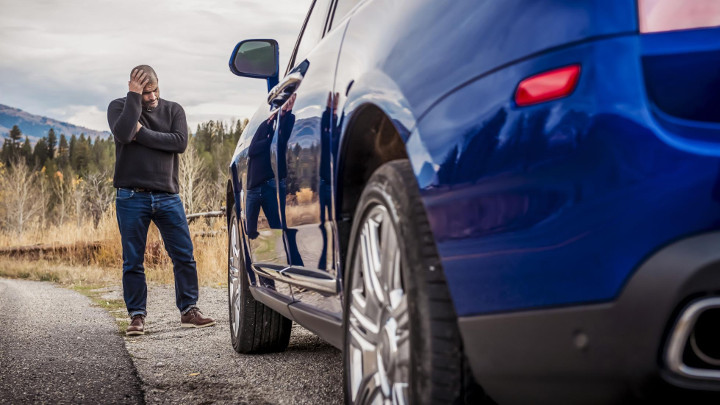 NOTE: This article first appeared on TopGear.com. Minor edits have been made.