What is that?
'That' is a new electric car. A sentence you'll likely be hearing many times over from here on in, as China—and indeed The World—increases its grip on the increasingly diversified (or homogenous? You choose) playground of battery-powered automobiles.
This one however, is aiming its lithium-ion battery packs squarely at That Electric Car Brand In America, at least according to Geely Auto president An Conghui. He told TopGear.com the A is going after the 3.
You mean Tesla? Everyone's gunning for them these days.
Correct. Tesla's original mission statement was to provide a proof of concept; to change the conversation around electric mobility and show the world that electric vehicles could work. Now everyone has realised that in fact, they mostly do. So here comes another one.
Who makes it?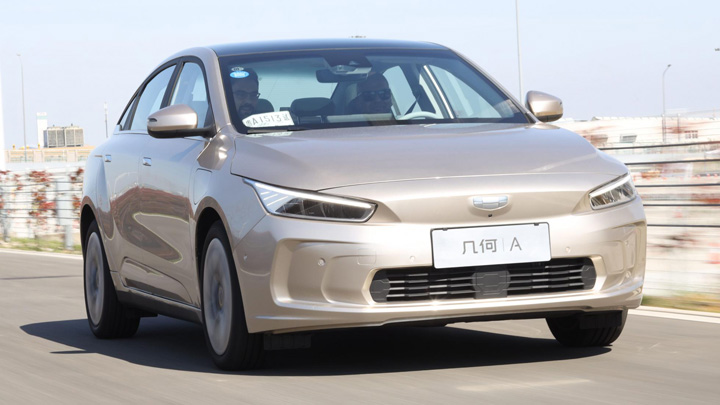 Continue reading below ↓
Recommended Videos
A new electric brand called 'Geometry', which sits under Geely (Auto Group), which sits under Geely (Holding Group). To confuse you further, Geometry sits alongside Geely Auto, which makes its own range of cars. Lotus, Proton and Lynk & Co also sit alongside Geometry, as part of Geely (Auto Group).
Gotcha. I think.
Look, it's a new electric car brand from a massive Chinese carmaker that's grown exponentially in recent years that also promises to be cheap—the equivalent UK price, without subsidies, is just under £24k (P1.6 million).
But we'll never see something like this in the UK, will we?
Not yet, but it's already proved quite popular. While 9,000 people in China have placed orders, 17,000 orders have been placed from 'overseas'. Should it reach these shores, we suspect it might be a very attractive proposition because—spoiler alert—it's rather good.
First off, there's something very concept-car about it. It looks really smart—clean, simple, unfussy—features a low drag coefficient (0.237Cd), and has neat little flourishes like the flush door handles (they pop out when you unlock the car). Things like this make Top Gear happy.
Inside, there's a huge panoramic sunroof, a concept-car-like setup with a head-up display, a small digital display behind the steering wheel, a touchpad on the center console, and a really lovely whopping screen slapped straight on top of the dash. Yes, that bit could have been better integrated, but still. 
There's also "environmentally friendly" materials used for the upholstery and elsewhere, plus a load of sensors and cameras.
How many sensors and cameras?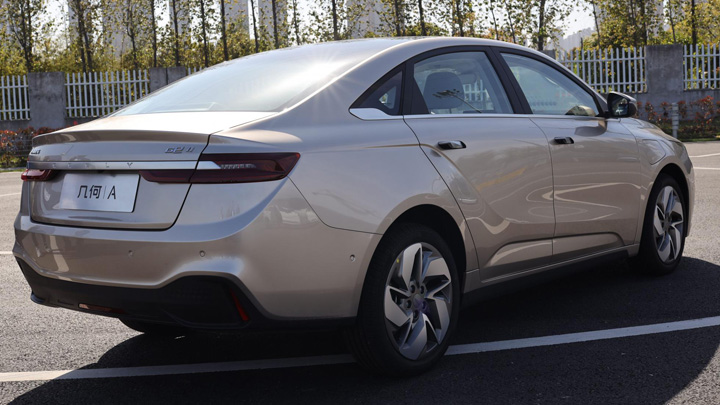 Three-millimeter wave radars, six cameras, and 12 ultrasonic radars. Geometry confidently says it has "segment-leading smart configuration", a rear-collision warning system, and roof-weight compression capacities that exceed Euro NCAP standards.
Size-wise, it's a tad shorter in the wheelbase than a Model 3, but weighs significantly less—a claimed 1,650kg.
Um, cool. Is it fast? Tell me about the fast.
It is very much not fast. The battery kicks out an equivalent 161hp and 249Nm, to record a 0-100kph time of 8.8s. A long way off the long range, rear-drive Tesla Model 3's 270hp and 0-100kph time of 5.4s.
Top speed is a heady 150kph. So, you know, don't go thinking it's a Nürburgring record chaser.
What does it feel like?
We were restricted to a brief sprint at Geely's massive Hangzhou Bay research and development center, which consisted of a long straight, followed by… another long straight. Acceleration off the line was fine, it kept up a good pace, and slowed down neatly. Nothing spectacular, but nothing fundamentally wrong.
The steering felt nicely weighted—there is a Sport mode that firms both this and the accelerator a tad, but the difference is negligible—and it was mostly refined and comfortable at speed.
The main takeaway however, is that it felt sorted. For the kind of driving this car will encounter—mostly urban sprints and city center routes, in heavy traffic—it felt correct. Fit for purpose. Plus, it looks a whole lot better than a Nissan Leaf.
How far can I go on a charge?
Geometry reckons between 402km (normal battery pack) and 481km (long-range battery pack), but that's been recorded on the old NEDC cycle. In any case, more than enough for a city dweller.
Should I care?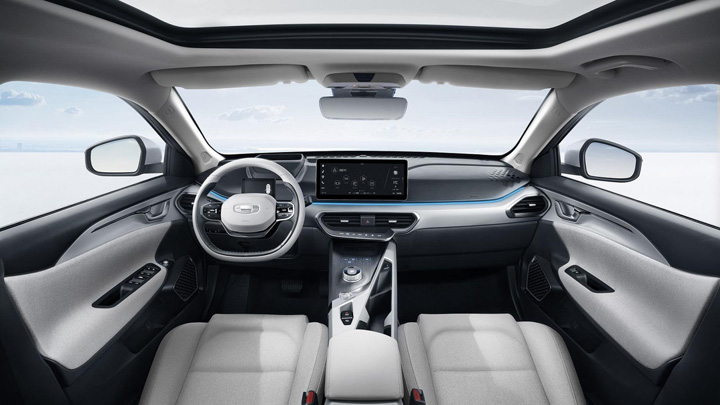 We think so. It's a genuinely comfortable, interesting and clean piece of design, and though the performance isn't on par with what That Electric Car Brand In America is currently churning out, it works for its target audience.
Geely's boss told TopGear.com that there aren't any plans to build, say, a really hardcore Geometry performance car, but over time we suspect the speed will increase.
Okay. Final thing that's bugging me: why call it the 'A'?
It takes the A from Archimedes, "the father of mathematical physics".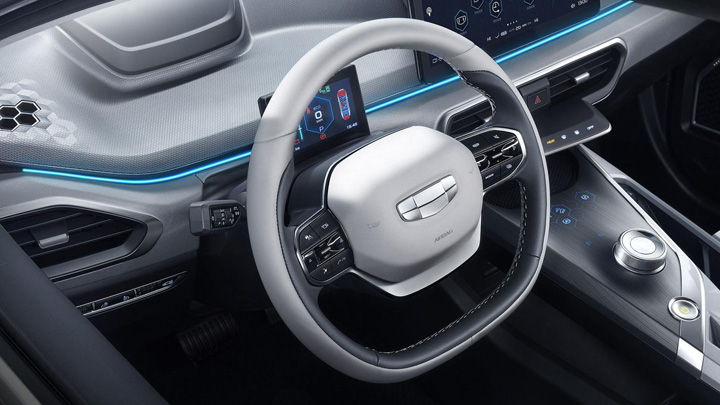 NOTE: This article first appeared on TopGear.com. Minor edits have been made.